This is the third video/article in my series about marketing with authenticity, integrity and love. Today I want to wrap it up by talking to you about Marketing with Love. Yes, that's right, with LOVE. This is going to seem like an unusual topic, especially when we're talking about what it takes to bring on more clients and make more money, but stay with me, because it's one of the most powerful and fundamental things you can do to attract more client and make more money.
OK, so how do you market with love? First, realize that everyone on earth wants to feel loved and significant. There is not a single person on earth who doesn't want to feel loved. And you can use this—authentically of course—in your marketing.
The more loved you make prospects and clients feel, the more they will be attracted to you. (Click here to tweet this)
And exactly how can you do this? Watch this week's video where I share what works for us here at Client Attraction.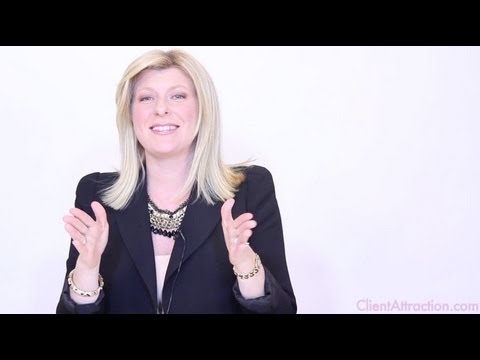 Your Client Attraction Assignment
Marketing with love may be a challenge for some because it's not how we were taught to do business. So go easy on yourself. Incorporating more love into your marketing can be a gradual process. Take your time with it but I promise as it becomes more natural for you, you'll see wonderful results. People respond to love—it's human nature.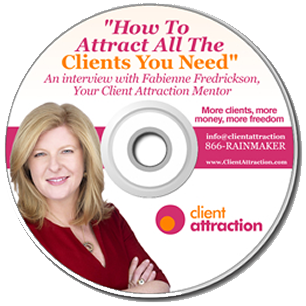 Fabienne Fredrickson, The Client Attraction Mentor, is founder of the Client Attraction System®, the proven step-by-step program that shows you exactly how to attract more clients, in record time...guaranteed. To get your F.R.E.E. Audio CD by mail and receive her weekly marketing & success mindset articles on attracting more high-paying clients and dramatically increasing your income, enter your email address below right away.