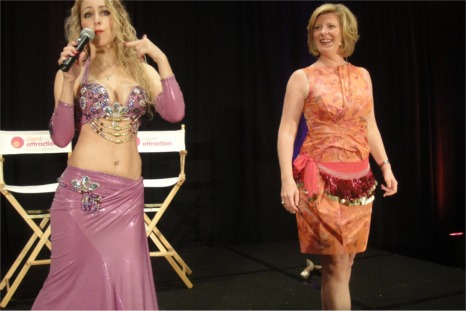 Well, my stomach muscles were SORE, still, as I wrote this Friday! Our very first Winners Academy Gold Mastermind Retreat was an over-the-top, AMAZING success! 60 of our Gold members flew in from all around the world to work with us privately this past week for two info-packed and fun-filled days of learning and business-growth, laughing, dancing and supporting each other to multiplying their businesses quickly this year. We showed them how to literally find money–where they thought there was none–in their business, one even signed on a new client within minutes of implementing the suggestions I gave her, with 9 more to go. It was magical.
I surprised them all by inviting Yulia, the famous belly dancer, to join us and teach us how the secrets to mastering belly dancing apply directly to building your business. She danced exotically, while balancing a sword on her head and hips, then taught us all how to do it. Hysterical! The Gold retreat was the perfect balance of learning, laser coaching, Q&A, marketing hot-seats, business building exercises, worksheets and masterminding, along with dancing, laughing, fun, even a session of "the Electric Slide" and a cocktail party. (Derek begged me NOT to show you the picture of him attempting to belly dance on stage with Yulia, with a shimmery sarong around his neck. I agreed, but it was definitely a sight to see. You should have been there!)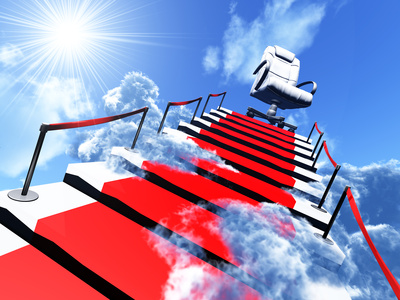 QUOTE: "Nothing can stop the man with the right mental attitude from achieving his goal; nothing on earth can help the man with the wrong mental attitude." -Thomas Jefferson
You may be working your tail off to market your business and yet you're still wondering why it hasn't "happened" yet. I've seen this happen thousands of times. An entrepreneur is seemingly working HARD to get clients, working like a dog to bring in some good in-come and yet, the results just aren't showing up. It's like fighting an uphill battle and often seems like it's not really worth it, or worse, like something's wrong with us. (more…)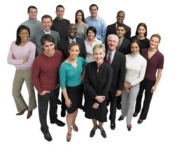 The cold hard truth of why most entrepreneurs don't ever make a lot in their business is that most businesses simply aren't set up for success. Think about it: you spend all your time offering services to lots of individuals and generating new leads, and then "delivering the goods" one person at a time, only to be left exhausted, frustrated, and poor! But there IS a way to leverage yourself and your income, AND set yourself up as an expert, and that's by creating a profitable association, organization, or group, of any size. On this month's Special Topic call, we'll show you how to use the power of leverage to achieve financial success faster by creating a profitable membership-based business. If you're tired of working one-to-one, without making as much as you'd like to make, and even if you've NEVER thought of starting an association, join us for this high-content, one-time call.
This call is ONLY for Inner Circle members. Not a member yet? Join now to access this call with Fabienne's FREE 2-month Membership trial (plus a small shipping/handling fee).
I hear this a lot from new clients: they don't know what to charge or where to start with their pricing.
I just shot this new video tonight that reveals 2 techniques you're probably not using yet that you can use starting today to charge a lot more and get it.
Let me know how you like it by posting a comment here, OK?
(HINT: For the right high-value program, marketed well, people will pay more than you initially think they will (even people with 'no money'!) When someone wants something very badly, they will move mountains to find the money to pay for it, every time, without fail.)
OK, let me know what you think by posting a comment below.
Talk to you later…
Fabienne
p.s. – if you want all 8 tips on price elasticity go here: http://www.clientattractionworkshopinabox.com
It's important to educate the people you consider personal advocates (those who know you, like you, trust you, love you and want the best for you), and let them know what you're up to and who your best clients are. If you're just starting out, it's a letter of introduction; if you've been in practice several months or years, write an "update letter" of how your practice has grown or new services that you provide.
Now, before you resist this and think it might be too forward, read on. The fact is; most people who are your personal advocates will be happy to help (people LOVE to give referrals and to help out a friend in business, especially when the person is a trusted friend). It makes them feel good, yet most of us somehow feel we're being a burden on our network when we do this. The good news is; it all depends on how tastefully it's done.
In both of my private practices, I sent "warm" letters of introduction letting my friends and family know what I was doing and asking them to think of me when they saw or overheard a particular situation relating to my coaching. Both times, I received clients right away, and both times, friends also referred people as long after the fact as 6 months to a year after receiving the letter. It sure feels good to get those phone calls from people you don't know saying they'd like to work with you.
This will be one of your most effective client attraction tools, and best of all, it's relatively no-cost to you! Here's what you do: write a letter to contacts that you already know, as an announcement or introduction to your services. Be sure to keep it friendly, warm, as well as educational, remember, this is NOT a sales letter. You're just educating your environment at this point. Describe your ideal client and ask the recipient if they know someone who might fit that profile.
I sent it to everyone I knew, about 10 to 20 a week. I hand-wrote a couple of words at the top to make it more personal. ("Hi Mary! It's been so long since we've seen each other. Would love to catch up over a cup of tea. I'll call you this week. Best, Fabienne.")
That following week, I would call the people I wrote to, set up a meeting for breakfast, lunch or tea, get caught up on their life and talk to them about my new business, asking them if anyone they knew fit my ideal client profile.
The result? Word spread and I received a number of clients and referrals this way.
Client example:
A former client of mine (a professional organizer) dragged her feet with this idea at first, thinking that it was too sales-y for her personal style and she wasn't going to get any leads or new clients that way. After some coaxing and coaching, she started the process of sending out letters of introduction and was absolutely shocked at the results: new clients started coming in and her friends, former colleagues, school friends and family were the ones referring them. She was thrilled and years later, continues to update her personal advocates on what she's up to, using her update letter.
New clients weren't the only things she received. Soon after, this client was flown from New York to Washington D.C. to give a seminar on organizing one's office and do a series of organizing projects within a corporation. This referral, as you may have guessed, came directly from a "non-sales-y" introduction letter she sent to a remote friend in Washington—only 3 weeks after sending it out.
Your Assignment:
Create and send a "warm" letter of introduction as an announcement/update of your practice to contacts that you already know.
This includes everyone (your family, friends, colleagues, past clients, and acquaintances).
Keep it friendly, as well as educational, but definitely NOT sales-y.
You may write a handwritten hello at the top of the page to make it more personal.
Follow up one week later with a phone call and invite people to join you for a conversation, either in person for a casual meeting or over the phone.
Describe your Ideal Client and ask them if they know someone who might fit that profile.
If you have been in practice several months or years, write an "update letter" of how your practice has grown or new services that you provide.
If you're ready to take a no-excuses approach to getting lots of clients, you'll definitely want to check out The Client Attraction Home Study System™. Step by step, I take you through everything you need to do to stand out in the marketplace, pull clients in easily and consistently, and exactly what to say to turn them into paying clients. Get it today by going to http://www.theclientattractionsystem.com/. You'll also get hundreds of other ideas and resources to help YOU become a Client Attraction machine like thousands of my previous clients.
© 2010 Client Attraction LLC. All Rights Reserved.
*******************************
Want to use this article on your website or your own ezine?
No problem! But here's what you MUST include:
Fabienne Fredrickson, The Client Attraction Mentor, is founder of the Client Attraction System , the proven step-by-step program that shows you exactly how to attract more clients, in record time…guaranteed. To get your F.R.E.E. Audio CD by mail and receive her weekly marketing & success mindset articles on attracting more high-paying clients and dramatically increasing your in.come, visit www.ClientAttraction.com .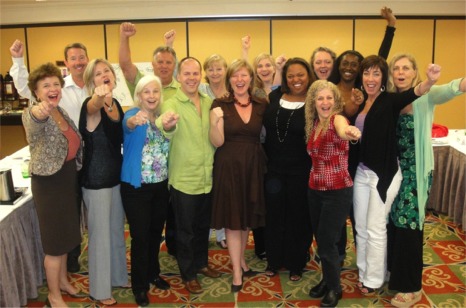 It's been a fantastic week of Masterminding with our new high-level Platinum members, entrepreneurs with a big vision, who are already successful in their businesses and want to get even more leverage, expand their reach and multiply their income, by impacting so many more people. Many of them came in with "respectable" plans for growth and got their visions totally stretched to the next BIG level, along with a marketing strategy and implementation plan to make it happen quickly. It was AWESOME… (we'll accept applications for the next one in September at the Mindset Retreat, in Miami.)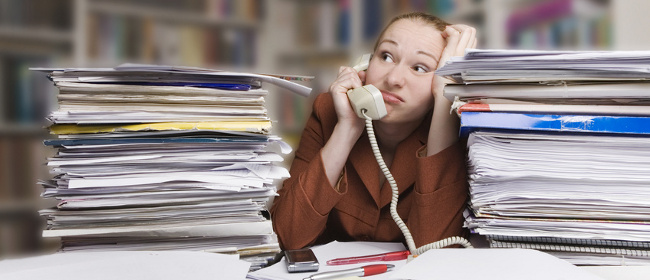 There are some solo-entrepreneurs that market 'til they're blue in the face, and STILL don't attract ideal, high-paying clients. They're seemingly doing all the "right things": they've got marketing materials, marketing plans, they're speaking, networking, etc. and yet producing no real results. Yes, they have some clients. Yes, they're making their bills. But they're not seeing the kind of success they so desperately want. (Are you one of those?) (more…)
I'm really proud of this content you're going to get in the video. I put my heart and soul in the information I shared in it and I am really looking forward to seeing what you think.
Can you post a comment about how this resonates with you?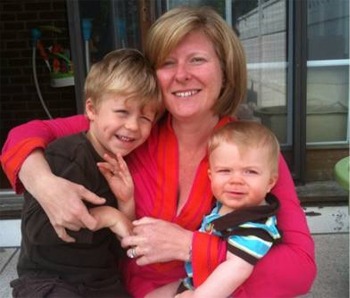 We have a busy June coming up, with three different Mastermind Groups coming to visit us in Stamford (two new Platinum groups and our new Gold program members) and are gearing up for some amazing Mastermind retreats. So, at the same time, it is really important to spend quality and quantity time with our yummy kids. And that balance is something a lot of people talk to us about, asking, "How do you do it?" Well, for one, we have lots of support at home, and we also make it a point to be FOCUSED: when we are with the kids, we are FULLY with the kids, and when we are working with our high-level clients, we are totally and completely focused on them, not trying to juggle both. (Try it. It is simple but it changes the way you live your whole life.)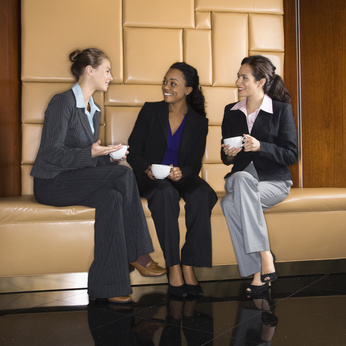 One of the best things to do to quickly establish credibility, get massive exposure, and attract new clients, is speaking. Hands down. Whether you organize your own seminars on a regular basis to continually fill the pipeline (the way I did for years), or get booked for talks to "pre-formed" groups like associations, it works like a charm?provided you give very good info.
If you deliver the talk properly, there is always a group of people at the end of your talk who rush up to the podium to chat with you. Some will tell you how much they enjoyed the talk, some will be e-zine readers who have wanted to meet you for years, some will want free advice or to "pick your brain." But, there is one question you will almost always get and it comes in two parts. The first part is the good part; "I am interested in working with you." The second one is the tricky part; "What do you charge?" (more…)