How to Get Clear on Your Marketing Message …to Attract More Clients and Make More Money
How to Create a Clear Marketing Message
There's no question that a truly compelling marketing message makes all the difference when it comes to attracting ideal, high-paying clients to what you have to offer.
But the question is… How do you communicate your marketing message in a way that has prospects raise their hand and say, "Yes, that's exactly what I need. How can I work with you?!"
You need to get clear on your marketing message so it stands out.
You speak to their problems and position yourself as the one with the proven solution.
Why Getting Clear on Your Marketing Message is Essential for Client Attraction
Here's the thing:
If you're looking to attract more clients and make more money (and who isn't?), you NEED to create a compelling marketing message that clearly communicates what you do.
You see, what your prospects want to know more than anything is – what's in it for them. Everything about your marketing message should not only be solutions-based – but it has to be about them, not you.
Once you get crystal clear with your marketing message, you'll find that your marketing becomes effortless – no more glazed-over eyes. And when your prospects are clear, they buy. Simple as that. So you've got to get clear on your marketing message with our small business marketing strategies.
When's the best time to get started with your small business marketing consultant?
Right now. Waiting will only cost you more clients.
Getting Started: How to Get Clear on Your Marketing Message the Right Way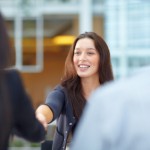 Know Exactly What Makes Your Clients Tick
There are critical questions you must answer to get crystal clear on how to position yourself in the marketplace and communicate your marketing message to your ideal client. Answer every one as if your business depended on it. (Hint: it does.)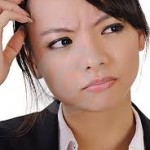 Skip the Marketing Jargon to Attract More Paying Clients
Stop potential clients from slipping through your fingers. Make your marketing message memorable, easy to understand and repeatable. The key is to keep it simple.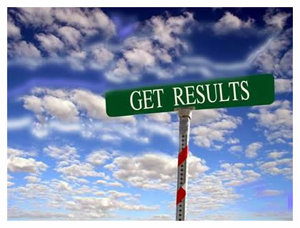 Get Specific About What You DO For Clients: The Results!
Does your marketing message communicate the PROCESS of what you do, rather than on the benefits and results clients get when working with you? Here's how to avoid this common (and costly) mistake and get crystal clear on what you really do for clients.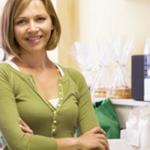 Make Your Message Irresistible and Clients Will Flock to You
Make Your Message Irresistible and Clients Will Flock to YouThe key to gaining maximum clarity in your marketing message is to pinpoint your niche – either a type of situation you solve in your business or a type of person you work with, or both. When you have a clearly defined niche, your marketing message is so crystal clear that prospects and customers self-select and pre-qualify themselves to be your client, with little or no effort on your part.