Meet the Team
Fabienne Fredrickson
is founder of The Client Attraction Business School and ClientAttraction.com, repeatedly ranked by Inc. magazine as one of America's Fastest Growing Private Companies. She fervently believes that when entrepreneurs are given the most effective step-by-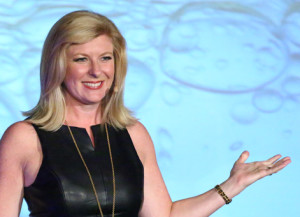 step marketing and business training, and are simultaneously provided an environment where they are lovingly held accountable and inspired to play bigger, these entrepreneurs multiply their results over time.
Fabienne also believes that successful entrepreneurship requires not just more knowledge, but a change in behavior. This is why she has shaped CABS to be an educational incubator where entrepreneurs are inspired to grow from within. To that end, she supplements the business school's marketing curriculum with a healthy dose of success mindset and metaphysical teachings that can shift results dramatically. Students experience that, when a negative mindset is shifted, any existing struggles give way to abundance, financial and otherwise.
This innovative combination of marketing, mindset, accountability and an unconditionally supportive environment has transformed thousands of businesses.
Derek Fredrickson
is CEO of ClientAttraction.com and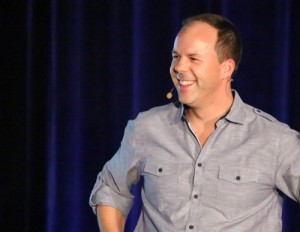 co-founder of The Client Attraction Business School. He believes that entrepreneurs have tremendous potential when it comes to leveraging the incredible opportunities that exist using authentic online marketing.
He specializes in teaching entrepreneurs how to attract more clients and multiply their revenue by expanding their online presence through internet marketing. Derek's focus is primarily in the areas of online lead generation, email list building, social media strategies, video, product launches, email marketing sequences, search engine optimization and pay-per-click advertising. He also teaches students how to create a comprehensive and compelling online presence through websites and blogs. Beyond internet marketing, Derek is an expert in team building, business systems and operations.
Derek's down-to-earth teaching style allows him to transform what's often perceived as intimidating content into fun, easy-to-understand, totally doable strategies. He helps students master the online marketing they need to dramatically increase their reach and business results.
As a student in The Client Attraction Business School™, you receive access and coaching throughout the course of your program, not only from Master Coaches Fabienne and Derek Fredrickson, but also from our team of expert coaches.
This team of accomplished rockstars (who have all been highly successful entrepreneurs in their own right, as well as students of the Business School) has been hand-picked and trained directly by Fabienne and Derek. They were chosen not only for what they know and what they have each accomplished, but for the kind of people they are—truly special, heart-centered individuals who really care.
Gail Saseen
is a Lead Coach and Program Advisor who works with both Growth and Leverage students. She is an internationally recognized authority in the areas of marketing strategy and planning, goal setting, systems development, direct mail, social media marketing, website and technology implementation, product/program development and information marketing.
Gail's unique ability for communicating complex marketing concepts in simplified and understandable language has allowed her to help hundreds of small business owners start, grow and expand their businesses in ways they never thought possible.
Rochelle Togo-Figa
is an exceptional business coach, trainer and motivational speaker with 19 years experience. Prior to starting her own business, she worked for 20 years in the corporate world as a top sales producer. Rochelle is a gifted teacher and caring coach who works individually by phone with our Growth students, guiding them with clarity and confidence toward next steps and increased action to produce the results that propel their businesses to the next level.
After surviving breast cancer, Rochelle turned her journey of recovery into a positive life-altering experience, stepping into her purpose and passion: helping entrepreneurs follow their own dreams and goals.
Our in-house team is always here to support you.
Joe Chaiet

Marketing Technology Process Administrator
Kolbe: 8 8 1 3
Strengths: Learner, Achiever, Restorative, Positivity, Strategic
Joe creates and implements marketing strategies within the company, as well as designs and maintains Client Attraction websites.
In his free time, Joe likes manly things like beards, football and muscle cars. And don't forget: hamburgers.
Elizabeth Fusco
Event Manager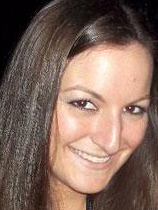 Kolbe: 7 7 6 1
Strengths: Adaptability, Empathy, Positivity, Individualization, Futuristic
Elizabeth is responsible for managing events and ensuring adherence of deadlines and budgets. She directs coordination of activities in advance to prepare for smooth and seamless event execution.
Elizabeth enjoys road trips, live music, craft beer and any excuse to dance.
Jennifer Flynn
Strategy Coach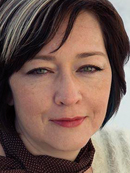 Kolbe: 8 7 3 2
Strengths: Input, Strategic, Learner, Achiever, Relator
Jennifer supports our curious or prospective students in the enrollment process through strategy, planning and next steps after exploring their specific business challenges and future vision.
When she is not loving up our students, you will find her with her nose in a good book (old school/real books, not an e-reader), with her hands in clay, acting as a taxi for her three daughters and having a love/ hate relationship with running.
Ruth Gasparino
Accounting Coordinator
Kolbe: 7 6 3 4
Strengths: Consistency, Includer, Achiever, Developer, Positivity
Ruth is responsible for financial reporting and analysis, receivables and student support. She also assists Elizabeth with event planning and execution.
Ruth enjoys attending her four children's athletic events, walking her boxer dog, Bella, every morning and vacationing in the Outer Banks of North Carolina.
Haley Humiston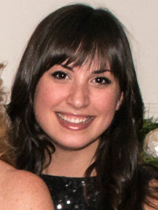 Creative Content Manager
Kolbe: 7 4 5 3
Strengths: Maximizer, Self Assurance, Adaptability, Achiever, Intellection
Haley assists in the company's marketing and communications efforts, from idea incubation to implementation and evaluation. Specializing in writing and graphic design, Haley focuses on the creative aspects of all Client Attraction projects and events.
Haley loves live music, singing, running and yoga, the Martha Stewart Crafts Collection, sharing laughter with friends and family, traveling and a good caipirinha.
Niki Rubinger
Strategy Coach
Kolbe: 7 7 4 2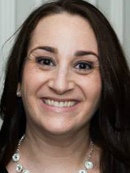 Strengths: Achiever, Relator, Learner, Connectedness, Developer
Niki works with entrepreneurs who are considering growing their businesses with The Client Attraction Business School, from initial coaching sessions that are totally focused on each individual's situation and goals to mapping out customized paths to success.
Niki loves a great cup of coffee, reading, musical theater, taking vacations with her family, meditating, luxurious spa treatments, laughing and spending time with her dog in the screen porch.