How to Find Ideal Clients …So You Can Get More Clients and Customers Starting Now!
How to Find Ideal Clients
There's no question that a full practice of ideal, high-paying clients and customers makes all the difference when it comes to growing your business and selling your products and services.
But the question is… How do you find the ideal clients so you can get more clients and customers – starting now?
You focus on creating high-value and high-content information that will genuinely help your prospects – and focus on making marketing a priority so you never have a shortage of clients again with help from your small business marketing coach. You've got to realize that if you don't make the time for your Client Attraction (i.e., marketing), then you're simply not going to attract all the clients you need. Make sense?
Why Finding Your Clients is Essential for Client Attraction
Here's the thing:
If you're looking to attract more clients and make more money (and who isn't?), you NEED to focus on filling your pipeline with ideal prospects who want what you have to offer and are willing to pay for it..
You see, too many people don't focus on the right marketing or small business growth strategies to find the right clients and as a result exist in a "feast" or "famine" mode of running their practice. If you're not marketing actively each and every week and on a consistent basis – how can your ideal clients find you?
Once you provide options for prospects to consider when working with you, you'll find that you're never without a waiting list of ideal prospects. To do so, you need to focus on addressing the common objections that prospects would have to working with you – so that they see you as the solution provider and will happily pay for your services. And when you can close the sale virtually 97% of the time – you'll get more clients and customers. Simple as that. So you've got to know how to find clients to build your practice.
When's the best time to get started with your small business marketing consultant?
Right now. Waiting will only cost you more clients.
Getting Started: How to Find Your Ideal Clients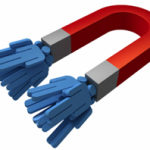 Client Attraction Should Be Your First Priority (Unless You Want To Go Broke)
Let's face it, most people put marketing on the back burner, something they get to only once they've put out all the fires that need to be put out. Yes, it's really important to do all the important things in your business; however, you've got to realize that if you don't MAKE the time for your Client Attraction (i.e., Marketing), then you're simply not going to attract all the clients you need. Make sense?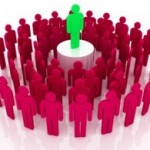 Aim To OVER-FILL Your Pipeline of Prospects
Too many people ride the 'feast or famine' roller coaster of having clients, especially SUCCESSFUL entrepreneurs. Some months they have almost too many clients and are WAY too busy, and other months, they're feeling the pinch. The number one rule I have as a small business marketing coach, is that I do SOMETHING to bring clients or client referrals towards me every single day. Otherwise, you'll find that no matter how good you are, your pipeline will eventually dry up.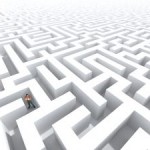 Break Down Their Five Most Common Objections and You'll Sign On More Clients
Objections are a way for the prospect to acknowledge the self-doubt or limiting beliefs that stop them in their tracks. It's actually YOUR job to help get them out of their own way so they can experience success. You do this by anticipating and then breaking down the objections. Knowing the five most common objections people have allows you to be prepared when they come up.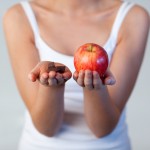 To Turn More Prospects Into Paying Clients, You Must Give Them Options
When I was first trying to close the sale as a solo-entrepreneur, I would offer only one rate, basically, "This is what I charge, take it or leave it." So people would either take it or leave it. Then I realized that clients work in a different way. Many people like options (I do too). They don't want to be "forced" into taking something that doesn't suit them. They want the option of small, medium or large.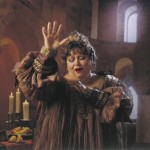 It Ain't Over Til It's Over (Especially When You're Closing The Sale)
You see, many self-employed professionals believe that once they've gotten an "OK", they're home-free. And ideally that's the case, but not in every situation. Many times, you're confident that this new working relationship is "good to go." Your prospective client signs on the dotted line, gives you their credit card information, you send them your welcome letter or package, and everything seems honky dory. But that's not always the case.