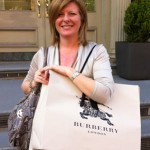 More than ever before, I've realized that the image you project—your personal style and brand—is critical to how your prospects and clients view you and what you offer. Your personal style actually affects what kind of clients you attract and whether a prospect will decide to work with you or not. In fact, whether we realize it or not, we are silently being evaluated within seconds, and our outward appearance is a huge part of it. By paying close attention to the personal image I portray with my prospects, clients, the media and the world, I'm sending out a message of confidence, quality, success and that I'm an advancing person. (So are you.)
That being said, as I grow to new bigger levels in my own business, I want my "look" to reflect my values, my message, my brand and who I am not only as a person, but also as a successful entrepreneur and businesswoman. So, although I've paid attention to my appearance over the years, especially on stage and at conferences, I've recently made a commitment to upgrade my own image even further, not just for my clients and prospects, but my staff, the media, my friends, my husband and my family. Interestingly enough, I've realized that a recent upgrade has made me come back to who I really am (especially after 3 children). Here's what I've learned: It's better to have just a few very high quality pieces that you mix and match into several "looks", than a closet full of cheap-y looking stuff. You want to look "super successful", even if you mix high-quality pieces with more affordable basics.
It all matters, so this past week, I went on a New York City shopping spree with my own stylist. After a full day "closet edit" where we tossed 70% of things that didn't look right or fit right, together we stormed Manhattan this week dropping in to boutiques to try on pieces she'd pre-selected and had held for me. After hours in dressing rooms, we selected just the right clothing, shoes and accessories that not only make me look great—but also make me feel amazing! (I hope this inspires you to take a look at your own outward image and perhaps take a step to upgrade just a bit what you have, even if it's one small step at a time.)
Oh, one last thing before we move on to this week's Client Attraction article. Take a minute to watch my newest video success tip all about the power of positive expectation. I give you a little behind-the-scenes peek at what I've posted on my office wall to look at all day, every day…and why I want you to do the same. Hope you enjoy it!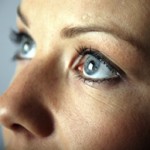 Not many marketing gurus out there talk to you about walking your talk. That said; it's important to have your image fit what you do. Living your message makes all the difference in attracting clients. Your image is just as important as your marketing message and your claim in the marketplace.
If you are a seriously overweight, out-of-breath personal trainer or a consultant whose own company is struggling to succeed, you're probably not going to attract many clients, no matter what you say or do.
Client example: a former client of mine was a fellow business coach helping small businesses. She came to me because she wasn't attracting ANY clients and was at a loss as to what to do. It quickly became clear to me why this was happening.
She positioned herself as being the one to help you jumpstart your business and grow it to the next level. The problem was HER business was a mess. Her marketing materials were weak, her marketing message was murky, her materials were shoddy, she had old business cards with the phone number crossed off and written in pen, she used a hotmail e-mail address for business instead of a dedicated domain name and her e-mail newsletter was really vague.
It was difficult for me to tell her this, but no one else was telling her, and that's why she was paying me, so I bit the bullet. (She was glad I did.) I told her that potential clients were probably not working with her because she wasn't walking her talk. The image she was portraying was not one of a serious business coach who could help people jumpstart their business.
Now, I'll be the first to admit that this often comes straight from the "cobbler's kids don't wear shoes" syndrome. Often we're so busy working on our clients' issues; we barely have time to work on our own. (I too have been known to need to carve serious time to work on my own marketing, after-hours, so I'm not throwing stones here.) But in this case, it was extreme and it was keeping this poor business coach from attracting ANY new clients.
We cleaned up her act by having her spend some time on her own business as if she were her own client. We scheduled a set number of hours per week where she would work on cleaning up her act and start walking her talk.
Your Assignment:
What message are you sending out about your business? Are you walking your talk?
Make a list of things you would INSIST on seeing if you were your potential client wanting to hire someone in your industry.
Do you fulfill all of these criteria? (Be a hard grader. It's really worth it.) If not, start working on it ASAP.
Hire someone to help you and keep you accountable.
Live your life like your message and getting clients will become big-time easy. You'll just ooze inspiration, motivation, and solutions!
To find out more about ways to attract clients in your practice using proven, tried-and-true marketing techniques, check out my Client Attraction Home Study System at www.TheClientAttractionSystem.com. This is the Ultimate Client Attraction instruction manual. It will show you EXACTLY what to start doing-and stop doing-in your marketing to attract ALL the clients you want, no matter how long you have been in business. Read the success stories, get more details and grab your copy here.© 2011 Client Attraction LLC. All Rights Reserved.
**************************************************************************Want to use this article on your website or your own ezine? No problem! But here is what you MUST include:
Fabienne Fredrickson, The Client Attraction Mentor, is founder of the Client Attraction System®, the proven step-by-step program that shows you exactly how to attract more clients, in record time…guaranteed. To get your F.R.E.E. Audio CD by mail and receive her weekly marketing & success mindset articles on attracting more high-paying clients and dramatically increasing your in.come, visit www.attractclients.com.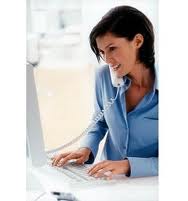 No matter how good you are at closing the sale, sometimes a prospective client doesn't bite on the first sales conversation. But instead of letting them walk away and never hearing from them again, you can use a technique I developed to stop them slipping through your fingers.
Sometimes, a prospect needs some time to make the decision on whether or when they'd like to start working with you. What I've noticed over the years is that when this happens, almost always, the sale never happens, probably because life gets in the way and what's out of sight, is out of mind.
So I've come up with a fantastic remedy for this, which, in addition to my fool-proof closing the sale script, helps me close the deal 90% of the times I use it. I've called it "bookending" and here's how it works.
Often, at the end of our initial consultation, prospects tell me that they need to talk to their spouse, need some time to decide, or want to ideally start in 2 months. Instead of letting them walk away without a plan, I propose scheduling a 5-minute "check-in" call with them to see where they are in their process.
Often, I'll ask whether they need 3 days, 3 weeks or 3 months to make a decision. Usually, the answer is next week, so we'll set up a 5-minute chat for next Tuesday, at 3pm, for example. I explain this will help us follow up with each other, without having to play phone tag or having to follow up with one another unnecessarily.
The great thing about this technique is it puts a (self-imposed) time limit in the prospect's mind as to when THEY would like to make the decision, and obviously, you let them choose when they'd like to have that 5-minute chat.
I essentially came up with this because I really dislike following up in this situation. It makes me feel like I'm chasing after them and I don't feel this is Client Attractive. So instead, we agree they'll call me on set date and 90% of the time they do, and out of those times, they don't feel pressured, they've had time to think about what we talked about, crunched the numbers, and are ready to make a decision to move forward.
It's a great tool, especially since it doesn't make me have to pressure anyone into the sale! Whew!
If for whatever reason they don't call during the time of your 5 minute check-in appointment, you can then call them or e-mail them asking if anything went wrong. This usually puts the prospect into a mode where they feel obliged to get back to you, as THEY were the one who missed the appointment. Again, this is much more Client Attractive and ends up saving you a lot of time.
Your Assignment:
If a client doesn't sign up on the spot, make sure to 'bookend' another date so you don't have to follow up on each other for weeks. Use it as a "let's see where you are in your decision-making process then." It works like a charm.
If you need to start closing the sale 90% of the time too, you'll want to get a copy of the 'Closing The Sale' script I use detailed in the Client Attraction Home Study System®. Step by step, I take you through everything you need to do to pre-qualify prospects, get them ready for the close AND exactly what to say to turn them into paying clients. Get it today by going to www.TheClientAttractionSystem.com. You'll also get hundreds of other ideas and resources to help YOU become a Client Attraction machine like thousands of my previous clients.
© 2011 Client Attraction LLC. All Rights Reserved.
*******************************************************************
Want to use this article on your website or your own ezine?
No problem! But here is what you MUST include:
Fabienne Fredrickson, The Client Attraction Mentor, is founder of the Client Attraction System®, the proven step-by-step program that shows you exactly how to attract more clients, in record time…guaranteed. To get your F.R.E.E. Audio CD by mail and receive her weekly marketing & success mindset articles on attracting more high-paying clients and dramatically increasing your in.come, visit www.attractclients.com.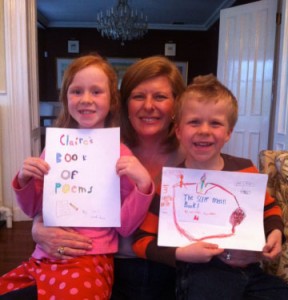 I came back from work this week to find my kids jumping up and down, giddy with excitement. They couldn't wait to show me their "books"! They're both big readers, getting an hour to read in bed every night, and I believe this is shaping their love of books, storytelling and the written word – just like mom. Claire was so proud about her new book of poems (they're really good) and Luc was over the moon about his "Super Mean Book", a story with a super-mean villain that ends in him doing the right thing after all. The look in their eyes was priceless. They were so giddy, they gave me advice: "Mama, I have a great idea! YOU should write a book too!!" (I smiled and told them I had.) So adorable…These are the moments I always want to remember.
The sweet smell of Spring is finally in the air here, after a long snowy winter. This season represents a time for renewal and rebirth for me, which is why I'm finding myself energized andinspired by new possibilities. If you celebrated Passover last week or Easter yesterday, I'm wishing you a peaceful time of reflection and gratitude, spent with your yummy family and friends.
Oh and before I forget, I posted a new video success tip for you this week. It's all about getting HUGE results QUICKLY in your business. Take two minutes to watch it here, ok? It's important advice every solo-preneur and small business owner needs to hear.
I recorded this new video success tip based on something I live everyday in my business.
We entrepreneurs, regardless of what level of business we're at, often find ourselves staring fear right in the face. Hey, it simply comes with the territory of climbing out on that limb and taking certain risks (risks that others aren't necessarily willing to take…) in order to accomplish our BIG goals.
I share my secret on how to get THROUGH that fear and come out on the other side with all the success you desire. Make this tip part of your daily routine and you'll experience the POWER of positive expectation because what you have in your life is based on what you EXPECT.
I see it at work everyday in my own life and in that of my client's. I hope you'll put it to work in yours too…
I had a conversation with a woman yesterday that compelled me to create this simple (yet profound) video success tip for you. It's time to start getting FAST results in your business. Stop preparing-to-prepare-to-get-ready-to-implement. Watch my new video for the secret to taking real action–quickly–and with phenomenal results.
Feel compelled to act with speed? I welcome you to join me in my Client Attraction Winners Academy. Click here to see the full video.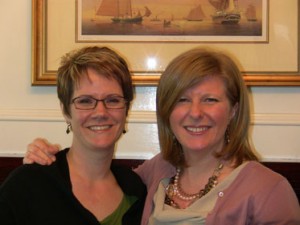 This week, I had an amazing half-day strategy session with my Sapphire level client, Tina Forsyth of www.onlinebusinessmanager.com. Tina flew in with her own Online Business Manager (and even Skyped in her husband) for a powerful big vision, strategy and implementation in-person meeting at my home. We spent our time mapping out the entire plan for multiplying her existing successful business (and launching another lucrative business) to have her reach 7 figures within the next 12-18 months. She walked away knowing exactly what to do for the next 6 months, including a detailed timeline. She was thrilled! The great news is that Tina's alreadyearned back her entire coaching investment in just two months of our working together. (How's that for ROI?) We then celebrated with wine and a 4-course chef-prepared private lunch at my home. Delicious!
Tina is the perfect example of a successful entrepreneur who strategically seeks out massive, high-level guidance and support to reach the next BIG goals she's set for her business–and her life. It's all about understanding and using the 'Power of Association'. We all need to work with others who can show us the fastest path to increasing our own business, no matter what level we're in, even when we're just starting out. What about you? What high-level support are you getting for your own business? Are you using the Power of Association to reach your own big goals. I describe how crucial this is in my brand new video that explains it all. Watching it can be the first step in finally getting the results you want for your business and soaring.
Which reminds me, after you watch the video I posted above, take a look at my Facebook page to see some other success videos I've posted over the last week from my Gold and Platinum clients. Truly inspiring. You've got to watch them…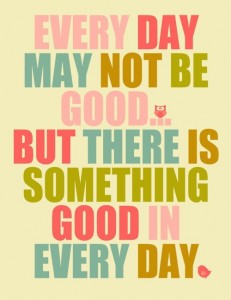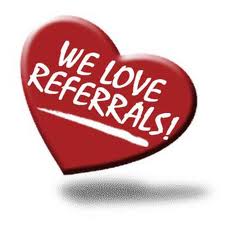 My clients and I seem to talk a lot about implementing referral systems in business. Once a client and I have set up a few of the 10 steps of the Client Attraction System®, there always comes a time when referrals (or shall we say, the lack of them) becomes the hot topic to focus on in our coaching.
In fact, almost everyone I speak to about his or her business does almost nothing to generate referrals, preferring instead to wait for them to self-generate. Problem is, these referrals don't always come as quickly as we'd like, right? And for many people, it often feels awkward to come right out and ask (although I have ways and systems for that too.)  (more…)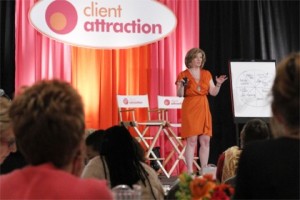 Woohoooo!! Last week was my live 'Get More Clients' workshop, held in Stamford, CT. I was so honored to be in the company of 200+ heart-centered entrepreneurs who have made it their mission to play really BIG in their businesses by reaching more prospects, getting more ideal clients and sharing their gifts and talents with the world.
I was really inspired by the amazing energy that pulsed through that grand ballroom for those two days. The attendees had such enthusiasm for my content and passion for what they do, that it all touched me on such a deep level. In return, my goal was to give them so, so much, and from the overwhelming feedback I received, we succeeded… giving them practical tools like scripts, templates, sequences, resources and cheat sheets to follow, along with demonstrations, hot seat makeovers and sharing the success of others who've applied these techniques.
And of course, let's not forget the cocktail party, the dancing, bonding and networking that we did as well! It was truly a memorable event for me. And now, I'm excited to start working directly with the attendees who are joining me for continued teaching, masterminding, access and support through my Winners Academy coaching programs. How about you? Are you ready to get the support and coaching you need to take YOUR business to the next level? Be on the look out for a special announcement from me this week, along with a sneak peek of exclusive video footage taken at the event. Stay tuned…

Oh, on another note, I just got word last Thursday that ClientAttraction.com is officially in the running for the 2011 Inc. 500 list of the fastest-growing private companies in the United States! I was literally jumping up and down when I got the news! Cross your fingers with me until July…