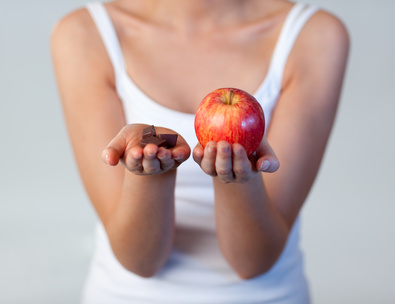 When I was first starting out trying to close the sale as an solo-entrepreneur, I would offer only one rate and the offer was basically "This is what I charge, take it or leave it." So people would either take it or leave it.
Then I realized that clients work in a different way. Many people like options (I do too). They don't want to be "forced" into taking something that doesn't suit them. They want the option of small, medium or large. (more…)
Join Me For 3 Days This September And I'll Give You All My Shortcuts And The Exact Steps You Need To Use To Break Through The Self-Imposed Barriers Currently Stopping You From Multiplying Your Income, Increase Your Confidence, Put An End To Your Struggle For Growth So You Can FINALLY Live The Freedom-Based Lifestyle You Deserve… GUARANTEED.
Details at a Glance
Event: The Client Attraction Inner Game of Abundance Mindset Retreat (IGAR 2010)
Location: Miami, FL
Dates: Monday September 13 – Wednesday September 15, 2010
Arrival: Arrive afternoon of Sunday September 12th to join us for a pre-event evening networking and cocktail reception
Departure: The retreat will end at 5:00 pm latest on Wednesday
Times: We will begin at 8:00 am each day
Meals: Continental breakfast is my treat for all three days of the event
Evenings: We will be in session Monday and Tuesday evenings, so please don't make plans
Hotel: You will receive all hotel details at time of registration.
Airport: Miami International Airport
Join us at http://www.clientattractionmindsetretreat.com
My Intention: What I Will Share Tonight Means So Much To Me…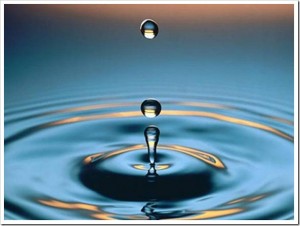 I get emotional just thinking about this. I am so deeply passionate and in complete faith that what I offer tonight for thousands of people will change lives. Not only do I intend to have this message on having the right mindset to succeed change the lives of those on the call, but as a small drop in a big pond, the ripple effect will mean so much more. Because, the lives changed tonight will pass onto others whose lives will be changed. Growing their business and have the income and abundance they desire does more that just add money to their bottom line. It allows people to get out there in a really BIG way and make a difference in the world. To contribute, to learn, to grow…
From my own personal journey, I can share this and know from my own perspective it can have such an impact for so many…
I will show you how to break through any self-imposed barriers currently stopping you from multiplying your income. How to increase your confidence by removing the limiting beliefs and self doubt. Finally, put an end to your struggle so you can FINALLY live the freedom-based lifestyle you deserve. Help you uncover the hidden reasons why you're not making more money. Show you how to discover the exact process to shift your mindset and income. And lastly, upgrade everything about your life, personally and professionally.
I've never done a call like this before and I'm not sure I ever will.
Don't miss the chance to join me…
http://www.clientattractionmindsetcall.com
Woohooo!! Celebrating one of the most productive (and hysterical!) Platinum Mastermind retreats ever. I'm soooo ridiculously proud of this group's 6-figure and 7-figure income-breakthroughs since the last meeting! (more…)
In sifting through emails from a R&D survey I launched a couple of years ago, I read the responses, and honestly, I wanted to cry. Don't get me wrong. It's not that I haven't been aware that most solopreneurs have very low expectations of what could be made in self-employment (I've been at this for almost 10 years after all!), but I just didn't know how LOW. Until I got the responses to the following question: "What is the most amount of mo-ney you see yourself making as a self-employed person?" Not just this year, but EVER. (more…)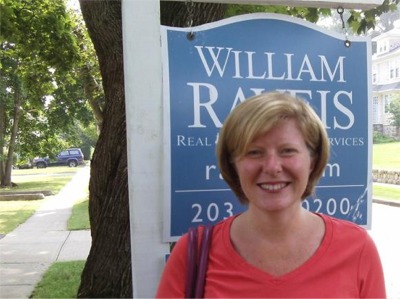 It's never a dull moment here at the Fredrickson household! Derek and I have loved the home we're in here in Connecticut, and wouldn't dream of moving out of the neighborhood we cherish. I've said for years that there is no place on earth like this. It really IS like living in a Norman Rockwell painting. However much we've loved this house, and all the great memories we've built here, it's time for an upgrade. We've got our eye on a much bigger home in the neighborhood and are ready to make it happen. But first, we're looking for a buyer. I'm writing an intention (as I do with every big project) to find the perfect family for our house, a family that will love it just as much as we have. Set the intention with me too, OK?
Oh, before I forget! I'm flying to the west coast this week (San Diego) to help you upgrade your mindset. It's my "Millionaire Entrepreneur Mindset Secrets Tour", an opportunity for you to learn my formula for upgrading your mindset and getting you out of your own way, so you can make a lot more in your business, without working harder. We have a few seats left for San Diego. Join me for the day: www.MindsetTour.com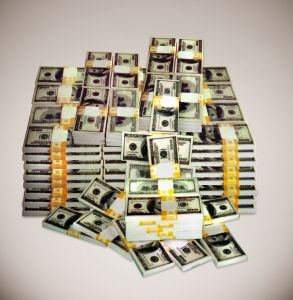 So, I got an email this morning and then a call from one of my yummy Sapphire clients today.
She was shocked, a little dazed and kinda surprised.
She got her P&L statement from her accountant yesterday. (more…)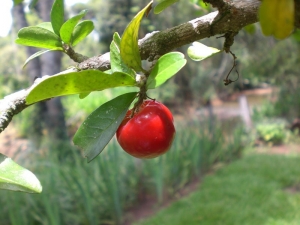 Following up on leads is 90% of the game, right? At least that's what we hear. You spend all this time networking, marketing yourself, making cold calls, looking for the right client, but what's the point of it all if you don't follow up on the leads you DO have? This was a major obstacle for one of my clients this week and a shift was created when I shared the Low Hanging Fruit List with her. (more…)
Hey,
Just shot this quick video for you, to explain the distinction to why highly successful people get to the next level, and why it's NEVER about the money when you get there.
Let me know what you think by posting a comment below, OK?
Hugs,
Fabienne
Fabienne Fredrickson
www.MindsetTour.com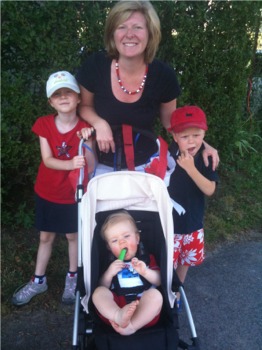 Last weekend was possibly one of the best weekends of my life! Friday night started with a bang having our traditional Friday Night Pizza At The Beach with our friends and their children (the kids play on the large swing set or by the ocean, while we watch on, talking, sipping wine and chilling out watching the sun go down.) Saturday was a glorious day at the beach with the kids, before our good friends arrived from New York for the annual Clam Bake at the club. Imagine the dock filled with blue and white checkered tables, a Key West band going, having a rum punch by the water, followed by 3 pound lobsters, steamers, shrimp, New England clam chowder, and late evening fireworks over the water. It was heaven!
The next day, we had our annual 4th of July parade and potluck brunch at the beach, before heading out for a day at the pool with the children and our guests. We hosted a group of friends for an alfresco dinner at home, and repeated it all the next day. I was seriously blissed out the entire weekend! All I kept thinking to myself was, "Is it really possible for one person to take in so much abundance and love at the same time?" I guess the answer was, Yes. I am so grateful for my life, to get to serve from my heart in a big way and I am grateful for you too. I hope you had a great weekend too!