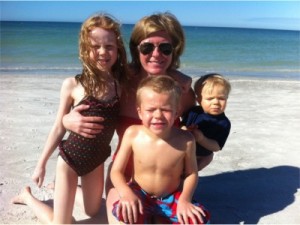 As my family and I sat down for Thanksgiving dinner in Florida last week, we counted our many, many blessings. Derek and I realized many dreams, both personal and professional, and have been rewarded greatly for transforming the lives and businesses of so many yummy clients and students of ours. This has been an abundant year on so many levels, not only for us, but for them as well.
So that in mind, let me thank you.
To have you in my life, my readers, and to be able to serve you and share my knowledge with you, is something I am deeply grateful for. If you only knew…
In fact, I'm often brought to tears throughout the year (not just at Thanksgiving) thinking about how important it is to take a moment to be grateful for what we do have. Because only when we are grateful for what we currently have can we be in a position to attract even more of it.
Your only "assignment" this week:
Quote: "Feeling grateful or appreciative of someone or something in your life actually attracts more of the things that you appreciate and value into your life." -Christiane Northrup
This week make a list of your top 5 yummiest clients, the ones that truly make a difference in your life. Reach out to them, and express to them how much you deeply appreciate them. That authentic feeling of gratitude will help you attract more of those yummy clients. Yes, it can be that simple.
You know your stuff. You speak, write and consult on your topic of expertise. You have an incredibly valuable asset – your knowledge – but are you using that knowledge to the best of your ability? Do you wish you could make more while doing less? On this month's Special Topic call, my guest and I will show you exactly how to convert what you already know into products that sell. We'll show you how to begin switching from working 'dollars for hours' to a leveraged business model by identifying, defining and selecting the perfect product or program for you to offer your audience. If you're ready to create and sell what you already know to an unlimited number of customers and earning lots more while working less, then do whatever you can to be on this important call!
This call is ONLY for Inner Circle members. Not a member yet? Join now to access this call with Fabienne's FREE 2-month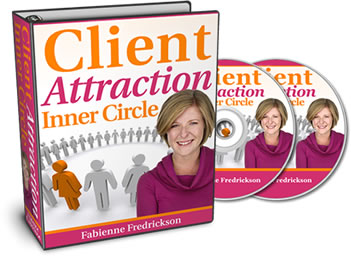 Membership trial (plus a small shipping/handling fee).
When you join, you get access to monthly Q&A calls with Fabienne AND well over 3 years worth of special topic audio, transcripts, forum posts and bonus calls with Fabienne each and every month.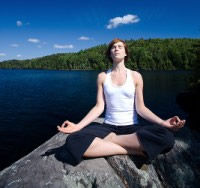 Let's face it: being self-employed, our businesses are fundamentally a reflection of every part of us. It's not like working for a corporation where you don't really control the outcome of the business unless you're at the top. Who you and I "are" as people literally affects our businesses, every day, every minute, every second, with every breath.
Knowing that the "inner" is directly reflected in the "outer," it's especially so for those working solo. If there's turmoil or disconnection within you as a person, it will be reflected in your business. If there's purpose, acceptance, and alignment, things come to you without struggle. (more…)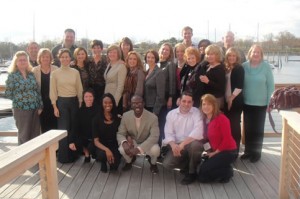 It's been an amazingly rewarding week of live client group meetings (my favorite) at the Yacht Club. Tuesday, we hosted a seaside One-Day Coaching Intensive with 7 entrepreneurs who came to have me create their positioning, branding and marketing plans for them and answer their biggest business challenges so they could multiply their current results. Boy! Did we ever… each of them walked away with their entire marketing plan and step-by-step action steps they'll implement to get the results they thought was out of their reach, until now. (I love doing these.)
The following day, we kicked off two days of brilliant Masterminding with my new, yummy Platinum clients (from as far away as the UK).  I cannot begin to describe the transformations they received. All have gotten huge transformations from their first of 4 meetings this year, not only in positioning for their business, but in creating LEVERAGE of their time, their income, their marketing sequences, their business models, their team support, etc. The bonding and sacred feel of this ongoing group (you can join this Mastermind at any time) is truly astonishing. This is an amazing think-tank of high-achieving entrepreneurs with hearts wide open. A new sacred family of entrepreneurs has been born!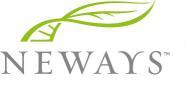 I'm really excited to share this call with you! I was invited to be the guest speaker for a recent Neways International training call. I spoke with Margie Aliprandi and we had such a great conversation on Marketing, Mindset and Success. I hope you'll take some time out of your busy schedule to take a listen.
Oh and I hope you don't mind but I got rather personal on this call and shared details of my own journey around mindset. Listen in and find out how I was actually repelling abundance in my own life and business and how I was able to turn that around, just by shifting my mindset.
I promise it will be worth your time! Leave a comment below and let me know what you think.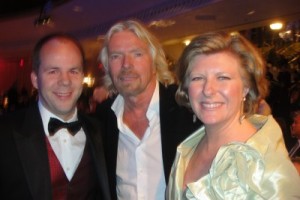 Derek and I just couldn't say no to an opportunity to spend some time with Sir Richard Branson, one of the world's most respected — and bold — billionaire entrepreneurs. We flew to Los Angeles (on Virgin America, of course) and I had an opportunity to speak to him yesterday afternoon. I asked him what he believes is the most destructive obstacle holding back an entrepreneur from reaching her big vision. His answer? Fear of taking risks. He said to me, "You can't be risk-averse in business. You must be bold, be brave and don't listen to the nay-sayers. Sometimes, you just have to look at an opportunity and say 'Screw it, let's do it!'"
That's precisely what we thought last night when presented with a once-in-a-lifetime opportunity at his annual star-studded gala benefiting Virgin Unite and the Eve Branson foundation. During the live auction, we bid on (and won!) a vacation on Necker Island, Sir Richard's private island paradise. It's been a dream of mine and I've been secretly manifesting this for some time, so when the opportunity came, we simply said yes to it. The word is he WILL be there that week, and that too would be another dream come true to spend even more time with him.
He's brilliant, affable, funny, easy going, has a HUGE heart and is focused on the importance of family and giving back. Oh, and I so admire how he tackles world problems using an entrepreneurial approach. By all accounts, this has been a great experience! If you feel called to helping his efforts, you can donate to his foundation here.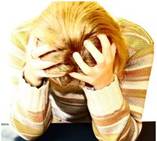 QUOTE: "Most people confuse wishing and wanting with pursuing. You must place your trust in ACTION." – Price Pritchett
I've been hearing this one question a lot recently: "Fabienne, what did you actually DO the year you crossed the million dollar mark to multiply your income so quickly? How did you get to a million and can I do it too?" Well, the answer is "Yes, you can do it too" and it's important to realize that it comes down to several different things: Authentic and compelling marketing, systems for everything, a team, different sources of income, leverage, etc. (more…)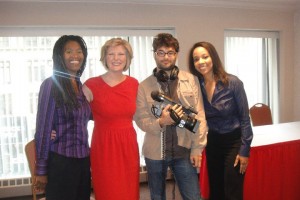 Last week, I mentioned my interview with the wonderful Marcella Palmer over at IFV News (In Full View.) The video is featured on their site this week, so I hope you'll check it out. I had the opportunity to share my personal story with their viewers, and for all you Mompreneurs (and Dadpreneurs), I hope you find it helpful.
We Parent-Entrepreneurs have a unique set of challenges when it comes to running a business and managing our family life. In fact, most Mom and Dadpreneurs that I know have a difficult time separating business from their family life (or even making a go of business at all.) Let's face it, in order to feel successful when we're at work, we need to be fully focused on work. And more importantly, when we're with family, we need to be fully focused on family. Without that ability, we're cheating our businesses and our children.
Over the years, I've been able to create both a personal and professional system to authentically live my ideal life of balance, meaning and happiness. I'm here to tell you it can be done! Enjoy the interview and post a comment to share your thoughts!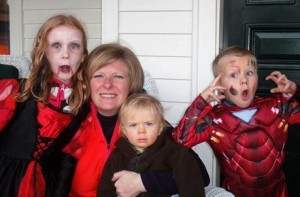 Slowly but surely, we're getting settled into our new home. I still have trouble finding some things, but that's part of the game, isn't it? And although I repeatedly ask the kids not to run in the house, the long hallways make it waaay too tempting for them. The good news is that, with all this space, our newly-walking Oliver has plenty of room to cruise around uninterrupted. One of the ways we made the house our own this past week is decorating it for Halloween. After a round of getting their own candy from our neighbors, the kids helped us put on some spooky music and make "spooky ghosts" out of white napkins, string and cotton balls, and we hung them in the doorway, so the ghosts could gently "fly" in the evening breeze. (Do you see that look on Oliver's face in this picture? He just wasn't sure what to make of it all!) As is our yearly tradition, after all the kids were in bed, several n eighbors came over for a roaring bonfire in front of the house. I love this time of year!
I just got back on Friday from a trip to Las Vegas, attending my friend Ali Brown's Shine conference, and meeting so many people who've been on my list for several months and years. I love that type of connection. I especially liked treating this trip as a mini solo-vacation. Even though I missed my 4 favorite people in the world, I made as much time to enjoy my luxe hotel suite as if it was my own apartment, feeling like a princess in a very-quiet palace. Amazing how sometimes, you have to fly across the country to just sit in a quiet place and read a fashion magazine for 3 hours or take a bubble bath uninterrupted (mothers will relate!) Hope you had a great week too!

I had the pleasure of being interviewed by IFV (In Full View) News last weekend. We talked about what it's like to live life on your own terms. I'll post the link to that interview when it's ready but in the meantime Mary-Lynn Foster and George Krueger over at the Bigg Success Show posted a small segment of the interview on their site.
Take a listen. Then tell me, what does living life on your own terms mean to YOU?