This video is never-before-seen footage that is quite though provoking. It's about what's getting in your way from growing your business to that next level. (Click on the video screen below to play.)
In the video I share something that's preventing you from moving forward. The problem is you probably aren't even aware of the concept so you may not know what it even is. You can't work on changing it unless you watch this video first.
This video just scratches the surface of the intense and powerful training I do with my attendees over 3 days at my Mindset Retreat.

After you watch the video, I want to remind you about the time-sensitive offer for my Mindset Retreat that ends TOMORROW August 31st.
I have made it SUPER easy for you to join me in September. Register by midnight, Tuesday August 31st and you can bring a guest absolutely F.R.E.E OF CHARGE. Bring your spouse, your business partner, a friend or networking colleague, and split the tuition together. It's an awesome deal!
This offer goes away though at midnight, Aug. 31st. Sorry, no exceptions!

It's ok with me if you work out a deal together to split the Mindset Retreat tuition, and you'll just work that out on your own. And no, this generous offer doesn't mean I can cut your tuition in half. The tuition remains the same whether you bring someone with you or not. Fair enough?)
Looking for someone to split the registration with? Visit my Facebook page and look at the countless number of people reaching out looking for others to share the tuition with. You can easily find someone to partner with…
You can learn more about my Mindset Retreat and watch my video – plus tons of success stories here.
Please be sure to leave your thoughts by posting a comment below!
OK, this was way too cute! The responses to the video of me and Oliver announcing our Big Birthday Sale (which ended Friday) generated SO much interest online that I sense he's destined for marketing superstardom! (Click the video below to play.)
Have you ever felt strange about marketing your services for fear of people thinking you weren't successful enough or good enough at what you do? I was reading a transcript of marketer Dan Kennedy's Coaching and Consulting Business Boot Camp this past week at the beach and I came across a section about the fine line between the need for marketing and not wanting to look like you NEED business. (more…)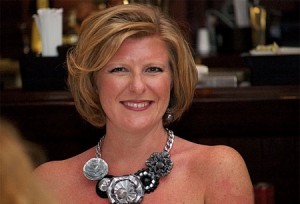 Thank you for your incredibly heartfelt birthday messages this past week. I'm humbled to receive all this love and I am so happy to have you in my life. For years I've been dreaming about how to make this milestone birthday memorable (you should have heard the ideas!) In the end, Derek and I ended up creating the most magical, warmest and most fun event I could have imagined. (more…)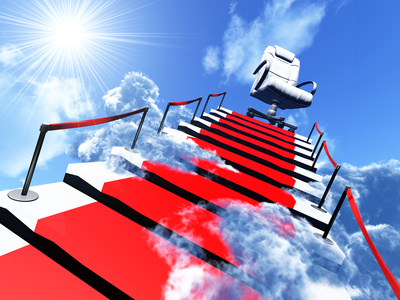 QUOTE: "Our deepest fear is not that we are inadequate. Our deepest fear is that we are powerful beyond measure… Your playing small does not serve the world. There is nothing enlightened about shrinking so that other people won't feel insecure around you."
– Marianne Williamson, A Return To Love
After sharing my personal "Video Vision Board" with my more than 10,000 readers last year, I received a lot of comments and questions. One of the ones that stood out the most for me was this one: (more…)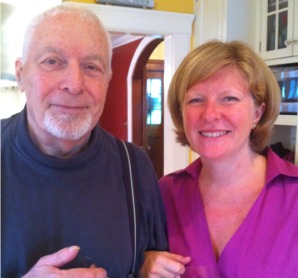 What an absolutely wonderful weekend we had! Friday was my 40th birthday, and we had all kinds of festivities planned for the weekend. I flew in my dad from Paris, hired a fabulous event planner to create something truly magical for me and my 35 close friends and family that came into Connecticut from around the country and abroad. I also hired a professional photographer to capture each and every moment of the celebration (including the surprise finale at my home that no one expected) and I'll post some pictures on Facebook and Twitter this coming week, so you can feel like you were with us too. 😉
But mostly, I was really excited to be turning 40, so much so that I couldn't sleep Thursday night. I know that it doesn't seem like a milestone MOST people use the word "excited" about, but I have my own personal philosophy about life. Whereby some others are afraid of growing "older", I feel that perhaps it's because they haven't necessarily CONSCIOUSLY created the life they wanted yet. One of the things I've been very deliberate about is crafting a life that I love, right down to what I do for a living, the kinds of clients I have, my income, my family, where I live, where I work, and what I do in my personal time. I've made up my mind that I don't wake up in the morning to be mediocre, and that I want to live life like I mean it. And so everything I've set my mind to so far, I've taken a no-excuses approach to achieve, and the best is yet to come.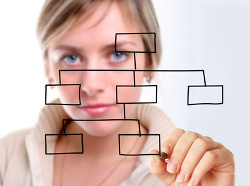 The last couple of weeks, we've been talking about aiming for MUCH bigger in our business, in our life, and in our purpose. We've stretched, looked into the fears of dreaming TOO big (is there such a thing?!) and looked at all the other emotions that come up once we've actually MADE the decision to play a bigger game. These are related to issues of safety, not rocking the boat, and self-doubt as to whether we really CAN play a bigger game in life and business. (more…)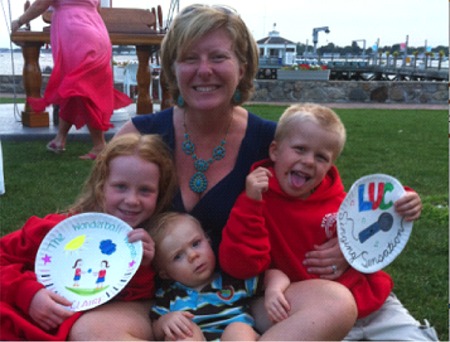 Making the most of each moment! That's what my theme for the summer has been, and the kids seem to be doing the same. I'd never heard of 'Paper Plate Awards' before this week, and it was fun to see specifically how my kids were being celebrated for their uniqueness, in fact I learned something new about both of them. My son received the "Singing Sensation" award for constantly singing "I like to move it, move it" and my daughter won "The Wonderball Woman" award, for winning every time she plays Wonderball. Who knew!? (Notice my little Oliver in the middle, wondering what's going on. Too cute!)
The last stop on my national "Millionaire Entrepreneur Mindset Secrets Tour" was yesterday in Atlanta, and let me tell you, it was an absolutely amazing night, a HUGE success. People drove in from North Carolina, South Carolina, Alabama and further, took the train from Washington, road tripped with friends and flew in from all corners of the country for it. And they all left with breakthroughs, the tools and inspiration to play a much bigger game in their business. THANK YOU Atlanta, for making me feel so welcomed, and mostly for making the commitment to step up your Mindset with me to make a meaningful difference in the world, and get handsomely rewarded for adding so much more value to your clients. And for those who made a commitment to no longer wake up in the morning to be mediocre, I can't wait to see you at my Mindset Retreat in Miami this September! Woohooo!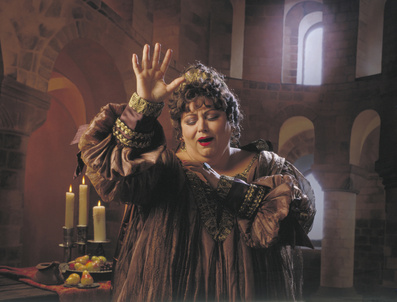 The quote, "The opera ain't over until the fat lady sings" originated with San Antonio sports broadcaster Dan Cook during a television newscast in April 1978. He coined the famous phrase after the first basketball game between the San Antonio Spurs and the Washington Bullets during the 1977-78 National Basketball Association playoffs, to illustrate that while the Spurs had won once, the series was not over yet. (more…)

I've wanted to do something like this for so long, and now it's happening! I just posted this auction on eBay for a ticket to my upcoming Mindset Retreat 3 day live event happening this September in Miami, Florida (September 13-15,  2010).
All proceeds from the auction go to one of my favorite charities – Just Like My Child. It's an organization that I (and Derek) believe very strongly in. We contribute signficantly to them EVERY month as a way of giving back to a charity we feel so strongly about.

In fact, we have arranged for our children (Claire, Luc & Oliver) to donate to the charity on their behalf each year as a way of showing the value and contribution when you GIVE BACK.
And, the great thing is, someone gets to WIN a free ticket to one of my most transformational and powerful events I've ever done. As you've heard me say, Mindset is 90% how you succeed in your solo-business as an entrepreneur.
Click the link below to see the auction on eBay and I can't wait to see the winning bid! (hint: winning bidder will receive a special gift from me LIVE at the event in Miami).