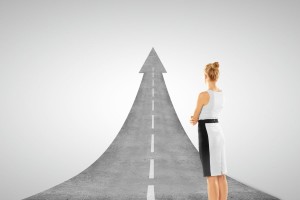 People often ask me about rebranding. A rebrand or refresh is entirely possible and sometimes a natural progression of the work that you do, though you should always be cautious about such an important change. When I first began my career, my focus was holistic nutrition. While I loved my job and what I did, I found that I was constantly being asked for advice on how to improve others' businesses. After careful thought and consideration, I moved from nutrition into consulting for small businesses. Though definitely a scary switch, it made sense for me – and I haven't looked back.
Whether I was working in the field of nutrition or coaching small business owners, my focus was always (and will always be) to concentrate on what the client wants. One of the most important factors of your brand is how you work with each client to make sure that you are not only providing them the service you promise, but also something extra. I call this the "special sauce" method because it's all about your secret ingredient for getting clients and keeping them.
For example, in The Client Attraction Business School, business owners not only learn how to grow and run their businesses, but they are also given accountability and the community of a tribe of like-minded people. Students often come to me for one reason, but end up getting much more than that.
Occasionally a student will want to rebrand a business based on that extra level of service – the "special sauce" part. Once, a holistic nutrition expert enjoyed encouraging her clients to find new adventures to live a more inspired life. She wanted her rebrand to focus solely on the travel and adventure aspect. However, I cautioned her to be sure this would be a good choice for her business.
Though some rebrands make sense, many do not. And just because one aspect of your business is working well, it doesn't mean that you should solely concentrate on that part. Rebranding should be thought out, weighed and tested before making the official jump, because not only is it expensive, but it can possibly lose you clients if it is not done correctly.
Often times, your "special sauce" isn't meant to be a brand itself; it's meant to be incorporated into the work that you do. Let your passions shine through your work. By loving what you do and being your most authentic self, you're setting yourself (and your clients) up for success.
Your Client Attraction Assignment
Thinking about rebranding? Are you looking for a graphic face lift or a shift in the work you do? If you just want to update your look, this is an easier decision. But if you want to shift your offering, make sure you have a viable idea and a solid target market before you make the change.
This is just one of the many best practices we dive deep into with the students of The Client Attraction Business School, the premier training school for growth-minded entrepreneurs looking to quickly attract more clients and make more money. If you're interested in finding out more, visit www.ClientAttractionBusinessSchool.com for more details. To speak to an enrollment coach, click here.
The days are long and warm, the tree frogs and cicadas sing from morning to night, the pace is unhurried.
I don't know about you, but having grown up in France, I fervently believe in taking time off and that summer is a time to relax, rejuvenate and massively slow down.
I am unapologetic about this.
And so, every August, Derek and I take a break from our business for the month and dedicate our days to spending massive quality time with the kids.
No frantic schedules. In fact, no schedules at all.
We've strategically set up our business all year so we can do this, and you can too.
We alternate between the beach and the pool, and we punctuate our days with relaxed meals on the porch or the terrace, enjoying fresh salads and quick grilled ingredients.
Here's a picture of us on a day trip to New York:
I've learned over the years, from working with so many hundreds of entrepreneurs, that for many, there is no such thing as "down time."
That being "busy," even on vacation, is a badge of honor.
That the American ideal of having-it-all comes with the high price of constantly being "on."
I don't believe in that.
I believe that you absolutely need time off and that, without it, you eventually burn out (and I've met many strung out entrepreneurs that prove this point).
That is not good for business.
So, I just wanted to drop you a quick (loving) note to make sure you're taking some well deserved time off this month.
Make it count.
What do you love to do? Who do you love being with? What do you usually wish you had more time to indulge in?
Please share this with me in the comments below, OK?
Begin doing these wonderful things now.
That to-do list will wait. I promise.
That said, you won't hear from me as much this month as I'm pretty much unplugging and just being.
And, although you don't need my permission to do so, I would like you to do the same.
I'll see you in September at back-to-school time, OK?
Enjoy every moment of it.
Sending you lots of love,
Fabienne
P.S. As we move back into September, I'll be making an announcement about back-to-school, so keep an eye out! Hint: it has to do with ramping up your results in the Fall. But for now, just enjoy, OK? See you then! xo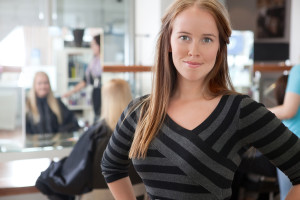 As your business starts to thrive, you will need to learn new skills that are necessary for managing a growing company. At this point, when you are moving into unfamiliar (albeit exciting) territory, you might start to question yourself and wonder if you can really handle this.
Though your confidence might begin to falter, don't worry. It's completely normal and is something that all business owners have experienced at one time or another. After all, owning a business is hard, and it takes guts, perseverance, confidence and the acceptance of the unknown. As a new business owner, you will question yourself a lot. But hang in there – this is common.
Whenever I worry about the future or begin to wonder if I'm prepared to take my business to the next level, I take a step back, take a deep breath and remind myself that not only is this a situation that I've found myself dealing with in the past, but it's one that I will again experience in the future. There have been, and will be, many bumps in the road, so it's important to jump the hurdles calmly and with a positive attitude.
Luckily, as I mentioned before, all new business owners experience similar issues, and so I've provided you with a few key steps to solving any issue that may come your way. Remember, we've all been there! You are not alone.
Ask for support

Whenever I experience a seemingly impossible business (or personal!) problem, I always reach out to people in my life for support. While my general go-to is a spiritual teacher, other helpful listening ears might be a friend, a parent, an academic or professional advisor or a counselor. I often find that simply talking out the problem with another person allows me to see the issue in a new light and I am able to walk away from the conversation with a new understanding of what the problem is and how to fix it.
How to Help Yourself
If talking it out with another person is not a preferable option, I recommend writing down the problem (and all of the negative thoughts associated with it) and looking carefully of each of the issues. Then, I recommend going through what you've written and asking the following questions:
What do I want to accomplish?
What does my ideal outcome look like?
What are my key questions or obstacles around that?
What strategies will help me overcome those obstacles?
This four-step questioning process allows your real answers, concerns and solutions to start flowing and will help you separate legitimate business concerns from personal feelings of self-doubt. If after some self-reflection, you're finding that your concerns are caused by insecurities or self-doubt, just remember that, though frustrating, these thoughts are completely normal. Thus, whenever I'm plagued by my own insecurities and self-sabotaging thoughts, I remind myself that I have—and will—get through whatever is thrown my way. You must always remember to be your own number one fan, even when it is difficult. After all, a successful business owner must value his or her self worth, believe in the power of positivity and not get weighed down by the moments of uncertainty.
Your Client Attraction Assignment
If you start to hear negative inner chatter, follow the four-step process to snap out of your self-doubt. Remind yourself that you can do what you are embarking on. If you still are in need of more encouragement, I suggest turning to books or videos that concentrate on the power of positive thinking. Then, let go of your negative thoughts and step into action. You've got this!
This is just one of the many best practices we dive deep into with the students of The Client Attraction Business School, the premier training school for growth-minded entrepreneurs looking to quickly attract more clients and make more money. If you're interested in finding out more, visit www.ClientAttractionBusinessSchool.com for more details. To speak to an enrollment coach, click here.
My students in the Client Attraction Business School have a term that they use for the interactions they have with me.
They affectionately call it, "The Fabienne Stretcher".
It makes me laugh. What they're referring to is what happens when they come to me with a nice, respectable goal for what they want to accomplish in their business.
For a split second, they feel stretched, slightly beyond their comfort zone, but they also smile…
They smile because, as I've learned, everyone actually likes to feel just a little bit challenged. It makes them realize you believe in them and in their ability.
And because of it, they play a bigger game.
And create uncommon results, year after year.
And, in the end, that's why they stay with us and keep coming back, as is the case with the woman I mention in the video.
An unexpected stick strategy, would you agree?
So my question for you this week is this:
How do you challenge your clients? If you were to challenge your clients to play a bigger game, how would you stretch them a little bit more?
I'd love to read how you use this in your business and how you could do more of this with your own clients. Please leave me a comment, OK?
Thanks so much for reading and watching. I am so happy to have you in my life and in our community.
You've got what it takes. I believe in you.
Love,
Fabienne
p.s. Hey, speaking of stretching you and your results to the next level… Just a friendly reminder that Early Bird tuition for the 3-day Mindset Retreat goes up tomorrow, Friday. Want to spend 3 days with me to permanently upgrade your mindset (and results and income and how big you play)? The Mindset Retreat is the place you do it and the time is October. Here's where you sign up for HALF-OFF tuition, but only until tomorrow. Enjoy!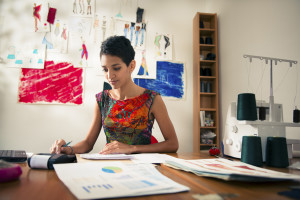 When you're working to make your business scalable and leveraging what you already have going on, there are four things you need to consider before you formulate a group program.
1. Get very clear about what you want
Think about what you are trying to accomplish. Get really clear about your vision and the big picture you are aiming for. This is a great time to brainstorm and be creative to see what comes out of your ideas. It's also a great clarity exercise. You need to be clear before starting any execution.
2. Investigate systems and experts who can help
The idea of leveraging your business is to work with a lot more people. This is not something you can do well on your own. You need a team in place to help you execute and keep track of all the elements and client service. There may be alliances that can help fill in the gaps or people who specialize in a part of your plans who you can rely on. This is about "due diligence" preparation so everything lines up smoothly when you are ready to roll out the program.
3. Set criteria for success
By establishing criteria for success, you can determine if the program met your expectations once completed. Think about how much time you want to invest and the money you want to generate. Naturally, you want to feel passionate about the program, have it turn a profit and you want to feel good about your relationship with the team. You don't want to find out after everything is done that it took too much time or didn't deliver the anticipated income. Find out how you can address this early on and plan ahead to ensure success.
4. Prepare a timetable
When undertaking a big project, decide on your delivery date. That makes it easy to work backwards on the calendar to plot each step along the way that needs to be completed. Then, you'll know exactly when you need to start if you plan to be ready by a certain date. Share this timetable with everyone on the team and discuss any concerns. To achieve your goal and complete the project on time, everyone involved needs to agree to the timing.
Your Client Attraction Assignment
While working with a team, one thing that can be very helpful is to have regular status meetings where each member reports on progress made and discusses problems or roadblocks that are encountered. You'll stay informed about each piece and where you might need to jump in or get extra assistance. Teams that communicate well tend to work better together and achieve their goals in a more satisfying and timely manner.
This is just one of the many best practices we dive deep into with the students of The Client Attraction Business School, the premier training school for growth-minded entrepreneurs looking to quickly attract more clients and make more money. If you're interested in finding out more, visit www.ClientAttractionBusinessSchool.com for more details. To speak to an enrollment coach, click here.
When I first began my business, I just focused on staying afloat and (barely) making my bills.
For me, that first period of going solo was all about sheer survival!
I needed to put my nose to the grindstone and just focus on that particular day, and then the next, and then the next.
If that's what you're doing, brilliant!
Keep going…
But…
Don't stay there forever, like the woman whose story I talk about in this week's video:
Sadly, she kept focused on the day-to-day, every day for her entire career.
This mistake, as you'll see, was very costly for her down the line.
Hey, I get it. You might still be in the first few years of business, maybe you only have one employee, maybe you have none…
…but it's never too soon to start thinking about your exit strategy.
Yes, even NOW.
You know, if you're strategic and you plan now, perhaps you could retire with millions. 😉
And the best thing is that being strategic about this now can actually help you grow your business now, so it's a win-win.
If you don't have a plan now for how you'll exit your business down the line, and start to put some measures in place even now, you might just lose it all one day.
This new kind of thinking requires a shift in mindset.
Watch my new 4-minute video to learn why it's important to start thinking now about your business in a really long-term way.
And so, this week, I want to make sure to ask you this:
What's your long term exit strategy for your business? If you don't have one yet, would it be beneficial for you to start thinking about that now? Why?
Let me know your thoughts in the comments. I want to read about how this gets you thinking and support you in making those shifts now, OK?
Until next time!
Sending you big hugs,
Fabienne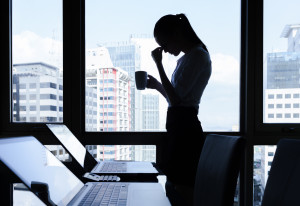 Have you ever had a client stop working with you before you completed the project or were finished with your goals? This is not an easy thing to handle and sometimes business owners take this hard. Your ego gets bruised from rejection of this kind.
Well, you're human so it's not surprising that you felt the sting. Sometimes clients do not want to finish your program and ultimately it is their decision to make. However, how you handle this is essential to building a business with a good reputation and staying in good standing. Below are four suggestions to help you work through the abrupt end of a work relationship.
1. Take the high road
Above all else, you must handle this ending in a positive, professional manner. Be polite, maintain an even keel and stay calm. You want to part ways with good feelings as much as possible to end on a good note. How you handle the exit leaves a long-term mark, so take the high road whenever you can. Send your client love and wish them the best in the future.
2. This too shall pass
Positive self-talk can help you move past this rejection quickly. It might feel personal, but often your client's decision is all theirs and has little to do with you. Some people aren't ready for success or to do the work needed to get the results they want. This resistance can put a strain on your working relationship and manifest as missed appointments and unfinished homework, among a myriad of other things.
3. Review feedback honestly
If you did receive specific feedback, take time to think about it carefully and evaluate if there is any truth in it. Put yourself in the client's shoes to see if there is room for improvement. You might actually discover something that changes your process, product or service for the better.
4. Therapeutic exercise
Derek and I have both done this exercise. Go into your email, click on compose and type "Working together" into the subject line. Then, draft an email about what you wish you could say to them. Talk about how you felt, what you liked, what you didn't like and what hurt. There's no need for blaming or accusations, but present your case.
Do NOT send the email – it's just for you. This works like a catharsis to get it off your chest and help you let it go. Save it to your drafts or delete it, but make sure you do not hit send. You could also do this in a word document. This is a great way to move on and express yourself without any repercussions. You'll feel better right away, or the very next day.
Your Client Attraction Assignment
When a client leaves unexpectedly, that might be a good time to review your process. See if you can come up with a step that can be inserted before leaving. Perhaps you add something to your policies about ending the relationship so you address this before it happens. That extra step might give you the chance to turn things around.
This is just one of the many best practices we dive deep into with the students of The Client Attraction Business School, the premier training school for growth-minded entrepreneurs looking to quickly attract more clients and make more money. If you're interested in finding out more, visit www.ClientAttractionBusinessSchool.com for more details. To speak to an enrollment coach, click here.