Hi there!
Sending you big hugs and wishes for a very Happy Thanksgiving.
Derek and I are hosting lots of friends and family (22 people around our table today!) and I just wanted to let you know how grateful we are for you. It's been a wonderful year of momentum and firsts at The Client Attraction Business School™, and we are even clearer than ever before that our favorite place to be is hanging out and championing entrepreneurs who change the world every day. That's you, thank you for being part of our lives.
We believe in you and your ability to play a much bigger game in your business. Just wanted to remind you that we love you and we're here for you, always. ☺
When you can take a brief moment to yourself today or this weekend, please watch my special "Thanksgiving" themed video above. I have a special Client Attraction Challenge for you over this holiday. It will give you even more confidence as you finish off this year and head into the New Year (i.e. it'll help you attract more clients and grow your business even further).
Happy Thanksgiving!
Love,
Fabienne (and Derek, and the entire Client Attraction Team)
p.s. As you probably know by now, The Client Attraction System® is going away soon. Just a friendly reminder to get it before we take it down, OK? After that, it will only be available to CABS students and nowhere else… You can read all the pretty cool results from some of our thousands of students here. Enjoy and gobble gobble!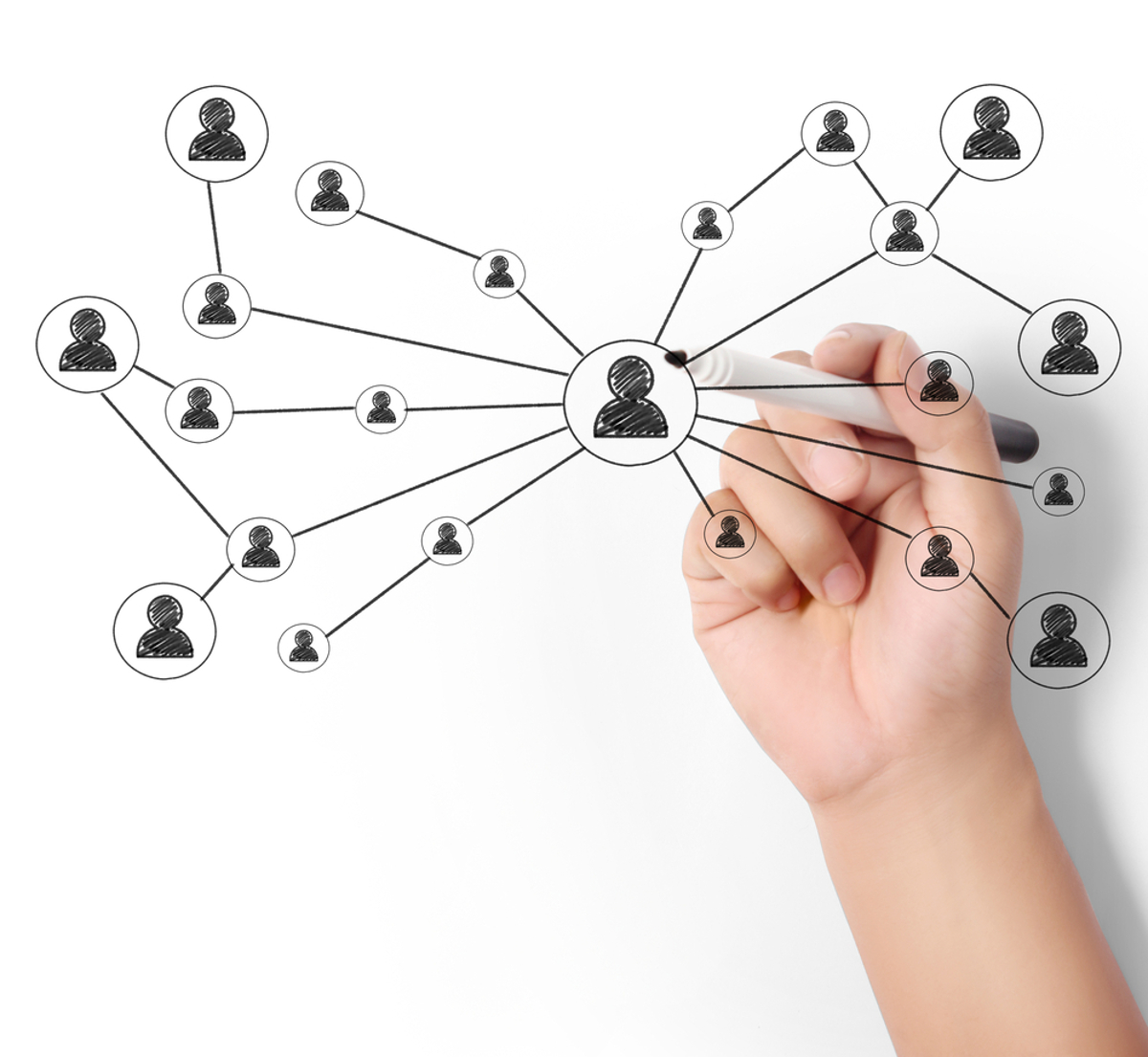 When you are building your business, it can be difficult to know exactly what to focus on. There are so many ways to foster growth and sometimes you feel overwhelmed by the choices. I often talk with students about the "Bright Shiny Object Syndrome," which means being distracted by every new idea or fun opportunity.
Even if you set specific goals for yourself, the pull to do the "new thing" and follow that shiny object can be powerful. For example, one of my students, Sam, set up all her objectives for the year and started to execute them. Then, she got this intuitive feeling she should take time off from her regular marketing activities to host a telesummit to attract clients.
Sam was aware she was getting off-track and wondered if the telesummit was a good idea or a bright shiny object. She asked me what I thought would be the most productive use of her time.
You know how I'm all about being transparent, so I had to admit that I've never produced a telesummit myself. What I have seen with students who took on this type of program is that it requires a tremendous amount of time and organization to put it together. There could be better ways for Sam to invest her time to attract clients and get the results she wanted.
I don't want to take the wind out of anyone's sails who is thinking about doing a telesummit; plenty of business owners run these events and benefit from them. Instead, ask yourself these questions to figure out if you're off base: "Is this the best time to conduct a telesummit? Could something else promote more business for me?"
Let's examine this idea further. Say it takes 50 – 100 hours to produce from start to finish, including finding partners, lining up technology, promoting the program and fulfilling client requests. Now, if you took that big chunk of time and applied it to complete three other big marketing tasks, would you get bigger results?
Of course I can't really answer that for anyone. Only you can decide the best options for growing your business. But, I recommend you try this type of analysis. Nothing is guaranteed, yet my bet is if you invested time in speaking, networking, sending out warm letters and calling people on your list of low hanging fruit (prospects), you could end up with far better results.
For Sam, the telesummit might be a bright shiny object. If you've been contemplating producing one of these events yourself, ask yourself the questions to see if it's right for you or there are better ways to attract clients and drum up new business.
Your Client Attraction Assignment
Are you a victim of "Bright Shiny Object Syndrome," chasing one new idea after another? If this applies to you, take time to sit down and think about other marketing opportunities that can deliver stronger results with potentially less effort.
This is just one of the many best practices we dive deep into with the students of The Client Attraction Business School, the premier training school for growth-minded entrepreneurs looking to quickly attract more clients and make more money. If you're interested in finding out more, visit www.ClientAttractionBusinessSchool.com for more details. To speak to an enrollment coach, click here.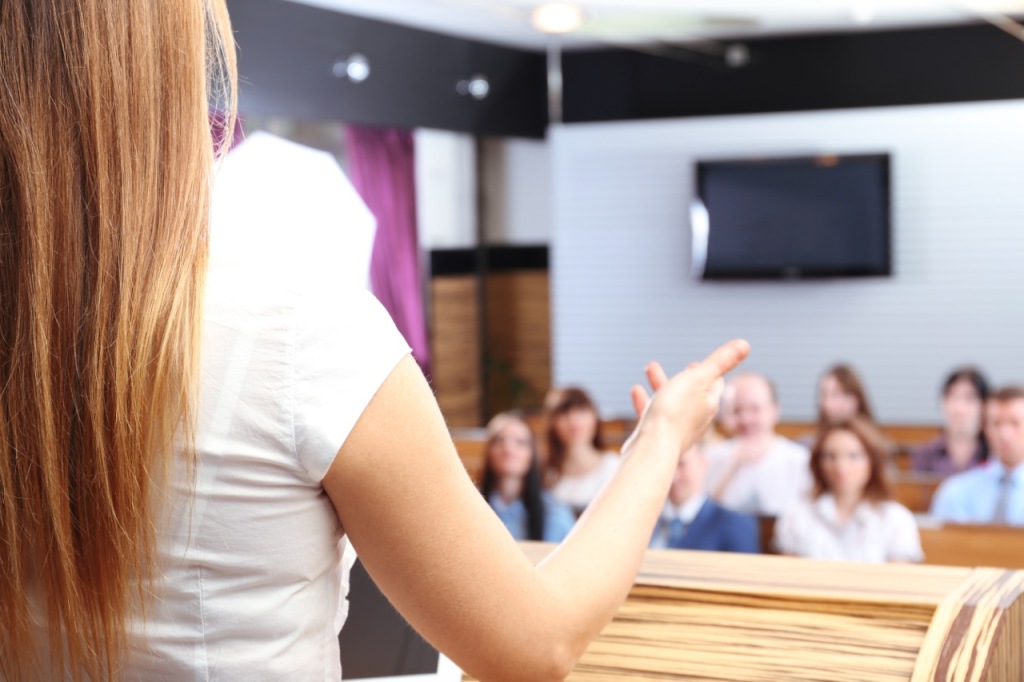 When you are starting a new business or working to grow your business, speaking can be an incredible marketing tool to get new clients. I want to share with you everything you need to know about speaking. Follow this guide on where to speak, what to talk about and how to get results.
Where to Speak
There are many different types of free speaking opportunities. Here are five ideas to get you started:
Rotary Clubs – Nearly every town has a group that meets weekly for lunch that needs a 10-minute speaker. This is one of the easiest speaking gigs to get and it offers great practice and networking.
Business Networking International (BNI) – As a member, you'll be given the chance to speak to the group about what you do and how they can help you find clients.
Additional Networking Groups – Women's networking groups are popular all over the country and most meeting formats include a speaker.
Trade Associations – Search the web for trade associations that are related to the service or products you offer. Often, monthly meetings feature a speaker and this can be an opportunity.
Your Own Event – You can run your own local event by posting flyers and letting your mailing list know. Think about local referral sources that can also help you fill seats.
What to Talk About
Now that you know where to speak, it's time to figure out what to say. You want to provide people with high-value content on your topic, explaining what they need to know and why that's important. But, you'll only share a little of the "how to." Mention there's more information and deeper learning in a program or product coming up soon. Also, be sure to talk about client success stories so listeners know your material gets results.
How to Get Results
I recommend two main elements for closing your presentation to get clients:
Testimonials and Program or Service Descriptions. Place one sheet with client success stories and another with your program details on each person's seat before they arrive. This helps attendees understand what you do and warm up to working with you.
Closing Script. Toward the end of your presentation, say something like, "I hope you've gotten great information today and you plan to apply what you've learned. You you've underlined parts and taken notes, but don't put the book back on the shelf. That won't help you get results.
Explain that if they like what they heard and want to apply this knowledge, they should give you a call. Say, "Let's chat so I can understand your situation and see if I can help. Maybe one of my programs makes sense for you, or you could work with me privately. I'm very approachable so feel free to come up to me after this talk or take my business card and give me a call in the morning. I can help in whatever way feels right."
People appreciate this approach and don't feel it's a hard-core sales approach. Following these steps will absolutely help you get results and get clients.
Your Client Attraction Assignment
If you haven't done it yet, it's time to write your signature speech. Having one talk to deliver wherever you go simplifies your life and allows you to perfect the speech time and time again.
This is just one of the many best practices we dive deep into with the students of The Client Attraction Business School, the premier training school for growth-minded entrepreneurs looking to quickly attract more clients and make more money. If you're interested in finding out more, visit www.ClientAttractionBusinessSchool.com for more details. To speak to an enrollment coach, click here.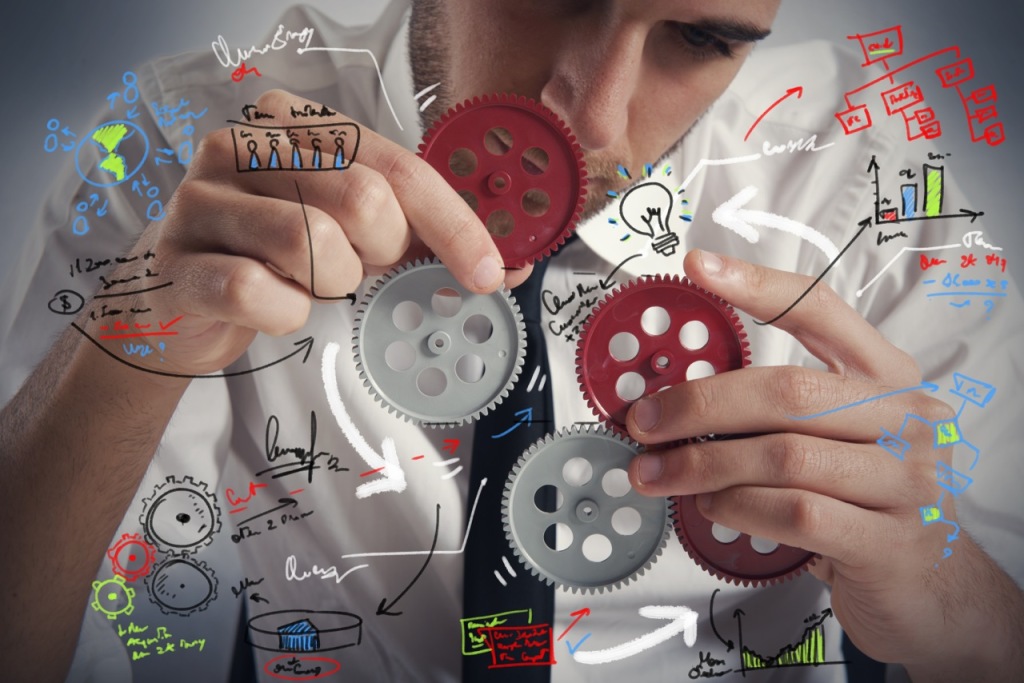 As your business starts to take off, handling every phone call or email inquiry yourself will no longer be possible. At some point you will become too busy to effectively field every question or speak to every new prospect.
Some business owners feel overwhelmed during this exciting period of growth. They're worried that customers and opportunities might fall through the cracks. Some students have even told me they wished the calls would stop because they just can't answer one more question! Don't let this happen to you.
A lack of systems around business growth can cause you to send mixed messages to the Universe. To visualize the impact this might have, put both your hands out in front of you, one with the palm out like you're saying "stop" and the other waving business in. Doing these two motions is like saying, "Come in" and "Don't come in" at the same time!
Set Up Systems to Manage Inquiries
Start by hiring someone to manage all initial inquiries for you from social media, email, voicemail or live calls. You'll need to develop a step-by-step plan that addresses each type of inquiry and the process to handle it. Then assign these tasks to your team or virtual assistant, not yourself.
For example, at The Client Attraction Business School, one person handles all the requests for my free CD and fulfills them. Someone else responds to all inquiries about working with me and assists new prospects in filling out the application. The same thing goes for voice mail inquiries; another staff member takes care of those.
Setting up these systems ensures every inbound piece of communication will be dealt with properly and systematically. This automates the process so everyone knows what to do and when to do it. You need support to carry this out and methods to make sure nothing goes unattended.
Invest in Your Success
It is essential to set up systems before business growth so you can be prepared to handle the potential flood of communication. Planning ahead is completely worthwhile because you are investing in the success of your company, with long-term results in mind.
One of my students struggled with this because of her clients' expectation. Everyone contacting wanted to speak directly to her. To remedy this and shift expectations, she put photos of her team on many of the contact pages and removed the photos of herself. This way, people weren't so disappointed when they initially connected with a team member.
Your Client Attraction Assignment
Do you have a system set up to handle a surge of new customers? If not, start planning now. Talk to your team to create systems. If you don't have staff, this is the time to get started with a virtual assistant.
This is just one of the many best practices we dive deep into with the students of The Client Attraction Business School, the premier training school for growth-minded entrepreneurs looking to quickly attract more clients and make more money. If you're interested in finding out more, visit www.ClientAttractionBusinessSchool.com for more details.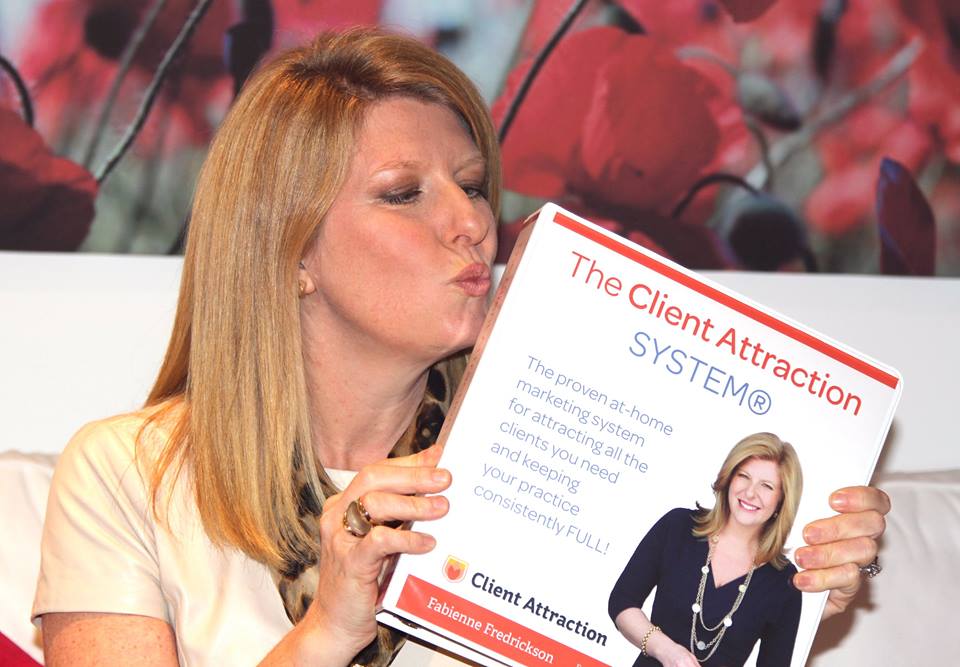 (ahem, this is a rather long note, but stay with me 'til the end because I got a little emotional writing this and mostly because it will likely change the course of your business, OK?)
I'd like to tell you a story I've never actually told any of my students. In fact, it's something I never told my friends and family, or even Derek until recently.
But it's one of the most embarrassing things that happened to me in the early stage of my business when I just didn't know how to get enough clients, and it's another one of those defining moments that changed the course of my life.
It was back when I was just dating Derek, before we were married, and I'd been invited to his friend Toni Ann's bridal shower in Burlington, Vermont. We were all going out to lunch at an Asian restaurant on Church Street to celebrate her upcoming wedding to Derek's best friend. The food was delicious, the conversation was lively and we all had a really great time.
Then came the check.
Like we all did, I reached into my handbag, grabbed my wallet, and plunked down my credit card among all the other credit cards to pay my share. Moments later, the waiter came back and asked whose card (mine) was and told me it had been declined for insufficient funds.
My face turned red and my mind raced. It was the only card I thought had any money on it. It was painfully obvious to my friends and even to those who didn't know me that I didn't have the $50 to pay for my own meal. I was humiliated, especially because I didn't want to ruin her big day. Quietly, my friend Toni Ann, the bride, graciously took me aside and lent me $50 in cash so I could pay for my dinner at her own bridal shower.
A year later, I had a full practice of ideal, high paying clients.
Huh? A full practice in a year? What happened? Is it really possible to get lots of clients that quickly and go from broke to full practice in less than 12 months? Yes. Here's how I did it…
Number one: I made a commitment to turn things around. Then: I created a Client Attraction system for getting clients that was foolproof and I started using it daily, in earnest and with no excuses. I made it my business to focus all my efforts on my business by fastidiously working through my own Client Attraction System. And I filled my practice to full capacity and made enough money to pay off my debts.
Fast forward to today, 15 years later. This same system, improved and added to over many years of best practices, has become known worldwide as The Client Attraction System® and has helped tens of thousands of entrepreneurs to get more clients, at all levels of business. It rocks, because it creates predictable results. You use it, you get clients. That's it.
What's this Client Attraction System® anyway?
It's the exact step-by-step process by which I personally went from "embarrassing" to "full practice" in less than a year. It took me blood, sweat and tears to put this reliable system together (for myself at first) and to include only the stuff that works and nothing that doesn't, so anyone could predictably get as many clients as they wanted, whenever they wanted.
It's authentic, not slick; it's real world stuff, not theory. It has examples to model, scripts to use, checklists and the actual letters I wrote to get clients. It was my journey and now, it's since become the journey that tens of thousands of people have used to get clients, make more money and keep coming back to work with me year after year after year.
This Client Attraction System® will show you exactly how to create the low-cost to no-cost marketing materials you need to always have a consistent stream of ideal, high-paying clients and a waiting list of prospects. It will show you exactly how to systematically and authentically close the sale virtually every time. You will never worry about how to get ideal clients again because when you do what's included in these pages, you'll earn more each month than you have trying to earn on your own. And finally, you'll get to experience the peace of mind that comes from knowing you have financial security. Like I did.
My loving advice? Don't reinvent the wheel. Use this system. It pays for itself within days as soon as you do what's in there. And you can start today, in minutes.
What's the alternative?
Do I have permission to give you a little tough love? 🙂
If you want to go from "wherever you are now" to "more clients" or even "full practice," here's what you do:
1) Commit to yourself right now; 2) Invest the one-time $397 tuition (or $497 if, like me, you like having a hard copy to put on your desk, and yes, you can even do installments for either option, no problem); And, 3) make it a priority now and for the next 6 months to follow each step. Do this now.
Why now? Because all good things must come to an end, and that includes this Client Attraction System®. I've evolved so much over the years, and so have my content and my offerings. And I've made a commitment to put my entire focus on The Client Attraction Business School™ going forward. That means that The Client Attraction System® is coming down for good so it's not a distraction to the other stuff I'm doing in the world.
Consider this our Final Blowout…
The next few weeks are your last chance to get your hands on The Client Attraction System® like you can get it now. After that, it's gone forever until you join us in the Business School, with all the other support structures you need, which of course is awesome. 😉
Here's how I'll help you make the right decision, though. I've included something I've never included before with the CAS:
One of the valuable bonuses that you get by investing in CAS today before it goes away is a complimentary call with one of my caring coaches.
I get that sometimes it's easier to implement things when you have help, when you can speak to someone who can be strategic with you about mapping out your next few steps and see what's getting in the way. As soon as you invest in CAS, you will have the opportunity to schedule a coaching call with one of our caring Enrollment Coaches to map out your goals and what's currently getting in the way of you reaching these goals.
Our coaches are experts on next steps and goal setting, and they can help you find the kind of support you might be looking for to accelerate your own business growth. And over time, when you've gotten results from CAS, you can talk to them about joining the Business School, if it feels right.
A relationship with a caring coach makes you feel like you're not alone, like you're being held accountable. Like you can do it.
For now, I've learned that drastic situations call for drastic measures and that if you want a change, you've simply got to take personal responsibility for your outcomes and do the thing you haven't previously done.
Your situation might not be like mine was back then. In fact, you may be making good money in your business, have lots of clients and things are good, but you'd like to have systems in place for getting those clients consistently so you're not working so hard at the marketing part. Good! That's awesome. Either way, you need a Client Attraction System if you're gonna be in business. Everyone does. It's insanity not to have one and it's not sustainable to have to reinvent the wheel each time you need new clients.
Here's the deal… you don't have to feel alone in this process. I can help you the way I've helped thousands of people to get clients. Read their inspiring results here.
Listen, The Client Attraction System® works every time, but just know that it's also going away in a few weeks…
Let me say this again. The Client Attraction System® is no longer going to be available. Like, ever. I'm taking it down because it conflicts with other things we're doing.
So, this is the time to look in the mirror and say out loud:
"Today's the day I'm taking my business seriously. Today's the day I'm no longer going to treat my business like a hobby. Today is the day I commit to MYSELF, to my success, to be an example for my children, to make my partner proud, to make myself available to all those people who need what I have to offer but don't know I exist yet. Today is the day I commit to myself and my potential."
Today's the day I invest in my own future by fully committing to The Client Attraction System®.
Draw on my strength through the pages of this program. Let's fill your practice together. You can do this! I will show you how.
I believe in you. Then let's soar together. Ok?
I love you,
Fabienne
p.s. Just know that it's all guaranteed. I wouldn't have it any other way. You can read all about the guarantee here. Just go for it, ok?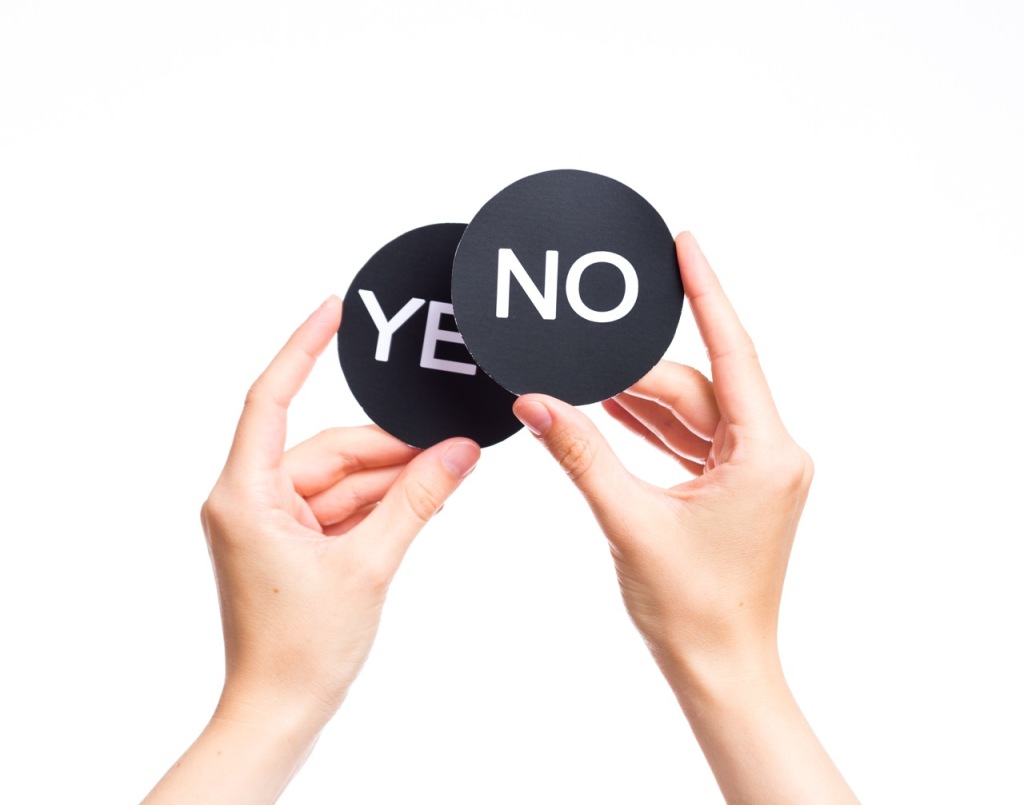 Whether it's a joint venture partnership or a potential client, you may not always feel connected and inclined to do business with someone. If you have a feeling in your gut that you should stay away, follow your instincts. It's not easy to turn someone away, but here's how you can handle this situation gracefully.
One of my students met with a new BNI member from her networking group to discuss working together. While their businesses fit well strategically, she became quickly uncomfortable talking to this man due to his arrogance. She didn't like how he talked about his clients and didn't think their values were aligned.
She didn't feel comfortable saying "no" to anyone, let alone this man who was pushy and abrasive. She had a long-time fear of confrontation that was getting in her way. She was also nervous since he was in the same networking group and she didn't want to make waves or stir the pot.
I let my student know she doesn't have to work with everyone and should choose her partners carefully. When responding to someone you don't want to work with, saying less is best. I suggested she simply say, "I respect and appreciate your offer, but this doesn't feel exactly right for me." There's no need to explain in more detail or point out your differences.
If it's a potential client that you're nervous about working with, still don't hesitate to say no. The money may be nice for your business, but having this person in your life won't be worth it for your stress level. Tell them, "I have a feeling that I am not the right fit for you, and I wouldn't want to do you the disservice of telling you otherwise." Perhaps you know someone else in your network you can refer the prospect to who may be a better fit.
What's really important here is to take time to heal any fear of saying "no." Working through this apprehension will serve you in the long run because as a business owner, you must have clear boundaries and be able to set limits.
Your Client Attraction Assignment
Is there someone you've been avoiding for fear of having to say "no" to them? Work on setting your boundaries in your business. Let them go by saying "no" simply and gracefully, and feel the weight lift off your shoulders.
This is just one of the many best practices we dive deep into with the students of The Client Attraction Business School, the premier training school for growth-minded entrepreneurs looking to quickly attract more clients and make more money. If you're interested in finding out more, visit www.ClientAttractionBusinessSchool.com for more details. To speak to an enrollment coach, click here.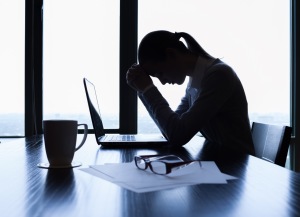 Failure: it happens to everyone, including me. When you plan a project, new program or a big promotion for your business, sometimes things don't work out as you expected. That's not what matters most. What matters is how you think about it, work through the flop and learn from failure.
Let me share the two methods I use to review a business disappointment so I can get everything straight in my mind and move forward in strength.
1) Measure Backwards. Most people anticipate a certain level of success from a launch or promotion. This may sound crazy, but here is the best way to look at your results. Don't compare your outcome with your ideal. When you do that, the ideal can seem unattainable because it never stays the same. For example, if you move into a million dollar home, you immediately start to notice the more expensive houses in your area and that diminishes your original ideal. Your ideal will change and never be enough, which is simply part of human nature.
A better way to look at results is to "measure backwards." Look back over the past year or longer and compare results to previous launches or projects to see how you fared. In retrospect you can see how you could have been tickled pink to have the outcome you just manifested. Using the "measure backwards" method helps keep everything realistic and in perspective, and it allows you to feel good with your results.
2) Groundhog Day. Have you ever seen the movie Groundhog Day? In that film, Bill Murray's character relives February 2nd multiple times, learning as he goes what will work to win over the woman he loves.
I encourage you to do the same with your business. I use this powerful method to improve my understanding of every new launch or project I have.
Take out a piece of paper and make three columns:
1. Left Column – Write what worked well
2. Middle column – Write what didn't work
3. Right Column – Write what you would do differently next time (knowing what you know now)
This process helps clarify what lessons you learned and how to apply them to your next project to get better results. Admit to yourself that a price point wasn't right, you didn't market the program enough or you needed more testimonials on your sales page. Whatever you learn, use that knowledge as you move forward so you can improve and grow.
Your Client Attraction Assignment
Whether you just had a disappointment or are doing very well, you can learn and improve business results by evaluating your programs with these two methods. I recommend that you take time as this year comes to a close to review your programs with this practice. Learning from your past achievements or failures will set you up for a successful 2015.
This is just one of the many best practices we dive deep into with the students of The Client Attraction Business School, the premier training school for growth-minded entrepreneurs looking to quickly attract more clients and make more money. If you're interested in finding out more, visit www.ClientAttractionBusinessSchool.com for more details. To speak to an enrollment coach, click here.
Occasionally students come to me upset because everything seems to be breaking down in their business. This may surprise you, but I usually take a moment to congratulate them. No, I'm not heartless. Even though this seems counterintuitive, I have found a big breakdown of systems often precedes a big breakthrough in client attraction.
I've had experience with this myself. I was in the middle of a big launch when everything started to fall apart and I faced a huge disaster. I called my mentor at the time, crying, and she said to me, "Congratulations." I responded that this was not a time to be funny because everything was going wrong and I had lost thousands of dollars and opportunities in one night. My mentor explained that this was the big breakdown before the big breakthrough.
What I've learned over the years of continually playing a bigger game is that when you take steps to break into the next level of success, the ego often fights back. This shows up differently for every person.
You say you want to go to the next level, but your ego, belief system or fear can hold you back. Sometimes it shows up as a health or a money issue. Clients might back out, a friend might upset you or technology goes haywire (which is the one that happened to me). For some reason, part of you wants to play big and another part of you prefers the status quo. Like oil and water, these things do not mix. However, the situation is perfectly normal and you are not alone in this experience.
1. Focus on what is going well. When you relax and think about it, maybe the situation is only 2% going wrong and 98% of business is great. Just breathe, focus on the positive and feel grateful for what is working. Gratitude is essential for client attraction.
2. Don't be fooled by the breakdown. You might be fooled by the breakdown and think you shouldn't be doing what you are doing. More often, it's actually quite the opposite. You are most likely doing exactly what you should be even though part of you is fighting like crazy to avoid next level.
3. Be persistent and stay the course. If you are facing a disaster, get clear that what you want is likely on its way to you soon. This positive spin helps you shift your mindset and keeps you open to upcoming opportunities. Stay the course and keep going. Don't shut down – take a brief break if you need it, then forge ahead after what you want.
Your Client Attraction Assignment
If you've just encountered a rough patch, another empowering solution is to work with a mentor. This might be the ideal time to check out The Client Attraction Business School to get the support you need so you can stay the course, play big and build your success.
This is just one of the many best practices we dive deep into with the students of The Client Attraction Business School, the premier training school for growth-minded entrepreneurs looking to quickly attract more clients and make more money. If you're interested in finding out more, visit www.ClientAttractionBusinessSchool.com for more details. To speak to an enrollment coach, click here.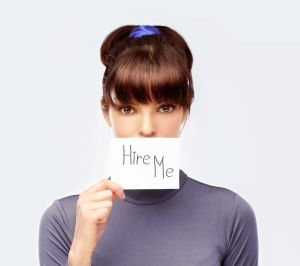 When you're building your business, the fastest way to grow is to focus your energy on tasks that attract clients and bring in money. I recommend hiring a virtual assistant (VA) to move things along more quickly and help you with some of the day-to-day busywork.
Many of my students aren't sure about adding this expense too early. Yet, there are so many tasks you do that can be delegated. This frees up your time to concentrate on money-making activities.
Some of my students complain about finding qualified help, and I know hiring staff can be tricky. If you are having a difficult time connecting with the right VA, a number of possibilities could be causing you problems. This may not be easy to accept, but the problem might start with something you are doing wrong. Are you…
• Clearly communicating your needs?
• Describing the position accurately?
• Fishing in the right pond for help?
• Interviewing properly?
• Willing to pay enough?
You've got to be crystal clear about what you need and how you communicate these needs. When you aren't clear, it's like hiring a chef to make you dinner and saying, "I'll have whatever you make and I'll love it." Then the chef brings out stuffed peppers with cashews and you say, "I don't like peppers and I'm allergic to cashews." No one wins in this scenario!
How can you improve your ability to find the right VA? Try these seven strategies to hire the help you need:
1. Make a list of everything you do in a week and figure out what you can easily delegate.
2. Prioritize the task list in case you can't afford to get help with everything right away.
3. Write down the skills a VA will need to accomplish these tasks (things like knowledge of WordPress, Excel, PowerPoint, etc.).
4. Decide how many hours per week you need.
5. Determine what you can afford per hour and in total per week or month.
6. Ask colleagues who they use or if they know anyone. A referral can make a huge difference in finding a good match.
7. Don't wait until you're in desperate need.
Strategy #7 is essential. When you're in a time crunch, trying to find help can be extremely problematic. It takes time to get into a "groove" with a new VA. You need to get to know each other to discover how to communicate well and work together. When you are in crisis, there's no time to take chances and find out you or your VA misunderstood.
Your Client Attraction Assignment
If you're looking for help but are not ready to hire a VA, you do have other options. Check out elance.com and fiverr.com. These sites provide access to people who offer a variety of services without needing to hire anyone long-term. Don't forget to connect with other CABS students as well to discover who they work with and recommend. Once someone you trust handles repetitive tasks, you'll be able to concentrate on projects that attract clients and grow your business.
This is just one of the many best practices we dive deep into with the students of The Client Attraction Business School, the premier training school for growth-minded entrepreneurs looking to quickly attract more clients and make more money. If you're interested in finding out more, visit www.ClientAttractionBusinessSchool.com for more details. To speak to an enrollment coach, click here.