Had a great time on vacation last week! Derek and I made a commitment to ourselves to get away for some "solo time" every 90 days or so. Our strategy is to go away for 3 or 4 days during the workweek while the kids are in their school routines and well taken care of. That way, he and I can have some "alone time" in a beautiful location, rejuvenate, reconnect and just enjoy being together (with three little kids climbing all over us most every day, I think it's important to not lose focus on our relationship, you know?)
We stayed in a stunning suite at the beautiful Mandorin Oriental at Elbow Beach, an intimate luxury resort on acres of landscaped gardens, with a mile-long private pink sand beach with turquoise blue water. Gorgeous. It was truly magical, and somehow, it felt like we were there for a lot longer than 4 days!
I'd recommend taking some time away for yourself too. (We all need it.)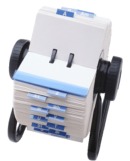 Ever heard the saying, "It's not what you know, it's WHO you know…"? What if you could learn the secrets to building those key relationships and a network of connected individuals that can help you reach your goals? Whether you realize it or not, success in business is all about your relationships… and your ability to NETWORK is what determines your success in getting clients and making a lot more than you're making now. On this special topic call, you'll discover a step by step system to building a million-dollar Rolodex of relationships that really count.If you've been looking to build your referral base and client base dramactically, do whatever you need to do to be on this high-content call.
"Quote: Invest three percent of your in.come in yourself (self–development) in order to guarantee your future."– Brian Tracy
Sometimes, the signs that it's time to invest in taking your business to go to the next BIG level show up without notice. Take this past summer, for example. The second call of my Preview Teleseminar Series for my workshop was scheduled and I was set to interview two inspiring and motivating solopreneurs on how they use the Client Attraction systems daily to make well into the 6–figures. We had close to a thousand entrepreneurs registered for the call and I was excited to host it. (more…)
Hope you're doing great this week. I had a great weekend outdoors, by the beach, and soon I'm heading off to Bermuda for a getaway with Derek. (We've never been to Bermuda, so if you have any favorite restaurants or places to visit, shoot me a quick email.) Before we head out for the week, I just wanted to make sure you saw the new video I created for you about mindset.
You may be wondering what mindset has to do with Client Attraction and marketing. Well, I've noticed over the years that your MINDSET affects every single aspect of our lives, our income, and how successful our business becomes. And whereby I used to think mindset was about 10% of the cause of success or failure, now I'm clear that it's about 90% of it. And in examining how I used to stop myself from succeeding over the years and dramatically shifting my mindset, I'm now able to virtually double my re-venues every year, and my clients are doing the same. (The video describes this in more detail.)
So, the best question to ask yourself is, "How am I getting in my own way?" Once you understand it, you can change it immediately and start seeing dramatic results in your income. And to help you pinpoint how you're getting in your own way, I'm hosting my transformative 'Inner Game of Abundance' Mindset Retreat in Miami'. For 3 days, we'll take inventory of your "Inner Game", I'll teach you my own 'inner game of abundance' formula and we'll shift your mindset and your behaviors, so you can immediately create different and better results in your life.
Oh, and the reason I'd like you to watch the video today, is that the pre-registration, half-price, super-low tuition is only available until Sunday May 30th. So, it you're looking to stop working so hard to build your business and start making a whole lot more, then join us now, before we raise the tuition. (Yes, you can absolutely register now, and then make up your mind later. No problem. But get in on this special rate before we take it down.)
Let's face it, most solopreneurs put marketing on the back burner, something they get to only once they've put out all the fires that need to be put out, once they answer each & every e-mail in their inbox, once they've sent every client what they promised to send. Yes, it's really important to do all of these things; however, you've got to realize that if you don't MAKE the time for your Client Attraction (i.e., Marketing), then you're simply not going to attract all the clients you need. Make sense? (more…)
I hope it's not too personal to share this with you…
I came in to the office early this morning with my daughter before dropping her off at the bus stop, and while I was tinkering on my computer, she drew something that made me to realize something really important.
Check out the video I made for you here:
It's about how MINDSET affects every single aspect of our lives, yours, your family's and mine too.
Click here to see more:
https://www.clientattraction.com/mindset
It's been a wonderful week of working with clients. Tracey Feiber and Sharon Broughton came to our offices for another one of Tracey's Diamond Program's in-person session to multiply Tracey's existing business, New Face of Retirement. Each time she's been here (this is her third meeting) we've stretched her to the next big version of her business, which she then implements immediately. Pretty miraculous stuff, actually. This time, we mapped out her new higher-level client profiles, the appropriate consulting program for each type of client, raised her rates, wrote marketing copy, shot video for her new squeeze page, mapped out her marketing plan in detail, identified her prospects list, created a yearlong stay-in-touch sequence to turn them into paying clients, along with timelines and delegation strategies for each. Whew! What a productive day! Oh, and we ABSOLUTELY made time for nice lunches and dinners. So fun. 😉
On an even more personal note… (more…)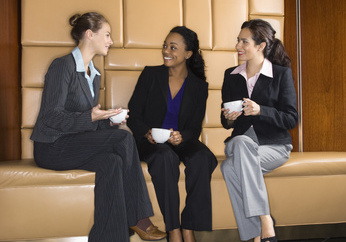 "I don't know what your destiny will be, but one thing I do know: the only ones among you who will be really happy are those who have sought and found how to serve." —Albert Schweitzer
I've mentored a few already-successful solopreneurs recently who walk the line between 'high-achiever' and 'overachiever' and let me tell you, there IS a difference. You've heard me say many times that I work best with high-achieving go getters who know exactly what they want (usually it's more clients, more in-come, with more time off to enjoy it all) and who say to me, "Fabienne, show me how to do it and I'll do exactly what you say." That's the kind of person who sees results. (more…)
What an awe-inspiring few days it's been! Earlier this week, Diamond Level client Rebecca Reynolds came to our offices for her third full day of in-person strategy with us. It gives me chills to think about Rebecca's purpose here in the world, and the millions of people's lives she affects daily and will continue to affect through her business. She is a beautiful force to be reckoned with, one committed to world change, and I'm humbled to be on her "board of advisors". After a year of working very closely together and massively multiplying her business, we actually stretched her vision even BIGGER this week, and she's game. Wow.
Then, just yesterday, Derek and I were honored to begin working closely, also at the Diamond level, with Christine Kane: the mentor to women who are changing the world. We are TOTALLY blown away by how amazing Christine is, and how much value she already brings to her clients. Now, it's our job to multiply this success even further, and we mapped out the exact way she'll be doing that this year. We'll be meeting her in person in our offices every few months, and then speaking with her at length each week to stay on track with her stretched goals and make it happen. (Oh, and dinner last night at one of our favorite restaurants was SO fun – think farm-fresh, artisanal ingredients alongside fantastic wine.)
What I love about our Winners Academy is that it's not just for entrepreneurs ready to jump to 7-figures. There's a level for "where you are now" and we're so excited for the launch of our affordable Gold Mastermind program today. If you're a "Start up Sally", in business less than three years, in the building stage of wanting a lot more clients and making a lot more, you should consider joining us asap. You'll find the Gold Mastermind details here. If you've wanted to work with me closely to get you more clients, but haven't had the resources for my higher-level programs, then join me for monthly curriculum calls, monthly laser coaching calls and 3 live in-person meetings this year. You won't recognize your business a year from now. Download the application and join us today. We start getting YOU new clients today.
I once asked a few people to be part of my Research and Development team to find out what stopped them from getting out there in a BIG way to get clients. I also asked them to tell me the MOST they could see themselves making being self-employed. Honestly, I was saddened by the answers that rolled in, and their answers were right in line with the people I talk to on a daily basis. (more…)