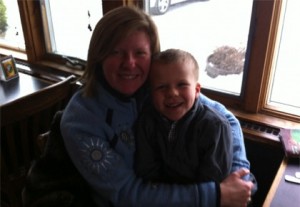 It was a great week of recharging at our ski house in Vermont last week. We started the week with a houseful of friends and family enjoying big dinners, laughter, cooking, playing board games together, and hosting a party for our ski friends, the ski racing coaches and their kids — we had about 40 to 50 people, and it was a blast. I also had time to go to the spa two days in a row, to have some treatments, sit by the pool reading magazines, to enjoy the outdoor hot tub and sit in the relaxation room. With 3 kids, you sometimes have to leave the house to fully relax!
I'm especially happy about my "Special-Mommy-Luc-Day", on Thursday. While our oldest, Claire, was at her big Giant Slalom race with her dad, my son and I headed out for a special day focused only on what he likes to do. We hit the playground at the resort in town, played theater puppets at the local library, had lunch tete-a-tete, and went shopping for toys for him and his brother and sister. The grin on this face the whole day was priceless. (I plan on doing this regularly with each child. It's one of the most gratifying things ever.)
I also wanted to mention that we have only a couple of spots left for our March One-day Client Attraction Coaching Intensives taking place in Stamford, CT (just outside of NYC) and Toronto, Canada. When you join us for this breakthrough business strategy session, you'll get clarity for the first time in how to more successfully position yourself in the marketplace and be seen as the expert and together, we'll enhance your marketing plan, strengthen your marketing message and raise your rates by creating more programs to fit your ideal clients, while giving you the implementation plan to make it all happen quickly. All in all, this is a transformative day for you and your business. This is your chance to coach directly with me at the lowest tuition we offer for private access. For more details and to hear from others who have attended my coaching intensive, go here.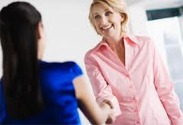 There are a few different types of professional networking events, one of them being the "free-for-all." That's the kind of networking where you're basically thrust into a roomful of people who seemingly know each other and are supposed to introduce yourself. Ouch! That's not always easy, even if you feel like a born networker.
A tactic I use when I'm feeling really overwhelmed by a roomful of people I don't know is that I pretend it's my own party. That's right, as if I'm the one who organized the shin-dig in the first place. (more…)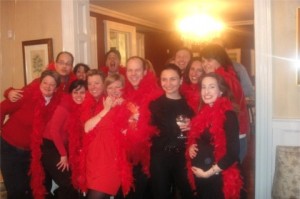 Last week, we hosted the 3rd retreat of the Platinum/Sapphire Mastermind year and WOW, did we witness some amazing breakthroughs and successes in the bragging session! One member increased her revenues by 154% over the previous year, another made $600k, one created and filled an association, another made $750k, one made a million dollars for the first time last year, one wrote and published a coffee table book, and the list of successes and achievements goes on and on! After two days of total immersion in solutions, strategies and BIG thinking for scaling their businesses and multiplying their income, I decided it was time to let loose and really celebrate all their successes! So, we invited everyone to our new home for a Valentine's themed dessert reception catered by the best catering company in town.
Red feather boas, red velvet cupcakes, heart shaped raspberry cookies, chocolate pot-de-creme, cosmopolitans, red wine, laughter and a fiercely competitive (and hysterical) game of Reverse Charades gave us all a chance to just really let go and enjoy. In life, I think it's important to make time to let your hair down, laugh out loud and let yourself PLAY! There's no easier time to do this than when you're surrounded by people who truly "get you." In my mastermind groups we create an environment where you are loved unconditionally, championed and genuinely supported by fellow entrepreneurs who understand you and appreciate you. Family, friends and neighbors are important people in our lives too – but let's face it, no one gets you like a fellow entrepreneur! What a fun night we had! (Check out some of the photos posted on Facebook.)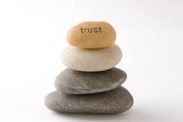 Earlier I shared how I once received an email from a cranky reader who felt I shouldn't always lead off my ezine each week with a story about me. At first I felt misunderstood, and honestly a little hurt.
But then I sat back and started thinking about who my ideal clients are. My ideal clients are high-achieving go-getting female business owners, who are only somewhat successful in their own businesses. They want more clients and want to systematize their marketing. Having this in place helps them make more money, have more freedom and peace of mind (it also helps them eliminate the debt many have accumulated over the years). It's about enjoying oneself more and being able to spend time with family and friends, simply doing what you love. (more…)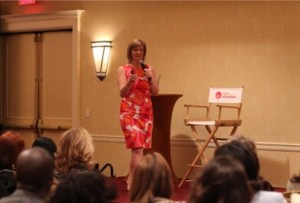 Last week's 'Get More Clients Secrets' intro event in New York was a HUGE success. We had an amazing group of entrepreneurs (115 in all) join me for a full afternoon and evening of important concepts and pragmatic client attraction strategies to help them make more than they've ever made before, consistently. (Derek took out his Flip camera and shot quick videos of me on stage. I posted them on Facebook.)
I taught for over 3 hours on client attractive marketing including attracting ideal clients, creating irresistible marketing messages, closing the sale virtually every time, building systems for your marketing and filling your pipeline consistently so you NEVER worry about having enough clients again. I also did two of my famous "hot seat" marketing makeovers – and together we all got to witness both businesses TRANSFORM with possibilities. I have to say – what makes events like these so incredibly special is all the love and support in the room. It's a very unique 'entrepreneurial energy' coming from a room filled with like-minded people, facing similar goals and challenges and each possessing a similar drive for success with a big vision and purpose for their business – and their life.
At the end of the evening, I told them about my brand new LIVE 'Get More Clients' 2-day marketing workshop taking place April 4-5 here in Stamford, CT (just outside of NYC.) They got so much value from just the 3 hours of what I taught last night on how to get clients consistently (and exactly how to move up quickly to the 5% of entrepreneurs who make more than $100,000 a year) that the 2-day event was a no-brainer. And I'm happy to say that half the room signed up to join me in April! (We're going to change some lives, I know it…)
What about you? Would you like to be part of the migration we're starting, of entrepreneurs moving from the 95% of those not making what they want to be making to the elite 5% who make more than $100K in their own business? If so, then join me LIVE in April. You can get all the details and see dozens of success stories here.

Sometimes, for some reason, the brand new client decides to back out and not go forward with working with you, even BEFORE starting the work.There's nothing more frustrating.
Do you let them just walk away, or do you DO something about it? In my opinion, how to respond is directly related to the reason they're backing out. Once you know, you can respond accordingly. (more…)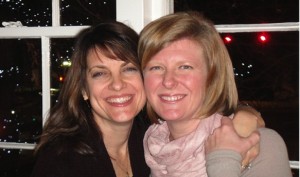 Last week, our private access client Christine Kane came to Stamford for another one of her private full day retreats with Derek and me. In just 9 months of working together at the Diamond Level of the Winners Academy, Christine reached her million-dollar goal this past year. Let me tell you, we were celebrating! In fact, after mapping out her marketing plan for 2011, including her launch schedule and income-forecast for the year, we noticed how simple it will be for her to more than double last year's income, authentically. And she deserves every bit of it…
Ironically, when we were toasting with Champagne at dinner together with Derek and Christine's Director of Operations that night, we all discussed the fact that the best part of reaching your big 7-figure goal is actually NOT related to the dollar-amount. You might be surprised to hear that it's actually pretty anti-climactic. What really mattered to her (and it was the same for me when I reached the same milestone a few years ago) is WHO YOU BECOME as a person in the process of achieving that goal. It's actually a profound personal, even spiritual experience that can never be taken away from you and it's something only someone who's been through it can teach you. Christine is a beautiful person inside and out and another example of my ideal client. I cherish the great friendship and trust we've cultivated over this first year together and I can't wait for more!
Speaking of ideal clients and reaching or exceeding your goals this year… Have you registered for my "spill-the-beans" FREE-training call yet? It's happening this week and I don't want you to miss out on all the high content I'm giving you. Not only will I show you how you can always have a practice full of the yummiest clients, I'll also show you how you keep them and have them happily refer other clients to you again and again. It's all happening on February 9th (this Wednesday) and I want you to be there, so register today before we run out of space.

I've often said that the 3 best ways to attract clients quickly and consistently are:
consistent networking,
a stay-in-touch vehicle such as an ezine, and
a Client Attractive signature talk.
What's a signature talk? It's the one talk you give that you start to be known for, referred for, and the one you'll know like the back of your hand. It's the talk you give over and over again, the one you've mastered and the one crafted to attract all the clients you need.
In my opinion, your title is more important than any other part of your talk. Why? It's the one thing that will help you pull clients in like crazy, because it's the one thing they can see first. You want to make it so compelling they'd cancel their Tuesday evening dinner plans just to see you speak.
Here's how you can make your topic irresistible:
Results: Mine happens to be called "How to attract all the clients you need"
and it's extremely popular, and the most requested talk among all the topics I offer. Are you surprised? You shouldn't be, because that's exactly what my claim is in the marketplace: When you work with me, I will help you attract all the clients you need, quickly, and consistently. Those are the results I promise. So, naturally, that's what I called my signature talk, because it focuses on RESULTS that my ideal clients would do anything and pay (relatively) anything to get.
How to: Aaaah, the ever-popular "How to" creates fantastic results for
service business owners like us. Here's a variation on mine: "How to increase your client base quickly and consistently."
Numbers: Prospects just LOVE numbers in talk titles or articles. It makes
them curious about what the steps or elements will be. A variation of my
signature talk using numbers could be "5 steps to attracting all the clients you
need."
Percentages: We love to see how much something has increased or
decreased. One example of this is "How to quickly increase your client base
by 50%."
Time periods: If you can be bold enough to say your talk's advice can
produce results in a very specific period of time, you'll really get attention.
Here's an example: "How to increase your client base by 50% in just 3
months!" That will make someone curious enough to look further into your
talk.
Double, Triple, Half: Then, if you want to take it a step further and really
get their attention, consider crafting a talk title that includes the words
Double, Triple, or Half. Here are two examples: "How to double your client
base in less than 6 months" or "How to attract all the clients you need, with
half the stress."
Catch my drift? It's easy once you get going.
Your Client Attraction Assignment:
Make a list of the most wanted result that your ideal clients are looking to achieve. Once you narrow it down to one really compelling result, try putting a twist on it with the following:
How to
Numbers
Percentages
Time periods
Double, Triple, Half
You'll find yourself being booked to speak more often and you'll find attendance numbers to be greater. The more ideal prospects you fill a room with, the more clients you'll get. Guaranteed.

If you want even more strategies for getting a full practice quickly, I recommend getting a copy of the Client Attraction Home Study System™. It will show you the most important things to do to set up simple, solid marketing systems, so that you consistently fill your pipeline and continually get new clients. It's all step-by-step, not a big mishmash of things. So, you do step one of the system, and when you're done with that, you move on to step two, and so on. All the tools, scripts, templates, and examples are handed to you on a silver platter. Easy. You can get it at www.theclientattractionsystem.com.
© 2011 Client Attraction LLC. All Rights Reserved.
*************************************************
Want to use this article on your website or your own ezine?
No problem! But here is what you MUST include:
Fabienne Fredrickson, The Client Attraction Mentor, is founder of the Client Attraction System, the proven step-by-step program that shows you exactly how to attract more clients, in record time…guaranteed. To get your F.R.E.E. Audio CD by mail and receive her weekly marketing & success mindset articles on attracting more high-paying clients and dramatically increasing your income, visit www.clientattraction.com.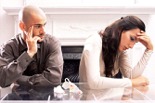 As an entrepreneur, your life is busy! You're trying to balance your clients, the marketing, your relationship AND your family, and it's not always easy. To add to it all, you may be experiencing moments when you feel like your spouse "just doesn't get it" when it comes to your business. You've invested your heart and soul into this business and can see its potential, but you may feel like you're the only one in your house that feels this way. This may be disastrous for your business, and, for your relationship. But I've got good news! On this month's Special Topic call, my guest Dr. Harville Hendrix – bestselling author of Getting the Love You Want – (and a frequent Oprah Winfrey Show guest) and I will show you why a supportive relationship with your partner is critical to the success of your business. We'll discuss how to avoid the "parallel lives trap" and turn frustrations within the relationship into opportunities for growth, personally and in your business. We'll share tips that you can put into action immediately to help encourage a positive dialogue, so you finally feel like you're on the same page. If you aren't always getting the support you need at home, do WHATEVER you can do be on this one-time-only call with Dr. Harville Hendrix!
This call is ONLY for Inner Circle members. Not a member yet? Join now to access this call with Fabienne's FREE 2-month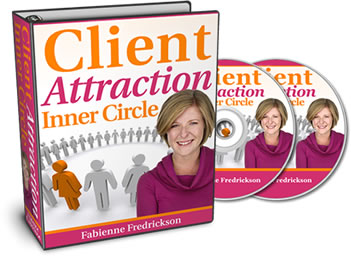 Membership trial (plus a small shipping/handling fee).
When you join, you get access to monthly Q&A calls with Fabienne AND well over 3 years worth of special topic audio, transcripts, forum posts and bonus calls with Fabienne each and every month.