OK, so you've been hearing from me about Mindset recently.
And you may be wondering:
"Why is Fabienne so focused on Mindset when she's got a BUSINESS SCHOOL for entrepreneurs? Shouldn't we just be talking about business strategy and marketing?"
Or
"Why is she so adamant on talking about personal development and the psychology of success for business? Why is that woowoo stuff so important that she feels compelled to do a 3-day event on it for business owners every year?"
Well, to be really frank with you, I consider it a mandatory process for my entrepreneurs who want to see new results quickly…
… simply because it transformed my own income (and thousands of my business owner clients and students over the years).
Yes, I do teach my clients the strategy of marketing and rapid business growth (what to do, how to do it), but in the end, what they tell me makes the biggest breakthroughs in their results is…
… the transformational mindset piece they've been missing.
You see, if you're not yet where you want to be, it's almost always solved with Mindset.
So, if you want new results, I consider this material required material for you too.
That said, here's why I'm writing today:
The 3-day Mindset Retreat™ is coming up next week (I only offer it once a year).
People are flying in from all around the world to be there in person, in Florida, at the beach to experience their own transformation with me.
But perhaps you can't make it this year. For whatever reason, you may not have been able to get away, and maybe you regret it.
It's ok. We've all been there, wanting to do something but not being able to get away.
But I thought, maybe, just maybe, if you COULD experience even just a small portion of the content, you would see how valuable it is, get some great value and perhaps you'd want to come experience it in full next year?
So, that being said, today, I'd like to extend a rare opportunity to join us live (at no cost to you) to experience a small portion of my Mindset Retreat 3-day event, from the comfort of your home or office.
It's going to be transformational for you. And yes, I said at no cost.
I'd really like to share a portion of the event with you, to inspire you, to help you see what's possible for your own business as a result of mindset, and because I know it can help you transform your business (and maybe even your whole life).
Want to see a portion of the Mindset Retreat at no charge? CLICK HERE to register for this live broadcast from stage (FREE)!
All you need is computer and an internet connection. That's it. 🙂
Here's what you can plug into your calendar after you register:
Mindset Retreat™ with Fabienne
"Live Video Broadcast from Florida"
Friday, October 9, 2015
4:00 to 6:00 p.m. EDT
(That's 3:00 to 5:00 p.m. CDT; 2:00 to 4:00 p.m. MDT; 1:00 to 3:00 p.m. PDT) 😉
Once you've plugged that time in to your calendar and made arrangements to be there without distractions, make sure to set an alarm on your mobile phone for Friday, October 9th at 4:00 ET (or whatever time zone fits you best) so you don't forget!
(That's what I always do.)
Like I said, all you'll need to join us live is your computer, an Internet connection and a couple of hours of focused time to get inspired and take notes.
In exchange for that investment of your time, you will discover what it takes to make a big shift in your business and income going forward.
That's it! Excited?? (Me too.)
Again, here's that link to register for your free backstage pass to join us at Mindset.
OK, gotta put finishing touches to my presentation!
I'll see you there and wave to you from stage!
Sending large doses of inspiration (and love) your way,
Fabienne
p.s. Remember to mark this in your calendar: MINDSET RETREAT, FRIDAY, OCTOBER 9, 4:00-6:00 P.M. ET.
p.p.s. One more thing! If things have shifted in your schedule and you DO think you can make it in person in Florida next week to the Mindset Retreat, there are indeed a handful of spaces left. It's not too late to register for the ENTIRE 3-day event. Just click here.
One of the most difficult things about being an entrepreneur is the feeling of isolation, of being alone against the elements.
And although few people ever dare to talk about this, this feeling of isolation can be exaggerated when the people in your life who are supposed to support you, well, don't.
Hey, even though you believe in what you're doing and have faith that your ideas will lead to great things, it's not always easy for those around you to get on board with your ideas of expansion…
… especially when it comes to investing money in growing your business.
Ever experience having a conversation with your partner about investing money in your business and not getting the answer you wanted?
This week's new 7-minute content video (and script) may help you turn things around:
Admittedly, I'm going out on a limb here today, addressing a subject that few would ever touch.
In my many years of working with students in The Client Attraction Business School, I've come across countless business owners who want to invest in their business but experience backlash from their life (or business) partner.
Many times, the entrepreneur feels as though they have to decide between a thriving business and a happy home life…:(
But it doesn't have to be this way.
In today's video, I explain why most partners are initially hesitant about having you invest in your growth and what to say to bring them over to your side, believe in you and support your decision to invest in yourself.
After you watch today's video, please tell me in the comments: What would you invest in (financially) if you finally had your spouse or business partner's full support?

I am really looking forward to supporting you to achieve even bigger results.
Contrary to popular belief, you really can have it all.
See you in the comments.
I'm rooting for you from the sidelines, OK? Go!
xoxo,
Fabienne
p.s. Can you think of other entrepreneurs who secretly (or not so secretly) struggle with this too? Would you send them this blog so they can have more confidence and conviction in their own business or life?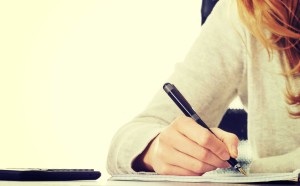 Many of my students want to know how to squeeze writing into their busy workday, as it's very difficult to find the time to work on a book while working full-time. So, I want to share how I have done this and what I have found to be the most effective process.
My initial method was chaotic
When I was writing The Client Attraction Home Study System, my business was booming and I was pregnant at the time. Obviously, I had a lot on my plate. Because of everything else going on, I initially tried to write here and there when I could fit it into my schedule. Unfortunately, this was not the best process for me, as I discovered that too much time between writing sessions made me unproductive when I did sit down to write.
Whenever I would find time to get back into things, I found myself wasting precious moments (and sometimes hours) rereading my previous words in an effort to pick up where I left off. I grew frustrated with my inability to jump back in and was tired of having to constantly re-familiarize myself with my voice and the ideas that I was trying to convey. I quickly realized that this system was not only not working, but it was truly a waste of my time.
Establish a writing schedule
Once I realized that my "write when you can" method was not working, I decided to try a more regimented schedule. I committed to writing on a regular basis, so I wrote every Monday through Friday from 6:30 a.m. to 9:30.a.m. I would leave my office so there were fewer distractions and interruptions, and go to Starbucks or a local diner. I chose places that were welcoming of customers with laptops (hello, free WiFi!), and where I could have a cup of tea and comfortably type on my laptop for a few hours. Every day, for those three hours, I forced myself to write.
Usually the first twenty to forty-five minutes were slow and uninspired. I would procrastinate by checking my email and catching up on the news. But once I finally settled in and felt caught up on where I was when I last wrote, I was able to dedicate myself completely to my work. With no distractions or thoughts looming over my head, I was able to produce quality content at an amazing rate. Plus, I still had the whole day ahead of me and did not have to worry about my writing interfering with my day-to-day work.
Take time off
Eventually, I decided to take two weeks off and make writing the book my sole focus. Without the distractions of work, I was able to get my writing finished in no time. While it was the best choice for me at the time, as I was under a deadline, I understand that taking time off is not a luxury everyone can afford. However, if you can make it work, it's definitely an option worth considering.
Determine your best time of day to write
For me, I happened to write best early in the morning, but everyone is different. You'll need to figure out the time that works best for you. I recommend trying different blocks of time in the morning, afternoon or late at night in order to discover when your creative juices flow easily.
Your Client Attraction Assignment
Do you have a writing project that's been on the back burner for a while? Dust it off and schedule blocks of time for writing. Give yourself a deadline to finish. That's really important. If you don't have a deadline, then there is no reason to focus on the project, stick to your schedule or feel the pressure to complete it. Make it real and give yourself a timeline. Think how happy you'll be when the project is done! Happy writing.
This is just one of the many best practices we dive deep into with the students of The Client Attraction Business School, the premier training school for growth-minded entrepreneurs looking to quickly attract more clients and make more money. If you're interested in finding out more, visit www.ClientAttractionBusinessSchool.com for more details. To speak to an enrollment coach, click here.
I've seen a defining moment happen in virtually every business I've mentored, which is thousands at this point.
It's the (almost predictable) moment at which the successful business owner becomes so busy with their full client load that they virtually stop marketing.
They know they should continue to network, have coffee dates with centers of influence and speak to get clients, but frankly, they're tapped out. In fact, they hit a wall.
They no longer have the time or capacity to market the way they used to, making connections and doing what got them to where they are now.
Problem is, if they (and you) stop marketing, even because you're at full capacity, there won't be clients in 6 months.
Soooo, something has to change to continually bring in ideal prospects, and for most, this means turning almost exclusively to getting clients online, as I outline in today's new video:
Let's face it; even though your business is established and you might be at full capacity, you still have to market yourself and your business, consistently.
What's the simplest way to get clients when you're at full capacity (and even before)?
Move your marketing online!
I recorded this new four-minute video to show you just how to move your marketing online – and how it can absolutely help you grow your business without taking too much of your time.
After you watch the video, would you please write to me your answer to the following questions in the comments below?
How can you start leveraging your lead generation online? What incentive might you offer for someone in exchange for opting-in to your email newsletter? What would you call it?
Can't wait to see what you come up with.
See you online! 😉
Fabienne
p.s. Hey, just a heads up! Want to make sure that you know that tomorrow (Friday) is the last day of our Back To School Celebration where you get to receive a free ticket to my 3-day Mindset Retreat this October. You get this $2,000 gift (as well as other valuable $2,000 gifts) when you decide to schedule a strategic planning coaching call with one of our caring Strategy Coaches and then enroll in The Client Attraction Business School. The deadline for scheduling that call and getting the bonuses is tomorrow, Friday September 18th. Curious? Watch the "Why CABS works" video here and then schedule your complimentary Strategy Session here.
Greetings!
I'm in the midst of an awesome week with our rockin' students in the Leverage and Masters Tracks of The Client Attraction Business School™.
They're coming in for their 90-day check-ins and we're celebrating that many of them have doubled this business this year, from last year's results…
…and the year's not even over yet!
Woohoooo!!!
The results they've been able to accomplish this year are nothing that happens in the "real world," meaning, when they try to grow their business and get clients on their own.
It just doesn't even compare to what it's like when you have Strategy, Mindset and a right Community to hold you lovingly accountable.
What we've concluded over the last few years is that every business owner needs a place to plug into on a consistent basis…
…to set stretch goals, receive best-practices for growth, practical tools, get strong direction, create mindset shifts and receive strong daily accountability (so you do what you say you're going to do).
The students all said that the reason they get exponential results year after year is that they feel a part of something greater, that they love being able to be who they really are, to celebrate but also to have a soft place to land when they need it most.
Being understood, being able to tell the truth and not be judged, feeling fully and utterly accepted and also celebrated, the ability to be yourself and be loved for it… that is what's required.
Want to see why and how it works?
CLICK HERE to view a video about how you too can create exponential results.
I know that you're probably a lot like me, and that you share my love for personal growth and education.
Maybe you saw my email last week about how you can get a free ticket to The Mindset Retreat in October.
Right now, I'm gifting you a chance to continue your own education by enrolling in our Client Attraction Business School™, so you too begin to live in a 90-day world of accountability like all highly successful people do…
…because that's the only way to multiply your business and income quickly.
And right now, I'd like to offer you some incentives to join us and enroll–not one incentive, but three.
If you've ever thought about joining us in The Client Attraction Business School, now is the time.
From now until Sept. 18th (that's THIS Friday!), we're celebrating education.
We are committed to making it easier than ever for you to enroll in CABS, join our tribe of loving, advancing entrepreneurs, get your hands on the exact step-by-step process to build your client base quickly (and therefore make more money), shift your mindset and then systematize your business so you can focus on what you love to do and get others to do the rest.
As you choose to explore enrolling now, rather than later, you have three really cool incentives to enroll in CABS now:
1)   When you enroll in The Client Attraction Business School before September 18th, you receive a free ticket to my 3-day Mindset Retreat happening in Florida in October so we can jump-start your success by shifting your mindset. (Folks who aren't yet in CABS are currently paying $1995 to attend this transformational event. You get it for free.)
2)   In addition to a free ticket for you when you enroll in CABS now, you're invited to nominate an entrepreneurial friend or colleague with an established business to apply for a fully paid scholarship to the Mindset Retreat. This person will show us that he/she has an established business and is ready and eager to experience their own business growth. If they qualify, we will extend them a scholarship to the Mindset Retreat as well (you will look like a total hero)! This means that you get to come to the Mindset Retreat for free (which saves you $2,000) AND can also bring a friend in your network, gifting them this $2,000 gift as well. Just to be clear, this isn't your spouse or business partner, but someone else in your network who could also benefit from a new enhanced mindset and business surge that comes as a result of attending The Mindset Retreat thanks to you enrolling in CABS now. (Remember, they must apply and be eligible. It's only fair.)
3)   And finally, when you enroll in CABS before September 18th, you'll get access to our closed-door 2015 Strategic Planning Full Day Session reserved for CABS students only. It is a full day of you mapping out a yearlong income-acceleration marketing plan. Our students LOVED this event and you don't have to wait until December for the next one. You can have access to it now and experience a breakthrough in your business now, like they did.
If this is sounding pretty worthwhile for you and you want to see if CABS is right for you, click here now to schedule a no-obligation, no-pressure Strategy Call with one of our caring Strategy Coaches.
It's really a no-pressure kind of thing – they're here for you, to help you map out your next 12 months, see what's getting in the way, and then decide if CABS is the right fit for you and your business. If not, they can help you find another solution.
I believe that there's no better time than now to commit to growing your education. That's why I'm gifting you these three gifts.
Imagine having your first $10,000 month?? Or reaching the $200,000 mark in the next 12 months? Finally arriving at $500,000 and knowing you're now ready for $1,000,000 in the next 12-18 months?
That's what's possible for you when you enroll and the sooner you commit to your bigger future, the sooner it's yours.
Just know that these gifts are only available until September 18th. After that, they're gone, OK?
So, let's have you at least explore if now is the right time for you to enroll in CABS by having you speak to one of our caring Strategy Coaches now.
This link is where you can schedule your free no-obligation Strategy Call now.
And if it's not the right time or the right fit, no biggie! You'll still get big value from your Strategy Call. But you won't know til you speak with one of them…
This is about gifting yourself what is required for growth.
Thanks so much for reading and dreaming about your future with me. (You rock too.) xo
You can do this,
Fabienne
P.S. You know, all it takes for you to shift your future is a Strategy Call with one of our caring Strategy Coaches. Just that one conversation and a decision, made in faith, has the power to change the course of your life for the better. This link will take you to watch my new video about why this process works so well, and to schedule your complimentary Strategy Call.
Though we often talk here about strategic things like marketing techniques and plans for growing your business, today I'd like to take a different tack and talk about your…
…feelings!
Yes, how are you feeling today? (It's important you know if you want better results.)
We're not talking about emotions and feelings in a mushy kind of way, but about your personal vibration, as it relates to your business results.
In fact, this week's new 5-minute video explains it all (definitely don't miss this one because underestimating this important aspect can actually be very costly):
Perhaps you're thinking, "Fabienne, what does my energy have to do with my business results?" And to that, I say EVERYTHING. (It's proven by science.)
Low vibration = low/bad results
High vibration = high/great results
Essentially, FEEL and grow rich.
After you watch this video, please write me in the comments below and let me know: how are you feeling right now about your business, high or low? (Be honest!) What will you do to increase your personal energy to one of faith, appreciation and positivity?
It really matters, as you'll see in the video.
Thanks for reading and here's to increasing your results, dramatically.
Love you, more than you know,
Fabienne
P.S. Just making sure you saw my email yesterday entitled: "Free tuition to the Mindset Retreat!" It's about our Client Attraction Business School Back-to-School Celebration.
In a nutshell, here's what I wrote you about: From now until September 18th, those who decide to enroll in the Business School (new website, you'll love it) will be excited to get bonuses worth more than $10,000 (free admission to the 3-day Mindset Retreat in October, the ability to nominate and bring a colleague at no charge to Mindset Retreat and access to my closed-door 2015 Strategic Planning Full Day Session reserved for CABS students only).
These bonuses are worth more than $10,000 and are available only for those who enroll in CABS before next Friday, Sept. 18.
Interested? 1) Look for yesterday's email or 2) click here to read more about CABS (it's a new website as of yesterday) and 3) click here to schedule a no-obligation 60-minute Strategy Session with one of our caring Strategy Coaches to talk about your business, map our your next 12 months and see if CABS would be a good option for you. If it's not, we'll be happy to help you find another solution. If you do all this and enroll before next Friday, you get all the bonuses. It only happens once this year. Enjoy!! xoxo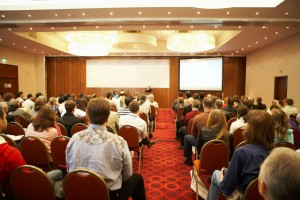 If you are a small business owner who runs live events, you're probably wondering how to get more people to attend. Obviously, the more seats that are filled, the more people you can help and the more sales you can make.
At The Client Attraction School of Business, we use a number of methods to spread the word about an upcoming program. Below are five tried and true methods for boosting your event attendance. I encourage you to try one – or be bold and try them all!
1. Email your list
We rely heavily on email marketing, as this is one of the best ways to stay in touch with both current and potential students. In order to make sure you are targeting the right people for local or regional events, you need to have your email list geographically segmented so that you're reaching out to the people who live in or near the city where the event is being held. We typically send out a few messages for each event.
2. Post cards
People send and receive an average of 121 emails per day, meaning that many messages unfortunately go overlooked. When you send a post card by good old-fashioned snail mail, however, it's more likely to get noticed and actually read. Showing up in this unexpected place helps you stand out from the pile of bills and coupons. Post cards have been an effective marketing tool for years and continue to deliver good results. To use them, your list needs to include physical addresses, not just email addresses. That's why it's a smart practice to collect both from new contacts.
3. Referral marketing
We ask our clients to share details about our events with friends and family who might be interested. Clients are encouraged to spread the word via social media, by forwarding emails, or even by picking up the phone and inviting a friend to attend. Obviously, the goal is for each existing client to bring along a potential new client. You can even add an incentive for those who bring a guest, such as extra time with you or a complimentary product.
4. Social media
Naturally, we announce our upcoming events via social media. We have friends, fans and followers on all of our social media pages (Facebook, Twitter, LinkedIn, etc.) and like to share a unique message for each individual page. We'll post multiple updates leading up to the event to reach more people. Remember, people live in different time zones and are active at various times of day, so don't limit posts to your business day.
5. Facebook ads
Facebook advertising is great because you can adjust the targeting. You can choose age, income, gender and geography along with various other factors. We run a variety of ads on Facebook that appear in the area near the event location. This has worked really well in cities where our email list is not as strong. We've reached tons of new clients we ordinarily never would have met this way, so I highly encourage you to consider using targeted Facebook ads for your next event.
Your Client Attraction Assignment
If you are planning an event for your business, take time to map out all the ways you can announce it. Don't forget about partners who might also help you promote your program. The more people who know about the program, the more seats you will fill. That's a big part of running a fabulous event.
This is just one of the many best practices we dive deep into with the students of The Client Attraction Business School, the premier training school for growth-minded entrepreneurs looking to quickly attract more clients and make more money. If you're interested in finding out more, visit www.ClientAttractionBusinessSchool.com for more details. To speak to an enrollment coach, click here.
During my month-long vacation in August (partly in France, partly here at the beach in Connecticut), people kept asking me the same question.
"How exactly are you able to take as much time off as a business owner, without checking in very much? I thought entrepreneurs are supposed to always make themselves available? How on earth do you do it?"
Well, it's simple actually.
You CAN take (mostly) unplugged, extended vacations, IF you take a few precautionary steps ahead of time, as I explain in this week's content video:
Imagine taking this December off. Or maybe even August next summer?
In this week's new four-minute video, I share a few pointers that we use and teach our Leverage students of the Business School to successfully take several weeks off (maybe even months?) at a time, without losing business or your sanity.
In fact, being away can actually produce one of your highest revenue months of the year, as some of our students are experiencing.
Once you watch the video, please share with me in the comments below how much time you would like to take off each year and what you're going to do to make that happen, OK?
By this time next year, let's all have a nice extended (and unplugged) vacation planned, shall we?
Sending love,
Fabienne
p.s. Know someone who works too much and could use some more time off in their business? Please send them this blog… They will hug you for it. 😉
Woohooo! I'm baaaack and I hope you had a great summer. 🙂
I'm back from several weeks of vacation in France and at home.
We had a lot of fun, relaxed, had nice meals, danced, beached, pooled, etc.
And now, it's time to go Back to School.
Here's a picture of little Oliver and me as I dropped him off at the bus yesterday:
He was so ecstatic to meet his new teacher for first grade and to learn all the new things he doesn't know yet about growing into the person he is meant to become.
This got me thinking about you, Haley.
Do you mind if I ask you some pointed questions, just to get you thinking?
What's your plan for growing your business for the rest of this year and into the next?
Do you have an actionable strategy for growth over the next 90 to 120 days?
How about the right mindset to overcome obstacles that will come up?
Are you surrounded by the right community of seasoned mentors, entrepreneurial peers and championing coaches who guide you and (lovingly) keep you accountable to your goals?
What would happen if you had this, Haley? Could you create new results too?
The reason I ask all these pointed questions as we get into Back to School season is that in my 15 years of entrepreneurship, one major thing I've discovered is that all, and I mean ALL highly successful entrepreneurs, are Confident Entrepreneurs™.
Why are they so confident?
Because they have the right strategy, the right mindset and the right community that lovingly holds their feet to the fire and inspires them to play bigger.
Yup, that's what's required.
And that's what we are proud to provide to hundreds and hundreds of our students at The Client Attraction Business School™…
…Motivated Startups, Established Entrepreneurs and Million Dollar Business Owners alike.
Would you like to know why they all turn to CABS year after year to get new, bigger results?
I just posted a 5-minute video on the top of this page that explains why (it's pretty inspiring, actually).
Perhaps you've you been thinking about setting yourself up to get new lasting results by enrolling in CABS but were waiting til the summer was over.
Well, here's the cool news and why I'm writing today…
With the September "back to school" vibe in the air, we are doing something to make it easier than ever for you to enroll, join our tribe of loving, advancing entrepreneurs and get your hands on the exact step-by-step process to make more money and then systematize your business so you can focus on what you love to do and get others to do the rest.
Haley, I'll be in touch by email early next week with goodies and cool incentives for enrolling into CABS now, as opposed to later.
I believe these once-a-year-only incentives will give you just the nudge you need to feel secure in investing in your education and business growth.
We want to make this is the perfect time for you to join us.
In the meantime, if you want to see if The Client Attraction Business School is right for you, you can click here to schedule a no-obligation Free Strategy Session with one of our caring Strategy Coaches to see if this is a right fit for you or not.
And if you decide that it's a really good fit and you enroll within our "Back to School" Celebration Period (ending soon) – you'll get the highly valuable bonuses I'm announcing next week.
You are here for great things, Haley. And all of us just need a little help sometimes.
That's why we're here for you.
Remember – keep an eye out for that email from me! I'll be in touch soon…
I believe in you,
Fabienne
p.s. Here's the link to that 5-minute video you can watch. Let's get you inspired and back to school!! 🙂