How to Use Twitter for Market Research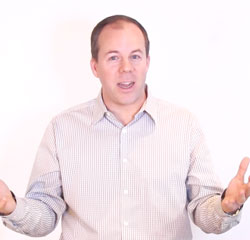 A few weeks ago, I shared how you can use Twitter to get out there and expand your visibility online. Twitter is a powerful and easy to use social network that can make a huge difference for your business.
You might be thinking, Twitter is purely social… that's why they call it social media. But I'm here today to tell you that Twitter, especially, is a huge untapped resource of information, one that you can easily leverage for your market research.
Ever use Twitter for market research? Find conversations centered on your market all around the world. (Click here to tweet this.)
Part of growing your business is doing market research. This was probably one of the first steps you took before you even started your business. You looked at your industry to see what was going on and what was missing, and from there how you could fill that gap with your service or product. You probably started online using Google or other search engines to see what was out there. But did you think about checking on Twitter?
Twitter allows you to create and join in on conversations centered on your market, your industry and your message, all around the world. This is not only extremely helpful for networking, but also so useful for market research. It means you can create relationships and learn more about your marketplace all at the same time. Watch the video below to learn how to get started right away.
Your Client Attraction Assignment
So here's your assignment for this week: run a search on twitter for your topic or market. Reply to five original posters in your "space" and engage in conversation. Ask questions and provide compelling responses. Get out there and learn what people are talking about in your market right at this very moment. It will help you grow your business, attract your ideal clients and change even more lives. Until next time, Happy Client Attraction!