Why You Should Get Paid What You're Worth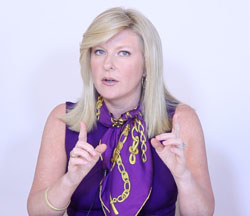 Some people wrongly think that you shouldn't be rewarded financially for living your purpose and being of service to others, especially those who do spiritual or healing work. But this is simply not true. Let me explain.
As you may know, there is a spiritual revolution happening right now in business. It's an exciting time. The collective consciousness is shifting…AWAY from greed, competition, dishonesty, taking and accumulating for accumulation's sake…and instead shifting TOWARD authenticity, integrity, love, compassion and being of service.
Earning money for your services is a necessary exchange of energy. (Click here to tweet this)
You are part of this shift. Breathe that in for a minute. YOU are part of this shift. And you will be rewarded for it financially. This is the time to be an entrepreneur, to affect change in our world by living out your life purpose. And you must be rewarded for it.
Watch this week's video to see what is possible for you financially once you say yes to your calling and focus on getting your message out in a big way. It's time to put a stop to the belief that you cannot charge more for your services. It's time to charge what you're worth!
Your Client Attraction Assignment
If you struggle with accepting money for the work you do or if you're not charging enough for your services, I ask that you reframe how you look at this and think of it as a necessary exchange of energy. Disrupting that flow of energy doesn't really help anyone. It's time to charge what you're worth!