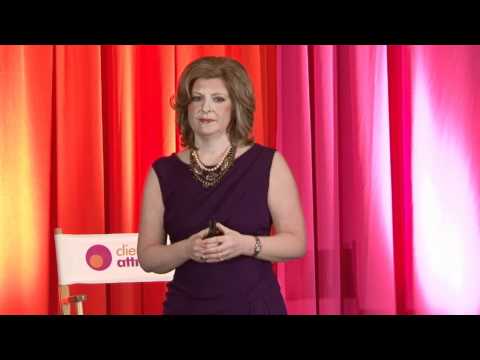 We choose to express this message through our business and we all have a "light" inside. I like to call this "sharing your brownies." You need to get your message out there because your clients cannot sleep without the solution your providing and they are looking for the solution for their problem. Remember, with each client you help – you change their life – and the people around them. And, when you do that for more people – you're changing the planet.
Looking to ramp up your Client Attraction to get more ideal, high-paying clients – quickly and consistently? My Get More Clients Workshop is THE event where I teach you EVERYTHING you need to know to get more clients and make more money in your small business so you too can live the freedom-based lifestyle you deserve!

In this 3 day LIVE event I will personally reveal and show you exactly how to use my step-by-step Client Attraction methods – and actually create the marketing materials you need – so you always have a consistent stream of ideal, high-paying clients, a waiting list of prospects and can systematically and authentically close the sale virtually every time, so you never EVER worry about how to get ideal clients again. When you apply these strategies, you can bring in clients within a few days or weeks and generate an EXTRA $5,000 – $15,000+ a month to take your existing business to multiple five-figures, six figures, multiple six-figures and beyond, in record time. (It's actually a really simple, and fun process when you're shown exactly how.) The Get More Clients Workshop will show you how. Guaranteed.
Click here now to find out more and register TODAY for the Get More Clients Workshop.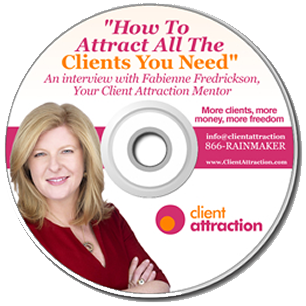 Fabienne Fredrickson, The Client Attraction Mentor, is founder of the Client Attraction System®, the proven step-by-step program that shows you exactly how to attract more clients, in record time...guaranteed. To get your F.R.E.E. Audio CD by mail and receive her weekly marketing & success mindset articles on attracting more high-paying clients and dramatically increasing your income, enter your email address below right away.