Client Attraction Success Stories – Hear From Business Owners Like You Who Attract New Clients
Please note: These results are not typical or verified. Your results may vary.
"As a direct result of the Inner Game of Abundance Mindset Retreat, the Client Attraction VIP One-Day Coaching Intensive and the Winner's Academy Gold Mastermind, Adam closed $9,285 in new business in ONE month!"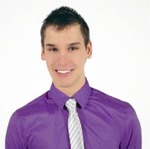 Hey Derek, Fabienne, and amazing Client Attraction Team!
Today is an AMAZING day!
Why so amazing, you ask?

It's November 1st, and I can now officially confirm something that I've wanted to share with all of you for the past week or so!
As those of you who were at Fabienne's 1-day Client Attraction Coaching Intensive in August may have heard; I discussed how I couldn't imagine making 100,000 per year (or $8,333 per month for that matter) and questioned if I "could really do it."
WELL…
This past month of October, I closed $9,285 in new business

WOOHOO!!!!
I can say, beyond a doubt, there's NO way that would be possible without the mentorship and support of Fabienne and Client Attraction – and that such results in the month of October are all directly correlated to action I took based on what I learned at the Mindset Retreat (getting past fear), the VIP Coaching Intensive (packaging my services properly, no more "discounting", getting my marketing pie DOWN SOLID!) and most importantly, the Gold Mastermind (the SUPPORT of my fellow Goldies, learning to CLOSE THE SALE LIKE A PRO, and dealing with "money on the table") – pretty crazy when you think about it!
The best part is that I still have "money on the table" to take care of in the month of November! This is only the beginning – and goes to show that when you invest and take leaps…the money really does show up!
So…a HUGE, HUGE thank you to each and every one of you for helping me reach this stepping stone, the first of many more to come!
You guys ROCK!
Best,
Adam Haroun
President & Founder
www.TheXFactorAgency.com
"This year I will make at least 3 times more than last year."

"I'm the type of person who was blessed with optimism and vision. But these aren't enough. Without an incredibly healthy mindset, it won't matter how great you are at what you do, you'll have to work too hard to achieve the results other people make look easy.
That's why when I wanted to learn from Fabienne about Mindset. And I wasn't disappointed. Without a doubt Fabienne GETS mindset. She gets it because she is one of the most dedicated women I've met in her commitment to developing her own healthy mindset. The results of her doing so speak for themselves!
What I learned from Fabienne is that it's O.K. to be scared and to have fear (she told us she is, how refreshing!), but it's also important in how you manage your fear so you don't let it stop you. She shared so many of her personal examples of how she keeps her mindset focused on what matters I'm still implementing them!
Without a doubt, if you want to create and run a successful business – the easy way – you need a mentor who is already doing that to show you the way.
From what I learned from Fabienne my business has really taken off this year. Every month I make more than I did the month before and I attribute that in large part to how I'm THINKING about my business vs. what I'm DOING in it. In fact, this year alone I will make at least 3 times more than I did last year…and that's being conservative.
I've learned a lot from listening to and observing Fabienne in action, and you will too! She has showed me how to confidently say YES to what I want and then step fully into that."
Cari Vollmer
www.LifeOnTrack.com
In Just FIVE Weeks, She Went From Stuck To Doubling Her Fees, Creating New Packages And Signing On Two New Private Clients, Using The Unique MMBW Closing Technique

"I closed my first TWO clients today on my NEW packages which I more than doubled my fees, using your closing technique!! Before attending MMBW, I went from being STUCK to receiving exactly what Fabienne said she was going to deliver – LOADS of useful information – detailed pieces that saved me so much time and effort in trying to find the right vendors, and even showing us more specifically her business model. But in the end the most profound thing I received was the feeling of being around like-minded individuals who won't let you fail, who support you when others might think you're crazy – or dreaming TOO big (ha!) and her way of demonstrating and saying "See? You can do it too!"
I came home to my family and wrote on my mirror in lipstick (still there today) "No excuses approach!" and today, just 5 weeks later, I closed TWO new private clients on my NEW fees (MORE THAN DOUBLE what I was charging before) and I have also been using the client attraction system to promote my summer workshops for teens and anticipate earning as much with these in one summer as I did all year last year!
My advice for those thinking of getting this information . . . .don't think – just DO! That is what I did and it is paying off – literally! Fabienne, thank you for following your dream so others can follow theirs."
Lisa Perry
www.wellnesslifeskills.com
He Now Has The A Solid Plan In Place That Will More Than Triple His Monthly Net Income Over The Next 12 Months – He Calls This PRICELESS!

"Before attending Fabienne's MMBW workshop I was unsure about how best to move my coaching practice forward and was becoming lost in all the options and possibilities. I didn't have a clear path forward and it seemed all the other "experts" out there only had a small piece of the pie. At the workshop I received so much! I got the step-by-step real plan that Fabienne promises you will get, I got huge clarity on what I needed to do next (and I am excited and inspired by these steps – previously marketing was a drag and something I resisted), and I got super energized by the overall material and possibilities for my business – that alone is PRICELESS. As a result of this workshop I have a solid plan in place that will more than triple my monthly net income over the next 12 months.
I love the transparent, authentic, and real-world approach of Fabienne and her team. If you are reading this testimonial right now, it's highly likely the material of Fabienne and Client Attraction is for you! Don't hesitate, get the information and expert guidance you need to take your business to a whole new level."
Roger Kenneth Marsh
www.GoBeyondBelief.com
Signed On 2 New Clients Immediately After Workshop

"Before attending Fabienne's workshop, I was unclear about who my ideal client was, what my niche was, what my next step actions were, blocked by fear and doubt. This left me on a merry-go-round with no forward motion in my business. After leaving I had very clearly defined marketing actions steps. Knowing who my ideal client is has allowed me to connect with them in my marketing materials and even attracting them in person by signing on 2 new clients. I am implemented my marketing wheel and am getting more traffic to my site with just ONE of the tips Fabienne shared. The best part is that it isn't hard, it just takes consistency.
I fired my website programmer who was dragging his feet, hired a team [yes a team from one of Fabienne's tip resources] for 1/10 of the price I have a whole new website in a matter of weeks with all the bells and whistles. I doubled my rates, I signed on a virtual assistant and I am breaking though fear that had kept me from prospecting.
One of her tips that I am applying daily has helped me help my clients even more. My clients have been losing more weight and getting amazing weight loss results and breaking through emotional eating more quickly because I am able to have laser focus when I am coaching them and connect with them on a whole new level. From another simple tip Fabienne inspired me to launch my membership website and create income that will be tripling my income with a quarter of the work this year. I have clients signed with a pre-launch special. I co-founded a new women's networking group in our area. Do I even need to say more? Just one of these results was worth the event.
My advice to those who are thinking about getting this information is that this workshop is so much more than you think it is. The step-by-step process is truly priceless. Take it from someone who was at the event, I can tell you with 20/20 hindsight that it is worth every penny plus a bonus! It's a no brainer just get it! This is truly from the heart."
Patrice Ruggieri
www.wellsense.net
Since Implementing The Concepts At MMBW, Her Business Has Grown By 1,000% And She's Impacting The Lives Of Countless People

"Like all the great Masters, Fabienne and her MMBW workshop endure the test of time. It is the "Gift" that keeps on giving! No matter where you are in your development, it teaches you from that perspective. You see, I know that, because I have the 2009 MM WIAB, I have her Home Study Program and am a member of her Platinum Master Mind Group. With each new level of my business growth and my personal growth, I still learn more and more from her. Fabienne has literally changed my life!! I've grown into the person I always knew was deep inside just trying to figure out how to get out and make a difference. It's a ripple effect, as I've now impacted others lives too. And, my business has grown by 1000%!! Like I said, Fabienne, her wisdom and teachings, are the Gift that keeps on giving."
Lynne Brodie
www.lynnebrodie.com
Went From No Business, No Income To TWO New Paying Clients Immediately After Workshop, A Nuts-And-Bolts Marketing Plan And A New Mindset For Success!

"Before attending Fabienne's MMBW workshop I only had an idea about a business, but no clients, no income and no idea how to build, market or systematize it. At MMBW I received SOOOOO many actionable tools and ideas that I put to work right away. I learned nuts and bolts basics, got a specific plan for how to market my business authentically, and tools to stay structured and focused even after I got home from the workshop. (The checklist was an absolute Godsend!) Most valuable was the mindset cleanup I experienced during the last day of MMBW. Now, I power my businesses with clarity and optimism rather than uncertainty and fear. As a result, I already have 2 new clients (and have laid the foundations to attract many more). I'm so excited about my future. If you feel drawn to this information but think you can't afford it, I'm here to tell you, you can't afford not to!
Stephanie Owens
www.pleaseaholics.com
"I'm working at a whole new level all because of the work I've done with Fabienne on my mindset!"

"The great thing about working with Fabienne on my mindset is that she made me see blocks I had created for myself that I didn't even know I had. For instance, when we talked about how much I thought I could make as an entrepreneur, I realized that I had limited myself to earning what I had earned in the corporate world. Fabienne made me see I could attract so much more just by changing that expectation.
I'm now playing with bigger income goals and it's amazing to me how quickly I'm attracting clients and creating programs that will help me achieve those goals. I feel as though I'm working at a whole new level all because of the work I've done with Fabienne on my mindset!
But then I shouldn't be surprised–I've watched her do this same kind of work on herself with great success. It seemed natural to me to go to Fabienne to study my own mindset because of her personal experience with the material. I only work with teachers who practice what they preach (or teach, as the case may be!) and Fabienne always sets the best example."
Sophfronia Scott
www.DoneForYouWriting .com
"I no longer allow doubts to sabotage me."

"There is no doubt that working with you on my mindset has had the biggest impact in moving my business forward. When I address the issues of my mindset, everything happens more easily: from revenue-generating ideas, to attracting quality connections, to creative thought.
Before working with Fabienne on my Mindset, I was unaware of the limiting beliefs that were holding me back. I was focused on proving myself to others instead of following my heart. Fabienne believed in me and gave me the tools I needed to let go of my irrational beliefs and truly believe in my business concept and myself. Now when I do get scared about my business, I can quickly shift out of that negative place. I no longer allow doubts to sabotage me.
Fabienne helped me have clear intentions on who I am and what I want to bring into my life. My biggest realization was that motherhood is a very important part of who I am. Instead of running away from that, I embraced it. With this new mindset, I launched a new business built around my strengths and my life's purpose of being of service to large communities of women—specifically moms. I now use my company, to teach other busy moms (metromoms) how to thrive as moms and entrepreneurs.
I know I'll always have something to learn from Fabienne. As I work on new issues that arise, my ability to manifest greatly increases. I love that Fabienne is constantly growing and learning which allows you to fully model all that you do, and openly share your vulnerability and stories in the process.
Fabienne, thanks to you I'm doing what I love most and expect my business income to increase fourfold in the next six months as a result."
Kim DeYoung
www.Metromom.com
"Get to work with Fabienne on your mindset as soon as you can!"

"Before working with Fabienne on my mindset, I approached life from a belief that for every positive, there had to be an opposite and equal negative that occurred. Everything had to be "paid for". This created a life situation based on lack and scarcity. It created an environment of fear. I saw lack and hard work and thus created lack and hard work.
This is just the beginning of my mindset work with Fabienne, and yet I'm already seeing the universe is an abundant, never-ceasing river of good energy, instead of lack. It flows from me as a manifestation of the divine force. My job now is to say "yes" and to put myself in the flow of the things that I want to appear in my life. This is a serious shift in my thinking.
The most important shifts I've made in terms of mindset is that I am SO happy now. My life is full of hope and peace. I know that there is enough of everything and for everyone. I am allowing everything to come into my life, for the first time. People see me as a much more positive person, they are attracted to me because of the change in the energy that emanates from me.
Spending money is no longer a chore. There is enough for everything that I want or need. Bill-paying at the end of the month is no longer painful. I am grateful for all the things that happen in my life and see everything as a blessing. I'm now traveling to places that I wish to go to without fear of running out of money.
Fabienne's approach is grounded in her own experience.Everything she teaches is of a practical nature and she teaches from her own personal experience. Every word is authentic and real. There are practical lessons embedded in the teachings. It isn't just theory, though I love the metaphysical aspects of the lessons. The real life experiences she bases her lessons on are what makes this particular approach so beneficial.
Get to work with Fabienne on your mindset as soon as you can! The sooner that you start working on the internal house-cleaning, the sooner you will be able to enjoy the breakthroughs that you so deserve. The lessons that Fabienne teaches are invaluable to get you started quickly and easily. Sign up as soon as you can for her assistance in getting to the other side of the light."
Lilia Lee
www.SimplifyandManage.com
"What Fabienne has taught me is literally making my dreams come true."

"Before working with Fabienne I was hoping NEXT year would be better. I was hoping that the clients I worked with would refer me to others. I was hoping that I could raise my prices by 10% and that I wouldn't lose business. I was making less than $40K per year doing what I loved and I didn't think that I would EVER make more than $150K.
Now I regularly EXPECT massive success. I expect clients to book my TOP package and they do. I expect new ideas to expand my business to come and they do. And I expect that I will raise my prices again before the end of the year, and I will!
When I began working with Fabienne one of my goals was to make enough money so would could comfortably start a family. At first, that seemed like a big stretch. Now we're expecting in December! And we're looking at Manhattan apartments 3 times the price we bought our current apartment for 3 years ago. I NEVER thought that my lifestyle would expand so much in such a short amount of time.What Fabienne has taught me is literally making my dreams come true.
One of the biggest mind shifts for me is how Fabienne helped me see myself SO MUCH bigger than I was seeing myself before. Seeing and believing myself to be much bigger has elevated me in the photography community, raised my prices (again!) expanded my business to include info-products and training programs, so much more than I ever saw myself being able to do.
Her "open book" approach to sharing what's worked for her makes it easy to see that it works. She is the mentor and role model I always wished for. Someone down to earth and approachable who is creating massive success for herself, her family and her clients."
Christopher Duggan
www.thresholdvisions.com
"I went home feeling awakened and was able to go full force at my business."

"I am a professional Intuitive by trade and have been for over 16 years, so I am always working on my mindset, vibration and energy extensively. I have performed over 1000 readings for clients and have an entire business devoted to helping people to recognize and master their Intuition and apply spiritual principles to their daily lives. I have studied with many well known professionals like Doreen Virtue, Wayne Dyer, Esther Hicks and many others. So when I went to Fabienne's workshop I figured that I was covered in the area of "mindset."
I have to say that I was amazed to see how much I truly shifted with the help of Fabienne! Her exercises made me realize that I had some work to do when it came to my own mindset.
Fabienne is fantastic! She held up the mirror for us all to see ourselves and with warmth, compassion and what I call "Fabienne Firmness" she led us all down the path of facing the facts! The fact is that no matter how much you know, there is always more to learn about your own mindset for Abundance. And learn I did.
I realized that all of my life my Mom would say… "Oh I want you to be successful, so that I can die in peace!" Well can you imagine what that did to my success rate? Always getting to a certain point in my businesses and projects and then plateauing. With the help of Fabienne's workshop I realized that subconsciously I believed that my success would equal the demise of my Mother. Now this sounds a little dramatic, but this is the very thing that can really get in your way. You can do all the marketing in the world but if you have anything like this in your vibration you will silently sabotage your greatest efforts!
Once I let go of that false belief, I went home feeling awakened and was able to go full force at my business. I have TOTALLY revamped my business, hired 5 VA's and counting, have 5 new products in development and will be launching my new brand, products and website within the next month! My confidence in my ability to be successful is through the roof. No more hidden hurdles!
I think that you should NEVER overlook what your mindset contributes to your success! It is absolutely the most important tool that you have.
Fabienne is open, warm, a brilliant communicator and AUTHENTIC! She is the real deal! She laughs with you, she cries with you and she gives you a loving kick in the rear just when you need it! What I love is that she is doing all of this right along with us. Fabienne lives what she teaches! And that is EXTREMELY important when teaching something like Mindset breakthroughs!
Do yourself the biggest favor ever and take off your personal armor. Be vulnerable, be open and CLEAR THE EMOTIONAL AND ENERGETIC CLUTTER that absolutely stands in your way. One AHA is all it takes to get to that Million dollar level that you want. Fabienne is the Answer! You owe it to yourself to Go For It!!!"
Mariana Cooper (Mari)
www.letsaskyourangels.com
www.trustyourahamoments.com
"Since working with Fabienne on my mindset, my income has doubled and the work flows in."

"Before working with Fabienne, I thought my mindset was great. I had been doing other workshops, working on myself and felt like where I had come was great. Then I began working with Fabienne on MINDSET. Wow, what an opening I had within myself. Since I began working with Fabienne on my mindset, my income has doubled and the work flows in. I have gained so much more confidence in my business and feel that I am really amazing at what I do. This is HUGE because I have always been told I was amazing, but I never believed it, since I didn't feel it. Now I feel it and know it.
This has made me so much more successful and now I have to turn down work and only take on what I want to do! My husband and I are also in the process of moving into a beautiful home bigger and better then I could ever imagine and my husband and I are now having a baby and living the life of our dreams. This was not possible before working with Fabienne.
What I love about how Fabienne teaches MINDSET is her clarity in what she teaches and that she is living it. Fabienne comes from such a loving place and can truly see behind peoples "internal junk" and see who they truly are. I can not wait to go to the MINDSET retreat in September!"
Nel Shelby
www.nelshelby.com
"In a very short period of time, more clients, more business opportunities and more money began to easily come to me."

"Before working with Fabienne, I hesitated about spending more money in my business. I had many reasons why I should not reinvest. I cautiously watched my spending. I was living from scarcity.
After learning Fabienne's Advanced Mindset Techniques, I realized that, as long as I was coming from scarcity, I would continue attracting more of the same. So I consciously changed my thinking and speaking from scarcity to abundance. In a very short period of time, more clients, more business opportunities and more money began to easily come to me. I'm no longer stopped by money.
Woohoo! I've completed re-designing my website, created a new product, new logo, new head shots done, and I'm planning a 3-day "The Inner Game of Sales" Workshop.
I am an evolved person, having done many workshops and read many books. But, Fabienne's Mindset teachings energized and excited me. Fabienne is known for being so generous with her material. You'll be blown away by how much she gives. And, she creates a space of love and openness in her events.
If you're struggling with money and want to be finally free of what's in your way, I recommend you run (not walk) to sign up for The Mindset Retreat in September!"
Rochelle Togo-Figa
www.salesbreakthroughs.com
"I sit here with joy in my heart, belief in my mind and trust in the process."

I recently finished Fabienne's "Marketing & Mindset Breakthroughs Workshop in-a-box" and am only halfways through her "Client Attraction Bootcamp". I just got off the phone after closing what I call a "soulmate client". The connection came just yesterday when I emailed a good friend and told him of the bold steps I will be taking to combine leadership AND spirituality and shifting to using "Leading With Heart & Soul" (because of Fabienne's impact on me). I have been delivering this type of coaching on existing clients to let me know they were interested, but I have been keeping it a secret when telling others what I do. Leadership with more heart and soul is sooooo desparately needed in the workplace. Now, with Fabienne's systems, I will have more juicy "soulmate" clients self-selecting and asking me to take them on this incredibly deep journey.
My marketing friend emailed me with a referral right after our initial email. His friend has hit burnout and is searching for more passion in his life. This is the new client I just got off the phone with.
I had raised my rates 4 months ago before learning from Fabienne (and will definitely be raising them again as I finalize my new packages with Fabienne's wonderful suggestions) and this new client took my highest package!
Get this, I don't even have any of Fabienne's incredible systems in place on my website. No interview with Pauline, No ideal clients or who I dont' work best with, No Proprietary name. It is still in the creation stage on my computer. It was simply the sharing of the concept in one email. Then all I did, was take out the "Closing the Sale Cheat-Sheet" from the MMBW and combined with my existing coaching packages sheet, took the potential client through an engaging conversation where he was ready to hire me without having to think about it. After hanging up, I experienced what Fabienne elludes to–I found myself falling to my knee in tears & gratitude for the opportunity to do what I whole-heartedly love to do. Thank you with all my heart and from the bottom of my soul. Fabienne, your example, integrity and brilliance helped boost belief in myself and confidently follow through on the actions. I can't wait to experience your Mindset Retreat.
Pauline Fleming
www.LeadingWithHeartAndSoul.com
Now She And Her Partner Sign On At Least One New Client PER WEEK And Are Experiencing Their BEST MONTH EVER!

"We're a personal/virtual assistant service and gained an incredible amount of valuable and practical information at MMBW that we were able to put to immediate use. Within days of returning to the office we began working on our processes and focusing on how we can take our product ideas and make them happen. And because our mindset was focused on what we needed to do to take the business to the next level, things started happening quickly…
The number of potential clients we were working with tripled! Since the day we left the workshop we have brought on at least 1 new client every week! We are on pace for our best month this year!
Everyday that you don't use this program keeps you exactly where you are now or closer to closing your doors."
Tandie Dalziel
www.buyingtimellc.com
As A Result Of The Workshop, He Expects To Increase His Income THIS Year To Exceed $200,000 And To Double That By NEXT Year!

"Before attending Fabienne's MMBW workshop I wasn't sure what to do next to grow my business. As a new consulting practice I was very busy with a few clients but wanted to grow my client base and increase my leverage. At the workshop I received the specific information and tools I needed to really make an impact and push past my uncertainty. I was very motivated and as a result of the workshop and I have begun implementing the Client Attraction Plan. I expect to grow by business this year to exceed $200,000 and to double my income in 2011. I have already recommended Client Attraction to a number of colleagues and my advice to anyone looking to increase their income, expand their client base, and create ways to leverage your time is to contact Fabienne and her team."
Doug Hecker
She Now Serves The World In A MUCH Bigger Way, Raised Her Rates, And Has Since Received Several Thousand Dollars In Pre-Paid Packages

"One night I was worrying about how to pull off a big business opportunity that was being handed to me. Fabienne came to me in a very vivid dream and told me she could help me. I asked my inner guidance a million times — are you SURE??? Guidance was sure. I attended the MMBW workshop and realized that the missing piece was not the information — though I loved all that. MMBW was not about the pieces–it was about the glue between the pieces. A whole vibrational shift happened in me that I couldn't get from a book. I realized that Fabienne is so aligned with her truth of being a 'ready, willing and able' business coach, that I found my own inner alignment. I connected with my desire to serve the world in a much bigger way. I switched from "Please pay me so I can do what I love", to "This is what my gift NEEDS in order to serve the world in a bigger way."
I came home, raised my rates, and was able to get several thousand dollars in pre-paid packages. I experienced how Fabienne helps people and it is great role modeling for me. I don't have to leak my energy out to help–I just have to align with my purpose, and everything around me rearranges. I've known that and taught that, but it was great to be on the receiving end of it.
Suzanne Clegg, R.D., L.Ac.
www.spiritgate.com
Within ONE WEEK Of Going To MMBW, She Had A New Coaching Client. Within A Month, She Had 2 More, Is On Her Way To Filling Her Practice With Workable Systems And A New Mindset

"Before attending Fabienne's MMBW workshop I was just beginning to switch my focus from teaching art workshops to working one-on-one with clients, coaching and mentoring them into Artist Success. Before MMBW, I was confused about the direction of my business, overwhelmed by the amount of work I had to do to and was wondering whether taking this leap was even the right thing to do.
I trusted that Fabienne would have the answers I needed. She didn't let me down. At the workshop I received the necessary tools to grow my business, but more importantly, Fabienne shared with us the importance of mindset.
Within a week of going to MMBW, I had a former student sign on for my coaching. Within a month, I had 2 more. Thanks to MMBW, I have the tools, the know-how and the mindset to turn these prospects into paying clients. Once I "go public" with my new business, not only will I fill my practice, but I'll have workable systems in place, the mindset to take on new and bigger challenges and most of all, stress-free time to spend with my family. All I can say is, you can't go wrong with Fabienne. Every time I attend a program with her, she empowers me to be the best I can be in whatever I do."
Lesley Riley
www.lesleyriley.com
These Advanced Marketers Have A New Mindset And Are Now Bringing In Hundreds Of New Clients Each Week As A Result Of MMBW

"It doesn't matter who you are, you need what Fabienne Fredrickson has in this package. We're pretty advanced marketers and have been around for a long time, but what I walked away with from this event was invaluable, and there's nothing else like it out there anywhere (and believe me, I've looked). The combination of the mindset & the marketing is amazing. Just one tip that we implemented is already bringing us in hundreds of new clients every week. And, the inner changes have been the real key – the change in the mindset behind what we're doing has what's really made the difference for us.
Diane Conklin & Gail Saseen
www.CompleteMarketingSystems.com
Raised Her Rates And Secured Two New Ideal Clients The First Week After The Workshop, While Her Income Grows Month-By-Month!

"Life will never be the same as a result of attending Fabienne's MMBW! Her brilliant, heart-rich content taught me top level client attraction strategies, how-to develop a proprietary system, and smart business structure tools. I experienced dynamic real-life exercises that inspired many breakthroughs! I had several life-changing moments that shifted how I operated in my business.
Not only did I enhance my marketing to be much more authentic and heart centered, but I completely changed how I structured my time and weekly calendar. My business "grew-up" as a result of implementing her client attraction strategies and business structure tools. The experiential component of the workshop is worth the price of admission alone!
When she says she teaches a "no excuses" approach to client attraction and life – she means it! Fabienne's systems work! I immediately implemented her compelling script that has prospects magnetizing towards you. I secured two new ideal clients the first week back to work and felt much more confident and clear. And ideal clients continue to show up in my life. My income continues to grow month-by-month. I raised my rates based on FAITH that it was the correct action to take, knowing I was serving my clients the best I could offer.
My favorite part of the 3-day workshop was the mindset strategies. This is where I had the most breakthroughs. I unburied my life vision and feel alive again! I have affirmations from the workshop on my desk and in my car to keep me focused on the BIG picture. My belief, trust and faith EXPANDED immensely due to releasing the "gunk" and accepting the truth that I can LIVE a "yummy" life!
Fabienne is real. She speaks from her heart and brings an authentic flavor to everything she coaches. She is very relatable as a mother, wife, entrepreneur, and visionary. She is the real deal! As I continue to apply her system — life continues to get better and better. Thank you Fabienne!"
Marla Dennis
www.eCreativebiz.com
Received High Level Marketing Strategies, Streamlined Her Operations, Is Now More Consistent Than Ever In Marketing And Delegating, Making Time To Offer More To Her Patients And Working Less

"Before attending Fabienne's MMBW workshop my business was booming but we were weak on operations. I was having difficulty delegating tasks to my staff. It also wasn't clear to me what sorts of people I needed to support me. We were doing well with our marketing but were inconsistent with it. I was feeling like I was surrounded by fish but my net wasn't big enough — and it was full of holes! I was doing well but working very hard.
At the workshop I received a treasure chest of information about simple-to-implement, high-level marketing techniques, as well as valuable information about business operations.
As a result, my business is continuing to grow, operations are smoother, I am able to offer more to my patients, and I have more of the right people on my team to help me get things done!
MMBW is like a mini MBA for the small business owner."
Dina D. Strachan, MD
www.aglowdermatology.com
Marketing Coach Made A QUICK $5,000.00 In Less Than 3 Weeks After Implementing Workshop Strategies!

"Since attending Fabienne's MMBW, I got more than I expected! I discovered Fabienne's way of getting people into her funnel as well as her way of closing the sale which I hadn't been aware of before the event and that were different than my approaches.
I've used those strategies already in my business and they've resulted in at least $5,000 more in revenues just in one short month after returning from the MMBW and implementing what I learned (which didn't cost me anything extra to do either)."
Katrina Sawa
www.JumpStartYourMarketing.com
Closed Her First Sale Within 2 Weeks Of Attending, Doubled Her Client Base In 2 Months, Is Booked For Speaking Gigs AND Has Passive Income Products Ready To Launch!
"Prior to attending the workshop, I was unsure of my next steps in my business and I almost dreaded having a client call to inquire about my services. What would they ask and how would I respond in a way to convince them that hiring a coach is beneficial? Coaching is such an intangible thing that it is difficult to sell. At the workshop, I gained soooo much! I wrote my marketing outline before the last day and began to implement it immediately!
The lesson on closing the sale gave me great confidence and I closed my first sale within two weeks of attending! No longer do I feel I have convince a prospective client of the benefits of coaching – I emailed the information you to the prospect as you taught us and they prequalified themselves! My confidence soared and I can now stand straight and look someone in the eye never question my coaching abilities because of the messy sales aspect!
Now, just about two months after the workshop, I have my home study program almost completed, my web designer and I are working on a site makeover and I will be recording CD's to offer online too!
I have doubled my client base and booked more speaking opportunities. For the first time since I opened my business, I know beyond any doubt that I am and will be a successful business person for years to come!
To anyone who is thinking about this content, I say - Do whatever you have to do to get to this workshop information in your hands! It will pay for itself a thousand-fold. I use these skills every day!"
Lesley Ingves
www.clearpathway.com
Within Days Of Workshop, She Created A New Brand, New Proprietary System And Signed Up A New Client For Over $5,000.00 Using The EXACT System She Learned At MMBW!

"I thought I went to Fabienne's MMBW to network. After all, I've started more than one multi-million dollar business from scratch! But I was stopped dead in my tracks when Fabienne said, "the four most dangerous words are I ALREADY KNOW THAT!" and I realized that I needed to be fully present and open throughout the workshop. I had forgotten that you never stop learning and one new idea, one tweak or revelation can change everything. I should know better! Thank goodness I listened to her.
Because once I was completely open, Fabienne's messages changed everything for me… Starting with a name change for my company and ending with my brand new Proprietary System in place, I was given all the tools I needed and everything fell into place. Fabienne's straight forward, thorough, no-nonsense, no-fluff, laser-style teaching and coaching gave me the systems I needed to take my creative product coaching business to the next level. In fact within days after arriving back in my office I signed up a new client for over $5000 using the exact system I learned from Fabienne.
I walked away from MMBW with a clear blueprint of what I needed to implement and in what order it needed to happen. With Fabienne's easy to follow systems there is no way you could possibly leave without knowing full well the next step in your business."
Jane Button
www.Design2MarketSuccess.com
After 12 Years In Business And In Less Than 2 Months Since MMBW, She FINALLY Has Systems, A Team, Lead Generation Tools, Stay-In-Touch Marketing Materials AND Passive Income Products In Place (Plus, The Mindset Needed To Succeed)!

"I have had my coaching practice and business for over 12 years. I've enjoyed a full practice, built on referrals with very little networking and marketing on my part. Then, things changed. I lost an anchor account late last summer. I launched myself into the unknown world of internet marketing and got overwhelmed, thinking I could figure everything out on my own. I found myself stuck, spinning in circles, indecisive, losing ground, and confidence in myself as the months went by. Finally, Fabienne's systematic marketing approach to Client Attraction pulled me out of the hole I had dug myself into.
At the workshop, I was amazed at how open and warm Fabienne and Derek were. No stone was left unturned. Fabienne values high content and over-delivering, and she did exactly that and more! I was so encouraged that I really could operate my business in a leveraged and balanced way. I got the systems and support structure to do just that.
At the workshop, I got the specific systems for marketing and growing my business with leveraged and passive income, and I also gained the confidence and trust in myself that I could come home and implement what I had learned, no problem. That is exactly what I was able to do. I had everything in place including the mindset that allowed me to get the help that I needed in order to grow, and realize the confidence in me to do so.
After my return home, I stopped the 'do-it-yourself' mode and hired my first team member, the perfect one, immediately. In only one month, my newsletter was launched and sent to the list of people who had signed up and waited for 8 months! My first CD is now finished and on its way to me, my blog site is up and running, and my passive-income info-products are in the making, one right after the other. This is only within the first 2 months! I have increased my marketing connections by 95%. I feel confident that the numbers for my business will triple by the end of this year. Opportunities have come to me because I am ready.
My advice for anyone thinking of getting this information is to get it now! Stop suffering while trying to do it all yourself and growing your business alone! Learn from the people who have not only achieved success, but who are wonderful in teaching what they know, as well! Fabienne's coaching and training materials work. Do not hesitate any longer. I am glad that I took this advice for myself!"
Judy K. Katz, MCC, RScP
Wealth Transformations.com
Got A New Client Within 2 Weeks Of Workshop, Created Her Own Proprietary System And Expects To Earn Six Figures This Year As A Start-Up Company!

"Plain and simple – Fabienne's workshop changed my life. Before attending the Client Attraction Marketing & Mindset Breakthroughs Workshop, I thought I knew what to do to get my business going. I have a marketing background and have read many mindset/spirituality books, so I started taking baby steps to establish my counseling practice. What Fabienne taught me is that I wasn't connecting my marketing with my mindset, thus I was struggling with each step.
Within two weeks of attending the workshop, I signed a new client. In addition, since the workshop I have created marketing systems that enable me to work smarter and more efficiently. I now have the foundation and tools to implement many innovative programs, including my proprietary system (I never dreamed about doing that until MMBW!) I am prepared for quantum leaps in my business and I expect to earn six figures this year (as a start-up company!).
Fabienne is so real, everything she says comes from her heart… she wants each and every workshop participant to succeed. She not only explains what to do and how to do it… she provides her own vendor contacts so you have no excuses!!
If you are serious about growing your business and taking a no excuses approach to doing what is necessary to achieve your goals and realize your dreams, I urge you to get your hands on Fabienne's workshop content!
Jodi Krizer Graber
www.bravowellness.com
Doubled Her Rates, Attracted Clients Ready To Buy Her Services, Created Several Products That Are Already Bringing In Passive Income, In Just Weeks Since MMBW

"Before Fabienne's MMBW workshop I was stuck. I was doing a lot of work but getting little if anything in return. I had a lot of people calling for free information but no one actually putting their hands in their wallets. Because I wasn't making any money, I was reluctant to hire a team to help me. Plus, I wasn't sure what I would have them do because I wasn't sure what I should be doing – or how to do it!
I knew I needed help when I attended Fabienne's MMBW workshop and I wasn't disappointed! I had an "ah ha!" moment just about every minute. I kept saying to myself "that's exactly what I needed to know" and "so THAT'S how to implement it". I couldn't wait to get back to my office and start making changes.
Since Fabienne's workshop, I've doubled my prices and attracted clients ready to buy my services, created several products that are already bringing in passive income, and I've hired an assistant who has streamlined my life!
Anyone who is considering this content should not hesitate! It is absolutely the very best money you can ever invest in yourself and in your business."
Barbara E. Friesner
www.AgeWiseLiving.com
As A Result Of MMBW, She Increased Her Income By 300% Last Year And Has Already DOUBLED THAT This Year!

"NOTHING compares to learning directly from Fabienne, which I had the pleasure of doing at her Client Attraction Breakthroughs Workshop, not once, but TWICE! Each time, I receive over-the-top-value for what I paid to attend.
Imagine 3 FULL days of marketing, mindset and system secrets that actually WORK. Not only is Fabienne an expert at Client Attraction, she is an inspiring and heart-centered teacher. For 3 days she (and she alone) taught, inspired and showed us how to become client attractive. I think the thing that most impressed me about Fabienne's style is that she's just another woman like me; a wife, mom and entrepreneur who really gets what it means to have a dream of creating and running a successful, heart-centered business, and she knows exactly how to help you make your dream come true.
As a result of attending the Client Attraction Breakthroughs Workshop, I increased my income by 300% last year and DOUBLED THAT already THIS YEAR!
My favorite part of the 3 FULL day event was how Fabienne helped us all dream, think and act bigger. Fabienne is dedicated to her own healthy mindset and that dedication shined through as she helped me and so many of us see how we hold ourselves back from the success we want and deserve. I appreciated her personal stories of how she's struggled and what she did to keep going.
Fabienne and her Client Attraction Workshop is the real deal. The steps are clear. The instructions are easy to follow. All you have to do is plug in your own unique pieces and do them! If you do, you will become more client attractive, make more money and have way more fun in your business!
Fabienne, you deserve only the best because you GIVE the best!"
Cari Vollmer
www.LifeOnTrack.com
Within A Week Of MMBW, She Had Her First Client And Her Business Is Now BOOMING With New Clients And New Programs

"Before attending the MMBW, I was pretty lost. I had great aspirations of being a relationship coach, Actually, I had been calling myself one for over a year but not knowing where to start! I am really great at coaching, but the business side floored me. I sought help on the internet and found that tools that are essential in starting a business, but then I didn't know where to put them!
After the first day of MMBW, I had breathing room! I saw how all the willy-nilly work I had done could be placed into the simple and effective system that Fabienne designed. On the second day, my mindset had already started to change. I began to really feel like the scary experience of starting a business need not be so scary, and that I could succeed!
When I got home, my husband, who had been skeptical, told me that I LOOKED different! Other friends noticed the change in my confidence and within a week, I had my first client. He is a raving fan and I had to do NO SELLING to get him. He practically fell into my lap. Since then, I have implemented more and more of the System and business is booming.
If you are thinking about getting this content, don't think, just do! It changed my life and I want you to have that same kind of peace of mind that came to me."
Sarah Anma
www.artofrelationship.net
Went From Having NO Business To One With A Brand, Paying Clients, Solid Systems, A Team In Place, And A Money-Making Website (In Less Than 2 Months)

"One month before the MMBW, I had started my training to become a Life Coach and was struggling with trying to decide my niche. I had no clients, no business and no ideas on how I was going to make this happen. What I did have was a desire and a dream to be in business for myself. A business that would provide freedom and opportunity for our family to work together.
I was surfing the web late one night after I had put the kids into bed and happen to hit Fabienne's website. I immediately felt I needed to be at the MMBW. Money was really tight but it didn't matter. I needed to go and I needed to take my husband with me. Something told me I would find what I was looking for at this event and that Stephen had to be with me.
By the end of the first day, not only had I settled on my niche; but, I had a business name! The momentum continued as my husband and I built the dream together. It has been two months since the MMBW and our life has not slowed down.
I have an established business with a fabulous brand; an assistant that is guiding us to build solid systems from the ground up so it is a seamless operation as we grow; a professional and money-making website; I've given my first teleclass; and I now have ideal clients.
Honestly, I went from ZERO to HERO in a couple months. Fabienne's system is detailed, thorough and it works. The live event is a must. My biggest advice is when you go to the live event, taking your spouse is a must!"
Rhonda Shappert
www.WinningThroughPageantry.com
Within Just One Month, She Got 3 New Clients As A DIRECT Result Of MMBW, And Planning To Triple Her Income Before End Of Year

"Before Fabienne's MMBW workshop, I had been in business for less than a year, and had just enough business to pay the bills, but lost momentum. I wasn't sure where to go next, and what to prioritize as top priority.
Deciding to go to the workshop was a leap for me financially, but one I decided I must take. After only day one of the workshop, I had gotten ALL of my money's worth and then some. And that was only the first day! There were still two more days to go full of AMAZING content.
I left knowing exactly what to do next, and what to put into place for sustainable, authentic marketing over the long-haul.
Since putting several things into place, only one month later, I've gotten three more clients – individuals and corporate – and several more hot prospects, as a DIRECT RESULT of what I learned at the workshop. PLUS, I know that I am setting my business up to triple in income before the end of the year, and to have a solid foundation for even more growth next year.
My advice for those even lightly considering getting this MMBW info from Fabienne–don't consider it anymore, just do it! Seriously. It is better than you can imagine."
Sandy Kingsley
www.corecoachingandconsulting.biz
Tripled Her Business In Just 30 Days Since The Workshop, And Easily Pulling New Clients Into Her Practice

"Before attending Fabienne's MMBW workshop I knew that I was unsure of my niche market, how to develop a product and where my clients would come from. I was lacking direction and focus. At the workshop I received an abundance of information. The content included valuable tools helping me begin to identify my niche, strategy to pull clients into my business and insight into what I was doing to keep me from stepping into my greatness. Not only did I get the exact steps for creating a highly successful business, I also strengthened my mindset to reach my peak potential.
As a result, I have an easy to follow formula for transforming inquiries into clients. I am now branding myself consistently and new clients are being pulled into my practice, in just 30 days. I have tripled my business since that workshop and it was easy.
My advice for those thinking of getting this information is you deserve to make the investment in yourself and your dream. We all benefit from guidance. The material you get will help you to reach your peak potential faster than if you were to do this on your own."
Loren Fogelman
www.mindsetformarketingsuccess.com
Within Weeks Of MMBW, She Raised Her Rates By 45% And Immediately Got New Clients Using The "Closing The Sale" Formula (She Raves This MMBW Program Is PRICELESS!)

"Before attending Fabienne's MMBW workshop I had a pretty successful business but felt that I was just going through the motions, didn't have a real direction, knew I wanted to grow but didn't know how, wasn't in love with my business and felt I was just "winging it" all the time.
What I learned at the workshop was much, much more than I could have ever anticipated. I expected some good marketing information, and Fabienne over-delivered! I immediately implemented much of what she taught. I now consistently market each week, I delegate much more to my team than ever before, I've written some compelling website content and I've successfully worked on what she taught us about "closing the sale". I consistently schedule in a couple hours each day to market my business – all of these things (and much more!) I learned from Fabienne.
But what I wasn't expecting was to come away with a clear vision and an amazing new understanding of my purpose in my business. I didn't even know this was an area that was missing from my business.
When I returned home I confidently raised my rates by 45% and I immediately gained several new clients putting into practice what I learned from Fabienne about closing the sale! Now my business is thriving with fewer clients (by design) yet I'm enjoying a wonderful and substantial increase in income.
I'm in love with my business again because it's the business I want and that I've recreated to work for me. I can honestly say that had I not gone to Fabienne's workshop, I would still be unhappy, unsure, trying to build my business, and just going through the motions.
If you're considering anything that Fabienne has created just know that whatever information Fabienne shares is priceless. You'll learn things that you didn't even know there was to learn. You'll receive information that's super easy to implement right away. You'll get clear on what you need to do and the steps you need to take to create the success, the life and the business that works for you!"
Donna Toothaker
www.1stVA.com
Went From A Few Clients Who Paid Her Next To Nothing To Raising Her Fees, Having A Plan AND 6 Paid Clients With More On The Way!

"I dialed in to the phone call about the workshop reluctantly. I was certain I wouldn't participate. My husband realized something in that phone call changed my mind. He was right. I hung up jazzed and unable to sleep. I was ready to go and to pay whatever it cost.
When Fabienne asked us if we were ready to play big, I sat there wondering what she would think if she knew how small I'd been playing. I was still in training to be a certified coach, had a website, knew my niche, but I had only a few clients who paid me next to nothing, with no new clients in sight. I'd been playing so small, that the act of coming to the MMBW was playing huge for me.
After the conference, I was so excited I could hardly sit still. I no longer had ideas – I had a PLAN so big it both took my breath away and gave breath to my work. Possibilities became probabilities. I came home ready to implement my plan and I have. I raised my fees and am now working with six paying clients with several more considering their options. Marketing is both work and fun – I'm having fun working towards my financial and personal goals. I'm stepping out, up, and over the old lines I drawn. While this is an emotionally charged time for me, it is balanced with a knowing – a certainty in my purpose and passion.
I came home with my faith strengthened, infused with a new courage, and delighted by the call on my life – coaching authors. When asked by a friend recently, if my trip to LA was worth the cost, I grinned and said, "It was solid gold. What I learned about myself is priceless. What I learned about marketing I can take to the bank – literally."
Joy DeKok
www.gettingitwrite.net
Got 5 New Potential Coaching Clients And 3 New Speaking Engagements Since Implementing The MMBW Principles, And Expects Her Revenues To Exceed $150,000 In The Next 12 Months

"After a hiatus of a year, I decided to step back in to my coaching and speaking business. I knew that I needed to 'do business differently', especially since I now live in a new city on the other side of the country. I recognized that I needed three things: focus, systems and a support network of like-minded, high-achieving, positive professionals.
In attending Fabienne's MMBW workshop, I received all this, and much more than I expected. What I appreciated about the workshop is that it was all work (no fluff!), full days and evenings, the content was relevant, meaningful, applicable, sustainable and do-able!
And, as a result, I have put the much-needed systems in place for my business, I re-vamped my e-zine and website to create pull-marketing content and was approached by 5 potential new coaching clients, I have 'attracted' 3 new speaking engagements. I have reduced my stress 100% and I expect revenues to exceed $150,000 in the next 12 months because now I DO have all the right systems in place AND the support to help me get to the next level of business!
If you're thinking of attending this workshop, DO IT! Time is money so don't waste another moment trying to reinvent the wheel yourself! Fabienne is an expert at what she does, and she's very transparent and generous in her sharing, and she surrounds herself with 'the best of the best' which is very inspiring and helpful!"
Pat Mussieux
www.Steps2Happiness.com
Went From Stressed-Out And Worried About Money And Clients, To Feeling Unstoppable With A Streamlined Business, Lead Generation Tools, A New Team In Place, AND Passive-Income Information Products About To Launch

"Before attending Fabienne's MMBW, I was stressing out and worrying about money and clients all the time and not getting tasks accomplished. I had some systems in place, but the big thing lacking was my mindset. At the workshop I received great support, encouragement, a chock-full-of-information binder, great direction, fantastic contacts and as a result, I have almost completely streamlined my office workflow.
I expect to have two books and several money-generating, passive-income information products on the shelves to sell by the end of the year. One a children's book and the second a Dog Training book. I'll have a dog training "Tricks" DVD and a "Bite Prevention" Seminar-in-a-Box by the end of the year. I have hired a second trainer, an assistant and have gotten my irresistible free offer to a fulfillment house to use for lead generation. My new website will be launched next week. I can't wait! I'm unstoppable!
My advice for those thinking of getting this information is…stop thinking! Do it! Implement one thing at a time and watch your business grow fast!"
Ana Melara
www.TrainingWithGrace.com
Just ONE Thing She Implemented From The Last MMBW Brought Her 4 New Large Corporate Clients. She Is Taking Changes Like Never Before And Has Experienced A Total Renaissance In Her Business
"Just a note to let you know that since I attended the MMBW Workshop, there have been so many shifts in my life! First of all, my confidence has skyrocketed to CONFIDENCE GALORE! Your workshop showed me what I needed to add to my marketing mix, to get even more clients, and to BELIEVE in who I am.
I'm smiling now knowing that before the MMBW workshop, I didn't even have a veritable marketing plan in place. Now, just one thing I now do has referred me four new clients this year alone, and the opportunity for my prospects to see me, authentically—as a value-driven business owner, and go-getter, who gets the job done.
Mindset-wise, your Workshop has been powerful. Getting to the core, aligning to what's important in my life, taking chances I wouldn't have dreamed of, stepping out of my comfort zone, and incorporating all of that into a business that will soon be, of my dreams. I have learned how to open up to receive new opportunities like never before.
All in all, my life would never have been the same without the MMBW Workshop, and meeting you! I can honestly say that the renaissance of my business began at the MMBW workshop — and my growth, personally and professionally, has only grown since. I can't believe my own transformation — of my life, my business, and my new network of friends and colleagues.
I wasn't sure about attending the MMBW Workshop when I signed up, but I am thankful I did… on so many levels. Thank you, Fabienne, for providing me with the opportunity to affirm who I am, and for providing the roadmap to take my business to a new place of success!"
Robin Samora
www.partnerpromotionsinc.com
Automated Her Marketing, Taking Her From 3 To 9 Clients In 2 Months, And Expects Her Income To TRIPLE This Year Alone!

"Before attending Fabienne's MMBW workshop I was averaging about 3 clients and spending all my time with them and not much attention went into growing the business. At the workshop I received information and insight about the importance of planning your business from the ground up. I was given tremendous marketing tools and resources to support and automate my business. The one piece of marketing information that proved the most helpful is that marketing is all about relationship with your customer and being authentic.
I would recommend a small business owner to purchase this information and follow the advice given. After implementing some of Fabienne's methods, I now average about 9 clients and my income is expected to double if not triple this year."
Colleen Bain, M.A.
www.els4kids.com
"After Working With Fabienne and Her System for Less Than Three Months, I've Already Signed on Seven New Clients."

"There are so many accolades I could give about Fabienne Fredrickson, but why not tell you the most impressive? After working with Fabienne and her system for less than three months, I've already signed on seven new clients. Not only does she give you the formula for how to attract clients in record time, her materials and resources alone are worth the price of her services.
Fabienne has saved me weeks and months of trying to re-invent a wheel that she has mastered and generously shares the how-to. Her coaching is a must for every professional in a service business."
Jane Pollak
www.janepollak.com
"The Results Have Been Amazing and Quick!…Fabienne Is a 'Results Producer'."

"Before I started working with Fabienne, I was at a plateau in my business. My business had grown but it was not where I wanted it to be, and no matter what I did wasn't making much of a difference. I was frustrated, and knew it was time to reinvent myself and didn't know how to do it on my own. I hired Fabienne because I had seen her speak and knew from what she said that she was just what I needed to jumpstart my business, find my niche and attract more clients. In the 4 months I've been working with Fabienne, I've developed a new sales system, added 4 new clients, sold 2 new training programs, and redesigned my website.
The results have been amazing and quick! I've previously worked with 3 other coaches and never accomplished so much in such a short period of time. All I can say is that Fabienne is a 'results producer'."
Rochelle Togo-Figa
www.salesbreakthroughs.com
"I'm Enjoying More Money, More Clients…I'm Building a Large Client Base."

"Working with Fabienne has taken my business to a level I never imagined. I'm enjoying more money, more clients, more fun, a clearer identity in the marketplace, and clear, easy articulation about my services and why they are unique and effective. I'm working smarter, not harder.
Before working with Fabienne, my marketing and promotional efforts were inconsistent, more or less hit or miss, I wasn't reaching new potential clients and I was trying to be everything to every potential client. Since working with Fabienne, the tools I implement are effective; I am consistent and efficient in my efforts; I'm building a large client base; we look at ways to continuously improve my services; I reach the ideal clients quickly, inexpensively and effectively. Since then, I have more clients; I am implementing tools that keep a steady stream of potential clients finding their way to me, with little or no effort on my part; I not only understand now what marketing is, I see how effective it can be and I like doing it.
Working with Fabienne isn't magic or even rocket science. She's consistent, effective, always learning about what works better, smarter and faster and she passes it directly on. I would be delighted to speak to anyone who wants to hear it from the horse's mouth (a real live client) that she delivers on her promises."
N. Brooke Lieb
www.brookelieb.com
"Working with Fabienne Is the Best Investment I've Made In My Business and Myself"

"Before I started working with Fabienne and implemented her Client Attraction System™, I knew exactly where I wanted to go (or so I thought) with peggiespets.com. I knew that I wanted more clients, in less time and I wanted to prove to others (and myself) that a pet-care business was not only a 'nice little idea' but was a viable and lucrative business. Since working with her I have not only attracted more clients and made more money than I had planned for this year, but I have been able to focus more on my life-work goals more than I ever thought possible!
Fabienne is a tireless cheerleader, a savvy business woman and a lover of life. Her enthusiasm, combined with her bottom-line results-oriented approach, has done wonders for my professional growth by helping me focus on what needed to get done!
She has managed to bring to light some of the dormant skills that I've been longing to use in my professional career and I can't thank her enough for that. Working with her is the best investment I've made in my business and myself and I sing her praises to anyone who will listen!"
Peggie Arvidson-Dailey
www.peggiespets.com
"Fabienne's Systems, Information and Wealth of Knowledge Are Worth Every Part of the Investment and I Attracted New Clients Immediately."

"I have worked with Fabienne two separate times, and each time, Fabienne is brilliant at helping me put things in perspective and in helping me always build my business. With her help, I stay totally focused on my goals and true to the course (she wouldn't let me do otherwise!).
Fabienne's systems, information and wealth of knowledge are worth every part of the investment and I attracted new clients immediately.
Fabienne's delivery is fantastic and I really enjoyed the process—it was fun. All her information is customized totally for me, my goals and my business…resulting in the success of allowing me to take a 10 month sabbatical!
One year later I am still applying the tools—long lasting effects—I think that is pretty cool!! Fabienne will actually roll up her sleeves and get to work with you, as if it were her own business. She's right there with you, creating your business identity, brainstorming, coming up with plans, and keeping you on track so that you get things done and get the results you need.
An added bonus is that we get things done on the phone, which I especially love as I have so much going on…But most of all, I love the immediate results! I have recommended Fabienne very highly and will continue to do so."
Dianne Coles
www.imageheart.net
"Working With Fabienne Has Made ALL the Difference in my Business…I Am Getting More Clients!!!!"

"Working with Fabienne has made ALL the difference in my business. When I first started with Fabienne, I was unfocused, my practice was dying before it even got started and I was overwhelmed with the "day-to-day" strategies of starting a small business. I was working really hard, without any payoff and seemingly in circles. After my first session, I had a sense of direction and clarity and began to move my practice into action!
I now work smart and don't let busy-ness prevent me from getting out there and getting clients, people who meet me at my regular networking events view me as a "notable networker" and a marketing wiz. (Believe me, I did NOT have that before working with her.)
I've gotten things from Fabienne that I never expected to get. She really helped me through the tough times of being a business owner and has always been extremely supportive. When you are out there on your own, it's wonderful to know that you have someone on your side and who's been there herself. Most importantly, I am getting more clients!!!! I'm very OFTEN asked how did I get this or that idea, or I get compliments on my work and professional presentations…I simply say, "Hey, I have a great business coach!"
Karin Witzig
www.KarinWitzig.com
"Within ONE month of the Mindset Retreat, Sandy signed on her very first $25,000 client!"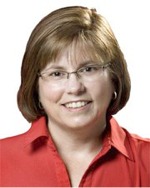 "I went to Fabienne's Mindset Retreat in Miami with the intention of getting my mindset cleaned up. I know that I have big work to do in this world and I knew I was keeping myself stuck and miserable. After spending 3 days with Fabienne and the amazing people in attendance, I got some BIG shifts in my thinking! I realized how fear had paralyzed me AND I learned how to change it.
Needless to say, I went home with a ROCKIN' new attitude and outlook! Within a month after the event, I signed on my very first $25,000 client! Thank you Fabienne!!!"
Sandy Rees
www.getfullyfunded.comm
"Jamie's business has gone from "concept" to 3 high-paying clients in less than 90 days since discovering Fabienne's Mindset Techniques"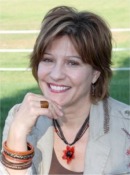 "As a serial entrepreneur with strong tendencies toward under-earning and under-achieving, I knew that my "mindset" was the #1 barrier to realizing my full potential, personally and in business. Honestly, I was desperate for answers and tired of living life with trepidation.
Now, less than 90 days after attending Fabienne's Mindset Retreat, my business has gone from "concept" to 3 high-paying clients. The right systems are in place and I've hired 2 virtual assistants to help me get out there in a "BIG WAY".
Most importantly however, I left the Retreat a very different businesswoman than the one who arrived that first day. Fabienne attracts amazing men and women from all over the world and it was truly a pleasure sharing and stretching with them in a safe and nurturing environment. To say that the retreat was "life and business altering" is an understatement. Thank you Fabienne and fellow mindset attendees!"
Jamie K. Brown
www.thenojudgmentzone.com
"Within a few weeks after the Mindset Retreat, Elona went from "being at death's door" making LESS than $1,000 per month to enrolling 12 new clients and is on track to earn 7-10K per month in 2011."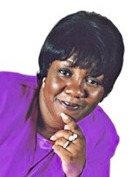 "Before I connected with Fabienne, I was stuck, literally immobilized, not doing anything with my business. It was like I was frozen in time for a period of three years. As an entrepreneur, I was at death's door, I was bringing in less than $1,000 per month.
I knew something was wrong, something was stopping me from moving forward. I was going through all the motions but I was only doing busy work and not taking care of business. I needed to know the truth. I prayed for truth! And then the answer came. I signed up to be on the preview call for the Mindset Retreat and that is when the BIG BREAKTHROUGH began. The insight and information that was shared on the preview call was so powerful. It was as if someone split me wide open and exposed everything that was hidden, blocking me from moving forward.
I knew I had to be at the mindset retreat. I knew there were going to be things shared that would continue the "change reaction" taking place in me. Through the information that Fabienne shared, I have received inner healing that has exposed the incongruencies in my life. I am now up and moving in my divine purpose using my unique abilities. Within a few weeks after the mindset retreat, I enrolled 12 new clients in my very first group coaching program and I am on track to earn 7-10K per month in 2011."
Elona Sanders
www.elonasanders.org
www.thedeliverancedoctor.com
"Fonda is now attracting the type of clients she's always wanted, with clients booking her in advance!tuned into her heart's desire for her business, which has helped with her partnership and even her marriage."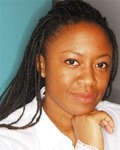 "Before attending Fabienne's Mindset Retreat, I never made the connection that my spirituality and my business had anything to do with one another. I kept everything compartmentalized and was very wary about the direction of my business. At the retreat I received information that has been floating around in my head for years that didn't resonate with how I 'worked' my business.
I am able to see areas of neglect or 'goofing off' and get laser clear about how to attract clients through a know-like-and-trust factor through the energy I exude. I noticed how my feelings of lack or not having enough were causing a lack of clientele. But now as a result of attending the Mindset Retreat, I am now attracting the type of clients I have always wanted in my business ON PURPOSE and WITH PURPOSE.
Clients book with me in advance. They are thinking outside the box to help propel me to the next level. The Mindset Retreat not only allowed me the opportunity to tune into my heart's desire for my business, it has helped my partnership and thus my marriage.
My advice for those thinking of getting this information…do not hesitate! It is still changing my life. EVERY time I re-read my personal notes about the retreat or listen to the Workshop-in-a-Box, I have constant ah-ha moments. With practice and a light heart, I will be able to not only work my business for years to come, but also dream up bigger and better things, so that I may cause a big, big ripple effect in the world. Thanks Fabienne!"
Fonda Clayton
"Anna increased her sales by 20% and expects to increase that to 50% very shortly."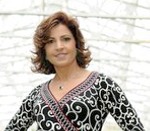 "Before working with Fabienne on my Mindset, I wasn't sure of how to shed the limiting beliefs that were holding me back. I was spending too much time in a place of fear, which was literally sabotaging all the positive things I was doing to grow my business. Fabienne believed in me and gave me the tools I needed to let go of my sabotaging beliefs. I still have times that I go into that place of fear, as all entrepreneurs do, but I am now able to recognize it for what it is and can immediately shift my focus!
I love that everything Fabienne teaches at her Mindset Retreat is from her own personal experience. Every word is AUTHENTIC and REAL. She has this amazing way of making you feel like you've been friends forever (the kind of friend you would trust with your life). Fabienne is the best mentor and coach you could ever hope for. She laughs with you, she cries with you and she gives you that extra push just when you need it!
Just in the last couple of months since the Mindset Retreat, I've been able to increase my sales by 20% and expect to turn that 20% into 50% very shortly. This in an industry where all I hear is how business is down due to the economy! Fabienne doesn't allow you to use such crutches…
I would highly URGE anyone looking to grow, either personally or professionally, to let your guard down and just go for IT!!! You will not be disappointed in this Mindset Retreat content, I promise you that!"
Anna Linnehan
www.maximumimagesalon.com
"Since attending the Mindset Retreat, Gail's new business brought in over $7,000 in monthly continuity income and over $42,000 in new contracts!"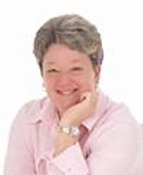 "What can I say about Fabienne's Inner Game of Abundance Mindset Retreat? Wow! Wow! And Whoo Hoo! Before attending the Mindset Retreat I was studying mindset, law of attraction and principles of abundance on my own. I found myself "thirsty" for the mindset information even more so than marketing and business information.
I really wanted to identify and break through the barriers that have been holding me back for 50 some years. I wanted to discover what my life purpose is and what I should be doing to work in that direction. I knew that if I could come closer to answering my most daunting questions about the inner "me", all other aspects of my life would begin to come together.
At the Mindset Retreat I was completely blown away. I became a human sponge and soaked everything in. I began to totally recognize where my work needed to be. Fabienne gave amazing exercises to discover inner blocks and solutions to rid those blocks, tools to kick the bad habits and stay tuned into thoughts and feelings, how to recognize what your gut or intuition is telling you and so much more. One of the most powerful lessons for me was how I've been sabotaging myself by saying "no". I'm quickly realizing to just say "yes" and the details (how) of the yes will be shown to me.
Since the Mindset Retreat, opportunity seems to fall out of the sky and I'm saying, "yes" if it serves my business and me. My income has dramatically increased as my partner and I brought in 5 new clients, 3 new high level marketing clients, an opportunity to partner in a live event and live speaking gigs. This new business resulted in an additional $7,000 per month in continuity income and over $42,000 in contracted services.
If you're thinking of connecting with Client Attraction and Fabienne, don't think – just do. You were brought here in this moment for a reason. Say "yes" and experience the results as I have and continue to do. Fabienne is authentic, so very relatable and the real deal. I am so happy and grateful to call her my friend and mentor!"
Gail Saseen
www.completemarketingsystems
"Within a month, Deb had 2 new clients, got her book ready to be published, hired an assistant, and was invited to do 2 teleseminars!"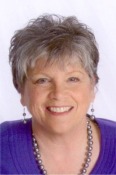 "Before attending Fabienne's mindset retreat, I was having a difficult time staying focused. I wasn't staying true to myself and bouncing all over the place looking for answers outside of myself.
I know realize that your mindset has everything to do with your success. You don't make any money if you "go to work" second guessing everything you do. The retreat made me realize that what I am doing for women is quite unique and powerful. I just wasn't sure how to do it. Fabienne's content helped me realize how close I was to making this a success. I had so many ah-ha's about my journey.
If you follow her system, it works. I attended less than one month ago – and have 2 new clients, my book is ready to be published by the end of November, I hired a part-time assistant, my website is on track to be finished in 2 weeks, and I've been invited to do 2 teleseminars."
Deb Schmitz
www.womensmoneymakeover.com
"In just once week after the Mindset Retreat, Trisha signed on 7 new clients, and expects to increase her monthly income by $40%!"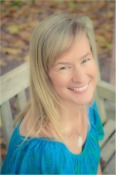 "Before attending Fabienne's Mindset Retreat I had been struggling with my business and felt like I didn't have anywhere to turn. I was literally beating my head against the wall trying to figure out how best to get new clients. I knew that I had an amazing service to offer but I had zero resources to help me market my business and myself effectively.
At the Mindset Retreat I experienced a total transformation. I had studied and read all sorts of different self-help and law of attraction books over the years and desperately wanted to build my business and change some of my "stuck" behavior patterns. I was beyond frustrated. The information Fabienne shared at the Mindset Retreat was the secret key that really unlocked my feeling stuck and helped me finally "get it" around mindset and manifesting.
In addition to the mindset transformation, I also received some wonderful marketing tools, which I really needed! The thing I realized is you need both marketing and the mindset! You can have the most brilliant marketing plan in place but without the mindset piece, it is more difficult to grow your business and change your life to match what you really want.
I experienced visible shifts in my business during the Mindset Retreat! On day two of the retreat, I was offered two speaking engagements and got two new clients. In the week after I arrived home, I attracted another five new clients, which generated a thousand dollars, in just four days!!
I have continued to experience amazing results in my business and I expect to increase my monthly income by 40% by the end of this year. I had always kept my business in a very limited, predictable box. I used to envision a nice little part-time business, maybe make enough to pay the bills and go on a vacation once a year. Thanks to Fabienne and the information I received from the Mindset Retreat my vision for my business and myself has expanded dramatically! I now see myself helping to change thousands of people's lives in a big, big way! I finally feel excited about my future and it feels great!
I know this may sound a little crazy, but it is absolutely true – this retreat has completely changed my life! Fabienne shares tons of amazing information in a very candid, clear and most importantly in a genuine and authentic way! It has given me the shift I have been waiting for. My self-confidence has increased and I feel like I finally have what I need to succeed."
Trisha Moore
www.TrishaMoore.com
"Sheri walked away with a renewed purpose and vision for her business, but a renewed marriage as well! She's on her way to replacing a former full time income from her part-time business!"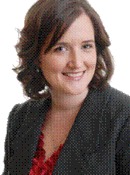 "Before attending Fabienne's Mindset Retreat, I knew that I had big dreams and visions for my business, but was constantly frustrated because I didn't know how I was going to get there. I was afraid that my success or failure could destroy the one thing that was most important to me — my marriage. I often felt frustrated and alone in my goal to become a full time entrepreneur.
At the Retreat I received great insight into the unproductive rules that I had created for myself that were keeping me from following my dreams and taking my business out there in a big way. In addition, because my spouse was with me, we were able to work on some commonly held "rules" that were stopping our success and in agreement move past them. An awesome aside from this retreat was that we walked away with not only a renewed purpose and vision for my business and life, but a renewed marriage (almost literally). As a result, I came to the realization that I had the tools and the mindset to make my part-time business my full-time business. Since the Mindset Retreat, I have had the confidence to grow and market my business to replace the income I was making in my full time job.
My advice for those thinking of getting this information is that this Retreat is a MUST for anyone trying to take their business to the next level. If possible, it is recommend that you study this with your spouse. This will allow you to be on the same page and remind each other when you slip into your old way of thinking. Fabienne's content and presentation helps you get real with yourself and understand all the false beliefs you use to keep you in your current situation. Once you deal with these, you can get to work and say "no" to fear and other excuses that use to hold you back, You have the skills you need to start taking your business to where you know it needs to go. For me the event was truly life changing and will be known as one of those defining moments in my life."
Sheri Chaney Jones
www.measurementresourcesco.com
"This year Jayne expects to hit 6 figures and that is all thanks to Fabienne and her amazing way of showing the way"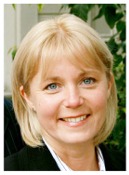 "Before attending Fabienne's Mindset Retreat I knew that my mindset was probably holding me back a little. I've done lots of work on my mindset before so I thought that the 3 days would just be reinforcing a few ideas. Well how wrong could I be…I was totally blown away by what I learned in those 3 days and I'll never thing the same again.
In my business I now come up with new ideas all the time, every step seems so easy and I'm having the time of my life! Fabienne not only shows you the marketing systems to put your business on auto pilot (in her other programs) but once the mindset is in alignment, it just frees you up to be the best while building your business by following your heart.
Since the mindset retreat my business has finally taken off. I knew I was putting the brakes on my business but I didn't realize how strongly I was affecting my success by making so many excuses. This year we expect to hit 6 figures and that is all thanks to Fabienne and her amazing way of showing you the way.
If you're serious about growing your business with authenticity and passion then I can't recommend Fabienne enough. You must take a no excuses approach and get this information for yourself. You will NOT regret it. Thank you Fabienne you are awesome!"
Jayne Wells
www.mindandbodytherapy.co.uk
"Dawn has DOUBLED her monthly income since the Mindset Retreat!"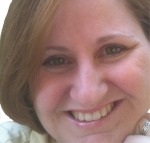 "Before working with Fabienne, I couldn't make sense of why so many things seemed to fall apart or simply did not get off the ground. Deep in my heart, I had such a desire to be of service and to share my gifts. I would even put all the right pieces in place, invest in myself and take action. But every time, something stopped me short. And every time that happened, I told myself to try harder, invest more, make it work. Until recently.
The Inner Game of Abundance Mindset Retreat lifted a veil for me. I saw clearly for the first time how tiny thoughts formed decades ago were influencing my feelings and actions. I saw that my results were simply a reflection of beliefs I had refused to acknowledge or fully heal. It wasn't even about my outer game and what I was doing. It was my inner game and who I was being, mostly by default. Fabienne gave me the practical tools to change that! By seeing through that veil to what is possible, I have already doubled my monthly income from my existing marketing business (in less than two months!)
Opportunities are showing up everywhere, and I know it is because I am not cutting off the flow in ways I used to. I am even more excited to finally be stepping out in faith to create something new. Before the Mindset Retreat, I doubted that anybody would want what I really had to offer. Thoughts of being labeled or rejected kept me stuffing my true calling in a box under the bed. Now, staying small and "being stingy with my brownies" is simply not an option.
When she talks about mindset, Fabienne comes alive. You can feel a shift in yourself. It is as real as real can get. But what's even more beautiful and transformative is the way she can allow for the truth to emerge from within you. Fabienne helps you dream bigger and reach higher. She holds up a mirror that allows you to see for yourself who you really are. And it's so much more than what you have allowed yourself to see.
Fabienne doesn't just talk about mindset. She lives it. Her authenticity, generosity and amazing ability to connect on a deep level set her apart. If you are struggling for no apparent reason, spinning your wheels in business and never getting off the start line — or if you're simply tired of fear, frustration and failure, I urge you to get this Mindset Retreat information and let Fabienne "share her brownies" with you."
Dawn Richerson
www.makeyourhealingmatter.com
"Shirley is experiencing a 72% increase in sales since attending the Mindset Retreat!"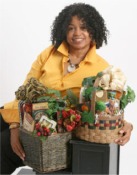 "My business was in chaos before attending Fabienne's Mindset Retreat. It had great bones, but few were connected. At the Retreat I received guidance to organize my action plan and clarity to eliminate the chaos. As a result, this is what I'm accomplishing in my business:
*600 percent increase (yes, 600 percent) in teleseminar enrollments; *72 percent increase in sales; *48 percent increase in new visitors to my websites; *More confidence in identifying and pursuing business opportunities

My advice for those who wish to achieve the same or better results is to immediately invest in this program so you too can create a rewarding and profitable business at a pace that's much faster than is possible by going it alone."
Shirley George Frazier
www.giftbasketbusiness.com
"Just after the Mindset Retreat, Kachelle made $1,000 in just 24 hours and signed on 3 new clients"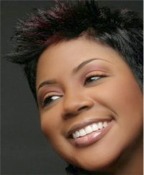 "Before attending Fabienne's Mindset Retreat, I knew I had a great vision that I wanted to get out to the world but I didn't understand what was wrong with me that I couldn't get it out effectively. At the Retreat I received the mental reprogramming that I didn't even know I needed! I received clarity, a concise plan of action and found my niche for success through Fabienne's brilliant exercises.
This retreat literally changed my personal and professional life. After I returned, I acquired 3 new clients, $1000 in 24 hours and am preparing to launch my own programs and services that will definitely help me get my "brownies" out there in a big way!
If you are truly ready to take your thinking and business to the next level, this program is for you! But be careful, you will open Pandora's box & be held accountable to yourself to be all you can be and do all that you can for your ultimate success.

Thank you Fabienne & Derek!"
Kachelle Kelly
www.kachellekelly.com
""Sandy brought in $50,000 in profit in ONE day as a result of a big breakthrough she had at the Mindset Retreat""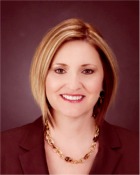 "Before attending Fabienne's Mindset Retreat, I couldn't see all the self-sabotaging language and beliefs that were limiting my success and not allowing me to step into my BIG vision. As a professional image consultant I also could correlate how these poor self-image messages were preventing entrepreneurs from creating a professional branded image. Prior to the workshop I found myself limiting my income beliefs to matching my former income as a senior level executive for Macy's. I now understand that as an entrepreneur I can achieve an even greater income, wealth and personal freedom ­ far beyond my corporate position.
At the retreat I received so much valuable information that I now incorporate into my daily coaching practice. I found myself instantly resonating with Fabienne's communication and presentation style, which was engaging, insightful and authentic. As a result of attending this Mindset Retreat I have positively shifted my mindset and I am on track to earn a multiple six-figure income within the next few months.
My advice for those considering these materials is that this is an "Entrepreneur's Must-Have Business Tool" and it belongs in every entrepreneurs' professional library. If you want to learn from the top expert on how she struggled in her early years as a solo-preneur and then overcame all the obstacles, mindset, and roadblocks to achieve a multi-millionaire dollar empire, this program is for YOU! Take the leap and stand on the shoulders of a powerful woman to learn her easy step-by-step shortcuts to bring you greater success and wealth in record time. Thanks Fabienne, for a very inspiring and empowering retreat!"
Sarah Hathorn
www.illustraimageconsulting.com
"Sarah in on track to earn a multiple six-figure income within the next few months since attending Fabienne's Mindset Retreat"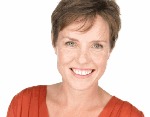 "At the Inner Game of Abundance Mindset Retreat, I received 3 major breakthroughs that have produced massive results! I rewrote my intention to sell our house, which had been on the market for 8 months. Within 3 hours of writing down my intention according to Fabienne's formula, we had 10 inquiries to rent AND 6 hours later, it was rented!
And the last breakthrough—which since working on it brought me $50,0000 in profit in one day—is that I need to speak my truth. I realized that not forgiving and forgetting comes from my past when I was living in war torn Zimbabwe and that speaking my own truth allows me to step past my fears and play BIG in my life and my business."
(This is Sandy's second time attending the Mindset Retreat. The first event changed her life and brought her business to over a million dollars in sales this year, for the first time.)
Sandy Salle
www.hillsofafrica.com
Legal Disclaimer: Every effort has been made to accurately represent our program and its potential. Any claims made of actual earnings or examples of actual results can be verified upon request. The testimonials and examples used are exceptional results, don't apply to the average purchaser and are not intended to represent or guarantee that anyone will achieve the same or similar results. Each individual's success depends on his or her background, dedication, desire and motivation. As with any business endeavor, there is an inherent risk of loss of capital and there is no guarantee that you will earn any money.