Attention Coaches, Consultants, Small Businesses and Self-Employed Professionals:
---
"Networking Secrets Revealed!
Now You Too Can Learn Exactly How To Attract ALL The Clients You Need, Keep Your Practice Consistently FULL and Always Have A Pipeline Filled With Prospects, Just By Networking!"
---
If you're like millions of self-employed people who just can't seem to get enough clients and for whom networking has never really worked, then you've landed in the right place.
---
From: Fabienne L. Fredrickson, Stamford CT, USA


Dear Solo-preneur,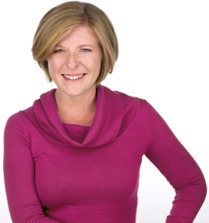 I have felt the anxiety you're feeling now. That's because I've been there too. There was a time in my business, as a self-employed person back in 1999, that I didn't have enough clients. Sure, I had SOME clients, enough by most people's standards, but not enough to pay my big-city rent AND my bills each month. The credit card companies were calling, asking for payment almost on a daily basis. Every time I heard those messages on my voicemail, my stomach would turn into knots.
I needed to figure out a way to start attracting LOTS of clients, and fast! One day, I made a commitment to doing everything it would take to get clients, and I was going to take a no-excuses approach to doing that.
That's when my Real Estate friend Emma O'Brien entered the picture. We were talking about our businesses and especially my new business. When she heard me confess that I didn't have enough clients and things weren't going so well financially, she jumped up and said, "Well, you've got to join my networking group!" as if it were the answer to all my problems.
Mind you, I'd never even HEARD of professional networking before this, so I was a little skeptical. But a good dose of desperation got me to Emma's networking group just three days later and I walked away with a referral for a new client an hour later. Ta da! Could it really be THAT easy?!
Well No! Obviously, I made a ton of mistakes along the way, some that I'm embarrassed about, some that cost me a lot of effort, but mostly a frustrating amount of time. There were a few months when I would be totally at my wits end, frustrated because I either got no referrals at all, or even worse, the WRONG types of referrals. Sometimes I would even come home and cry out of sheer exasperation. Until I figured out how Master Networkers got all their clients, just by observing them.
So, why is networking so difficult?
My theory about why so many of us self-employed professionals know we should network on a consistent basis, but don't, is because we've never been taught HOW! We go about it not really knowing what to do, making mistakes, and not seeing any real results from it (it makes us think it doesn't work!).
In a way, this is good news. It means that nothing's wrong with YOU! You're not the only one, and if others like me and my clients have done it consistently, you can too.
The good news is, once we're taught EXACTLY what to do and what to say in networking, then we start seeing REAL RESULTS (i.e., new clients, consistently). That is, when we take massive action. Imagine yourself jumping up and down, fist in the air, saying "Yes! I just signed on ANOTHER new client!"
There's no feeling like it in the world, especially when you've experienced the drought of not having enough clients. The cool thing is, when you start signing on a bunch of new clients that you got from networking, you automatically get even more confidence to push you to the next level.
Fast forward almost 6 years and today my practice is bursting at the seams. I'm bringing in 6 figure revenues working only 9 to 12 days a month, I've cleared all my debt, and I virtually always have a waiting list of clients. Next year, I'm planning on doubling my current revenues.
You know where it all started from? Yup, networking!
---
Hi, my name is Fabienne Fredrickson and I'm a Client Attraction expert and Networking Guru (yes, my friends DO make fun of me when I say this, but it's true!) That's because I filled two of my private practices in less than 8 months each, using networking as a substantial cornerstone of my marketing plan the first few years.

Today, all I teach, speak, coach and write about is Client Attraction and Networking, nothing else. I'm here to tell you that there's hope. I do this because I am frustrated to see so many talented practitioners who are really good at what they do bang their heads against the wall repeatedly, not knowing how to get clients. Now that I know how to get clients and that it's actually not difficult at all, I'm here to spread the word, BIG TIME!

I've spent the last several years taking every single aspect of what's worked for me and my hundreds of coaching clients and put it very specifically into a home study system on networking I now call the "Secrets of Master Networkers: How to keep your practice consistently FULL just with networking."

What is it? It is a downloadable (PDF) compilation of absolutely everything I learned and now share with my clients to help them attract all the clients they need by maximizing their networking efforts to the highest level. It includes 103 pages, 54 assignments, and 18 worksheets.

Here is just a sampling of what you'll get from this indispensable networking bible:
| | |
| --- | --- |
| | How to create a NO-FEE sales force that works consistently to get you clients (without you having to do any work). |
| | The ULTIMATE ICEBREAKER I still use that will allow even the shyest person to easily approach people. (Yes, even you!) |
| | What types of clothes you should ALWAYS wear to networking events. |
| | The ONE area of any networking room that is the kiss of death! |
| | Your PERSONAL ROADMAP to deciphering which groups are going to yield you better results. (Don't even think about networking until you read and grasp this crucial concept. Otherwise, you might as well stay home watching American Idol.) |
| | A simple 2-step process to fish exactly where the fish are (instead of fishing in the wrong pond and getting few results like you're probably doing now). |
| | All the tricks to turning your business card itself into a well-oiled referral machine. |
| | The 7 elements to a KICK-BUTT elevator speech that will stop their eyes from glazing over and finally get you a TON of referrals. |
| | How to turn your existing networking efforts into CASH COWS. |
| | The one question I came up with (and always ask) at any networking event that will triple your networking results. |
| | What you should always add to your networking that will get them to remember you days after you've met them. |
| | Exactly what to say to GRACEFULLY end a conversation to continue mingling (without hurting anyone's feelings). |
| | A step-by-step script of exactly what to say when they express interest (so that you can close the sale). |
Once you apply these steps, even if you apply only one or two of them, you will start seeing results. Apply more than one or two and you'll start noticing some REAL business coming in. Implement ALL of them and you too will become a Networking Guru and Client Attraction machine!
There's no need for you to reinvent the networking wheel. Just take these steps, one at a time and start working them into your own systems.
---
OK, I'm ready to do this for myself! What now?
CONGRATULATIONS!!! Sounds like you're ready to start seeing some real results from your networking and start getting more clients!
By the way, did you read about the studies that show how decisive people who take action quickly are much more likely to succeed in life and business than those who tend to over-think each opportunity? Congratulations on being predetermined for success! Here's how you can proceed.
---
Does this really work?
Yes! A resounding "Yes!" The result of your implementing these networking secrets is an approach to networking that, over time and with your dedication, works consistently to attract all the clients you need.
"How quickly can I expect results?"
Obviously, this depends on how long you've been in business and how much you put into the assignments
in the home study system. That said, virtually all clients see results within the first couple of months in the form of new clients or new prospects, more revenue, and more referrals.
"How can I guarantee myself that I will get more clients, in record time?"

Do all of your assignments and fieldwork outlined in the System. Be totally focused on this for a period of 6 months. Understand that it's not a "quick fix," it's not magic and it takes up to 6 months to a year for you to plant the seeds and for those seeds to grow into the fruit that you can enjoy.
"Will I recover the investment I put into this Networking System?"
Yes, another resounding "Yes"! Think about it…I want you to stop reading for just one moment to ask yourself, "What is a new client worth to me in terms of new revenue?" For most of my clients, it ranges between $1,000 and $5,000, for EACH NEW CLIENT. So technically, just one client would far cover the investment in this networking manual (most people who read it say I'm not charging nearly enough).
If you think about the lifetime value of that one client, including referrals and referrals of referrals, it's most likely 10 times the original number you thought of, in the next 3 years alone. The information and skills you learn with this product can net you 100 times what you ended up investing, in the next 10 to 20 years...something to think over.
OK, I know I want to do this, it feels right. What's the cost?
Instead of charging the cost of my regular coaching program, or even the cost of my 10-week Client Attraction program, I'm making this downloadable (PDF) 'bible' of Networking available to my readers and website visitors at the introductory price of $87 for a very limited time.
I know, I know…I'm not charging enough. But remember, this is subject to change at any time, and it WILL go up soon. This offer is only guaranteed for a limited time, so pick it up at this special price today, before it goes up.
$87. That includes the 103 page manual with all 54 assignments, and 18 worksheets, templates and scripts that only insiders, Master Networkers know about. Nowhere else will you find it as easy to put all these necessary elements in place, in clear language and very specific assignments. My clients have repeatedly told me that my unique ability is to take huge amounts of overwhelming information and put it together in easy-to-follow, logical and chronological steps. That is exactly what you will get with this. No more guess work!
Best of all, you don't even have to wait for me to ship it to you via snail mail. Once you purchase it, using our secure shopping cart, you'll receive it in the form of a PDF in just minutes, right in your email inbox, so you can start working this system from the comfort of your own home, almost immediately.
Ready to get going and start attracting all the clients you need, quickly and consistently, just by networking? Great! Here's where you get all the details and can proceed to checkout.

Happy Client Attraction!
P.S. This offer is only guaranteed for a limited time, so be sure to lock in your special pricing today. Remember, you're making this purchase at absolutely NO RISK, so take advantage of this price while you can. You've got nothing to lose, so reserve your copy right now.

Return Policy
There are no returns allowed on downloadable products.
---
---
Client Attraction, LLC
P.O. Box 62, Stamford, CT 06904
info@clientattraction.com

Toll-free: 866-RAINMAKER

2011 Copyright | All Rights Reserved | Client Attraction©