How to Boost Your SEO with Google Authorship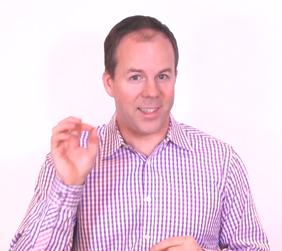 As the landscape of the Internet is changing, the world of search engine optimization (SEO) is shifting too. As part of our online marketing, we rely on SEO to be discovered by our ideal prospects and clients on the web. A strong Internet presence helps us connect with new people we want to attract to our message and the services we offer.
Google is constantly updating their search algorithm, which means we need to constantly update our SEO methods and strategies. With the introduction of Google's latest update, "Hummingbird," the SEO playing field got a little more confusing and challenging. The new update means search engine optimization is no longer limited to links and keywords, but uses a more advanced technology to rank sites based on branding and content.
SEO is no longer limited to links and keywords, but relies on branding and content. (Click here to tweet this.)
This opens a can of worms of new SEO methods and strategies, but I don't want you to get overwhelmed. Today I'm going to focus on one of the new tools that can help you boost your online brand, and ultimately your SEO ranking.
Google Authorship is a tool that allows authors and companies to claim their content as it appears all around the web. Watch the video below to learn how to get started with Google Authorship.
Your Client Attraction Assignment
Google is working on automatically linking users' content to Google+ profiles, but you can get the process going manually right now. Chat with your web manager or take a look at Google's instructions online – it's pretty easy to set up. If you are published by high-traffic websites, reach out to them about linking your articles to your Google+ profile and they'll know what to do.