How to Follow Up by "Just Checking In"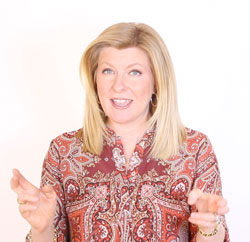 What's the best way to follow up with prospects? This is one of the most common questions I get and there are as many experts with an answer to this as there are ways to do it.
One day, my friend Rob was celebrating a big new account he'd just signed on. I asked him how he got such a great client. Rob told me that it was persistence and "just checking in" on a regular basis that landed him the sizable account.
Check in with prospects and remember that "not right now" doesn't mean "no." (Click here to tweet this.)
Let me tell you Rob's story and my five rules for success when it comes to checking in with prospects. Watch this week's video strategy below to master the art of "just checking in."
Your Client Attraction Assignment
Do you have a list of prospects you haven't checked in with lately? Reach out to them this week, using the method I described in this week's video strategy. Remember, "not right now" doesn't mean "no." Be persistent without being aggressive and your prospects will convert to clients before you know it.