How to Avoid That Elusive Carrot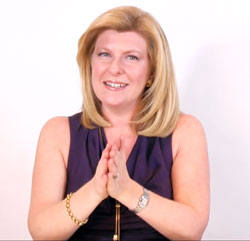 Often, we entrepreneurs forget how much we've accomplished or how much abundance we have in our lives. We're so quick to move on to the next thing. Some people go so far as to focus obsessively on the 2 percent that's not going well, as opposed to putting their attention on the 98 percent that is going really well.
Keeping your focus on what's new and good, as well as on what you have accomplished, is important because it gives you a feeling of confidence. It becomes proof that if you were able to do this, then surely you can do that too. It requires that you acknowledge and celebrate your accomplishments, significant and otherwise. But for many people, this is easier said than done.
When you measure your accomplishments by looking forward to the always-advancing ideal, you fall short. (Click here to tweet this.)
One of the exercises I share with my clients is the Elusive Carrot concept. Imagine that you have a headband on, and there is a long stick strapped to it, sticking right out in front of you at about a yard's distance. Next, imagine that at the end of that stick is a carrot.
The carrot is your goal in life, or something big that you really want. As you go forward toward that goal (the carrot), this carrot advances by the same amount, every time. It's just the nature of things.
Comparing your results against the Elusive Carrot is an inaccurate measuring stick because you'll always fall short, which means you will always feel not good enough. If I were to ask you to measure your successes another way, your feelings could change instantaneously. Watch below to discover my key strategy to measuring your successes in a way that builds confidence and allows you to truly appreciate your results!
Your Client Attraction Assignment
Please take a few moments to "measure backward" and think about and answer the five questions I posed:

How has your life improved in the last twelve months?
What do you do easily now that you once thought was impossible?
What have you accomplished this year that you couldn't have accomplished three years ago?
What is one outcome you experienced this year that would have been inconceivable before?
What are your results this year, compared to your results last year at this time?
When you measure your successes backward, against where you were before, an entirely different set of feelings shows up. You feel optimistic, confident, hopeful, satisfied, surprised and appreciative. You take pride in your accomplishments, which brings you confidence to tackle the next big goals. And confidence touches EVERY single part of your business. Try it!