How to Create Positive Results by Staying in Faith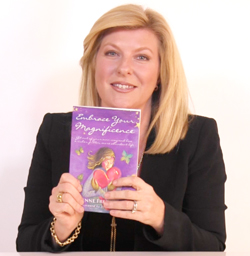 I had the perfect opportunity this past week to put to use one of the most important concepts that I teach: no matter what challenges you see before you, you must remain in a state of positive expectation and always act with faith.
Two weeks ago while hosting my Mindset Retreat, my team and I were prepared to do a soft launch of my new book, Embrace Your Magnificence. After months of preparing this book for publishing, we had set up a campaign to achieve #1 Best-seller on Amazon in several categories. We sent one simple email out at around 2 o'clock in the morning and by 5:00 a.m., enough books were purchased for Embrace Your Magnificence to climb into the Top 100 Books on all of Amazon. Soon after, it landed among the Top 5 in three of the categories. Not bad for just one email…
We create our lives with every action and every reaction. (Click here to tweet this.)
But then the big breakdown before the big breakthrough happened… Amazon changed the book's availability, with no notice or explanation. People were no longer able to place an order. Our campaign completely stalled and we watched the #1 spot slip through our fingers. We started hearing from people all over the world, saying they kept refreshing their browser and, despite visiting Amazon dozens of times throughout the day, they still couldn't buy the book.
For some in my position, this could feel like a failure. However if you're coming from a place of positive expectation, despite what you see in front of you, an otherwise perceived "failure" will turn into a wonderful opportunity. And that's what this turned out to be.
My video strategy this week is all about manifestation and the role that faith plays in creating your reality (for an entrepreneur, the number of clients you attract and the money you make). When you watch this video, I don't want you to take any notes. Put down your pen, stop typing and just spend the next few minutes with me, OK?
Your Client Attraction Assignment
Next time a potential crisis occurs, stay in faith. Don't react to misfortunes. Just keep focusing on what you want as if it has already happened. Because it has. Most people say, "I'll believe it when I see it" but the Universe doesn't work that way. Instead, it's "I'll see it when I first believe it." So, whether it's clients, money or anything else you want to create in your business or in your life, keep believing and that's when you'll see it.
This is just one of the many best practices we dive deep into with the students of The Client Attraction Business School, the premier training school for entrepreneurs looking to quickly attract more clients and make more money. If you're interested in finding out more, you can email an enrollment advisor at info@clientattraction.com. See you then!