ClientAttraction.com Named to 2013 Inc 500|5000 List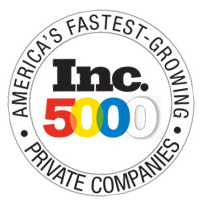 I'm so incredibly honored to share with you that for the third consecutive year, Client Attraction.com has been ranked by Inc. Magazine as one of the fastest growing private companies in America! This year, we ranked as No. 3184 on their seventh annual 500|5000 listing. We were also identified as No. 36 in Top 100 Media Companies and No. 33 in Top 100 Connecticut Companies. For the official ranking, click here.

Take a minute, if you will, to watch my video announcement below. It's straight from my heart and an opportunity for me to express my gratitude for all your love and support over the years. We couldn't have reached this important milestone without your trust and loyalty.
When I started ClientAttraction.com, I was nowhere near where I am today. It takes everything I am always speaking with you about—consistency, persistence, upleveling your mindset, willingness to play bigger and using the right tools and strategies to grow. I am so proud because our growth and success is such a testament to our client attraction method. I want all of you to understand that this is possible for you too. Let it inspire you to create anything that you want and to play a bigger game—in your business and your life.
My heart is so full. Thank you for celebrating this incredible success with us here at Client Attraction! I am grateful for each and every one of you, and am looking forward to continuing on this journey to success with you.