How to Deliver Great Content to Attract Clients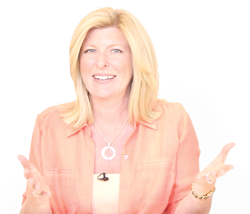 Today I'd like to share a strategy for attracting lots of clients, without ever having to leave your desk. It's about marketing to your prospects by giving them really good ideas and great content—something they can use. In fact, if you want prospects to be attracted to you and to hire you, you must first provide high-content and high-value in everything you do, especially your marketing.
Now, that might seem counterintuitive at first. You might be thinking, wait a minute, why would they hire me if I gave them everything I've got for free? Well, the idea here is not to give EVERYTHING away for free, but to give them enough that they see how valuable your expertise is and let them know that this is just the tip of the iceberg. The idea is that they say to themselves, "Wow, if her FREE stuff is that good, I bet her PAID stuff must be great!" That's when they want more.
People stay tuned in to your marketing when you add value beyond what others in your space are offering.  (Click here to tweet this)
Watch this week's video to see what too many of your competitors or colleagues are doing wrong when it comes to their marketing and how you can avoid the same pitfalls. I'll show you why you never have to worry about giving away too much good content or high value and how doing just that will get you hired more often.
Your Client Attraction Assignment
Take some time to really evaluate how you're marketing to prospects and clients. Are you giving good value? Are your prospects getting something from your free stuff or are you simply pitching with no value? If you're not providing high-content, high-value then it's time to make some changes. I promise you when you do, clients will come out of the woodwork to work with you.