How to Market with Integrity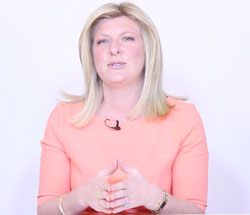 Last week I taught Part one of my three part series about marketing with authenticity, integrity and love. Today I want to talk to you about Marketing with Integrity. My favorite definition of integrity is doing the right thing, even (and especially) when no one's watching. Marketing is a really good thing, when you do it with integrity.
One of my mentors, Dan Sullivan, teaches, "selling with integrity is getting someone intellectually engaged in a future result that's GOOD for them and getting that person to emotionally commit to take action to achieve that result." Marketing is the process by which you authentically help a person get out of their own way and say yes to the results that are good for them.
Marketing isn't something you do TO someone, but rather something you do FOR someone. (Click here to tweet this)
Do you get the difference?
Sadly, marketing has been done in-authentically by many others who lack integrity. We've all experienced that at one time or another. Too many people teach something and then do the opposite behind closed doors. That's why some people wrongly believe that marketing is icky and they'd rather not do it.
Watch this week's video where I share how you can begin marketing with integrity today. It all comes down to being honest and doing the right thing, for the highest good of your prospects…not just your own.
Your Client Attraction Assignment
Review how you've been marketing in the past. Can you spot the times where you've been out of integrity? We all have at one point in time. What can you shift in your marketing to change that and be a person who markets with integrity?