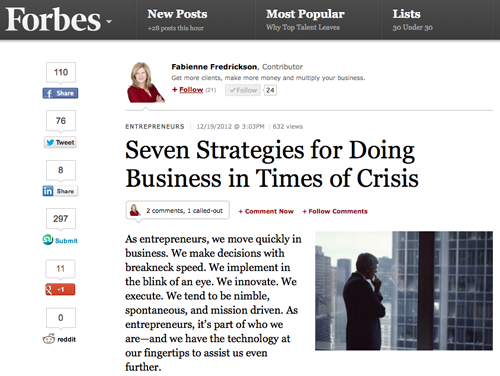 As entrepreneurs and business owners, what duty do we have to our customers, clients and to the public in general when tragedy strikes? Here at ClientAttraction.com we've been faced with this question twice in just the last two months. We haven't always done everything right but we're learning. Based on both recent events and all the feedback from the Client Attraction community asking me for advice on what to do, I wrote this new article on Doing Business in Times of Crisis—an important topic that not enough people are talking about right now. (Click here to tweet this.)
Your Client Attraction assignment is to please read it. But then I ask you to take one extra step and share it with other entrepreneurs and business owners in your tribe. As entrepreneurs we're all catalysts for positive change in the world. We're all in this together. Pass it on and pay it forward. Thank you.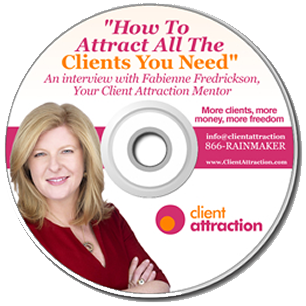 Fabienne Fredrickson, The Client Attraction Mentor, is founder of the Client Attraction System®, the proven step-by-step program that shows you exactly how to attract more clients, in record time...guaranteed. To get your audio CD by mail and receive her weekly marketing & success mindset articles on attracting more high-paying clients and dramatically increasing your income, enter your email address below right away.