I saw this info-graphic recently from TheLadders.com and it made me stop and think about how much we (as working moms) do to support our family, our business and career – as well as ourselves. The statistics in this info-graphic speak for themselves – and I wanted to share with you to have you stop and reflect on everything that you do for your career and your family.
So, in honor of Mother's Day – here's to all the working moms out there!
Hugs to you,
Fabienne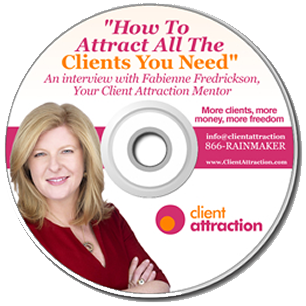 Fabienne Fredrickson, The Client Attraction Mentor, is founder of the Client Attraction System®, the proven step-by-step program that shows you exactly how to attract more clients, in record time...guaranteed. To get your audio CD by mail and receive her weekly marketing & success mindset articles on attracting more high-paying clients and dramatically increasing your income, enter your email address below right away.