Another great Platinum Mastermind started last week (MM7 is ON FIRE!)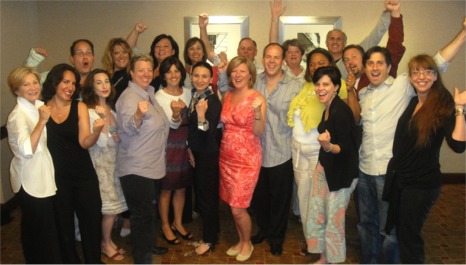 It's amazing how each of the Platinum Masterminds we've started (we have 3 going on right now) are so different. This one is another brand new group, and already, they're kicking it into high gear. One member went from making $15 an hour at her brilliance to now having made $23,000 in the last two months of being part of the Mastermind; another made $63,000 in June in her spiritual business, and is going to hit $1million mark in the next 12 months — and she's not the only one in the group to be on track for that. Another is already $50,000 up from her entire last year's income, and it's only the beginning of July.
I could go on and on about their successes in just the last two months, but I'll just say that it's so fun for us to work with these folks! (And, we giggled way too much in this week's meeting.) If you're interested in finding out what concepts and resources they're ALL implementing to multiply their businesses so quickly while having so much fun, you can find out about my Workshop-In-A-Box here.