How to start a profitable Association, Group or Organization (and finally get out of the one-to-one business model!)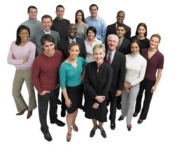 The cold hard truth of why most entrepreneurs don't ever make a lot in their business is that most businesses simply aren't set up for success. Think about it: you spend all your time offering services to lots of individuals and generating new leads, and then "delivering the goods" one person at a time, only to be left exhausted, frustrated, and poor! But there IS a way to leverage yourself and your income, AND set yourself up as an expert, and that's by creating a profitable association, organization, or group, of any size. On this month's Special Topic call, we'll show you how to use the power of leverage to achieve financial success faster by creating a profitable membership-based business. If you're tired of working one-to-one, without making as much as you'd like to make, and even if you've NEVER thought of starting an association, join us for this high-content, one-time call.
This call is ONLY for Inner Circle members. Not a member yet? Join now to access this call with Fabienne's FREE 2-month Membership trial (plus a small shipping/handling fee).